News from 11.05.2021
Discover the rail project with augmented reality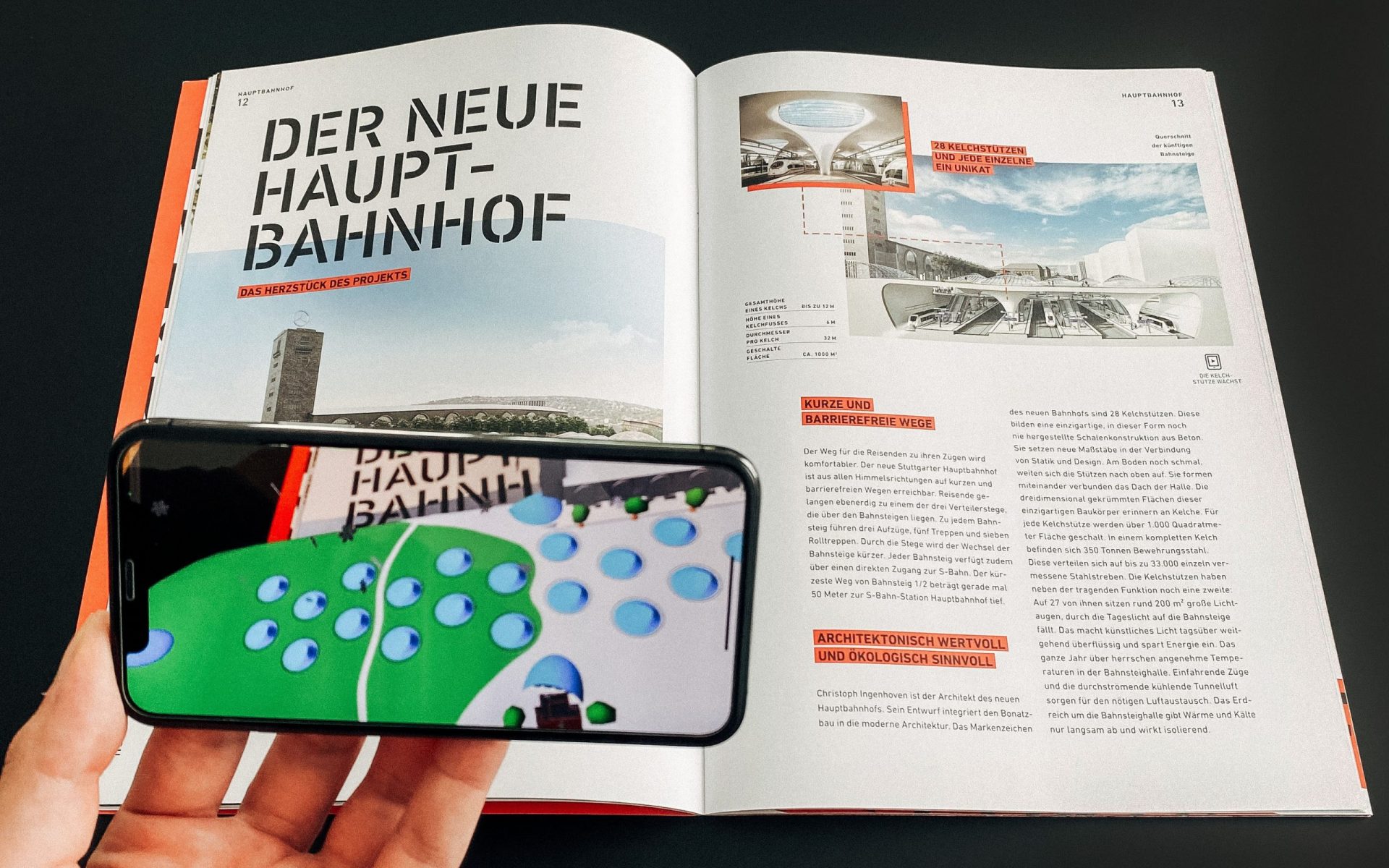 The Stuttgart-Ulm rail project is one of the largest infrastructure projects in Europe. There are a lot of exciting topics to discover around the project. As in the ITS - InfoTurmStuttgart, the exhibition about Stuttgart 21, this is of course interactive and multimedia-based:
New exhibition brochure with AR functions
With the new exhibition brochure and the accompanying augmented reality app "ITS brochure", you can immerse yourself in a wide variety of topics: From the construction of the new through station and the creation of the unique goblet supports to the future, climate-neutral district Rosenstein-Quartier.
The "ITS Brochure" app is available free of charge in the App Store or in the Google Play Store
Open the app and select the "Scan" menu function
Scan the pages with augmented reality icon and experience the rail project and digital content. Have fun!
Available at ITS or by mail
The printed brochure in German is available for you in our exhibition at the ITS as soon as it is open again. We will also be happy to send you a copy by mail free of charge. Simply send us an e-mail to hallo@its-projekt.de or send a message via our Contact form.