Funding
The Stuttgart-Ulm rail project is financially divided into two sections. The Stuttgart 21 section comprises the redesign of the Stuttgart rail junction and extends to Wendlingen. The second section is the new line from there to Ulm.
FINANCING OF STUTTGART 21
The financing framework for the Stuttgart 21 project is 9.79 billion euros. Deutsche Bahn and the project partners are contributing to the financing. How large the respective share of the financing will be in the end is still open. As the developer, Deutsche Bahn expects the state and city to share in the additional costs as project partners (speaking clause) and has sued the state and city, among others, to protect its claim. The state and city do not recognize this claim.
FINANCING OF THE NEW WENDLINGEN-ULM LINE
The financing framework for the Wendlingen-Ulm new line subproject is 3.985 billion euros. The majority of the costs are borne by the federal government. Its contribution includes the EU subsidies. The state is also contributing to the financing. The railroad also bears part of the costs.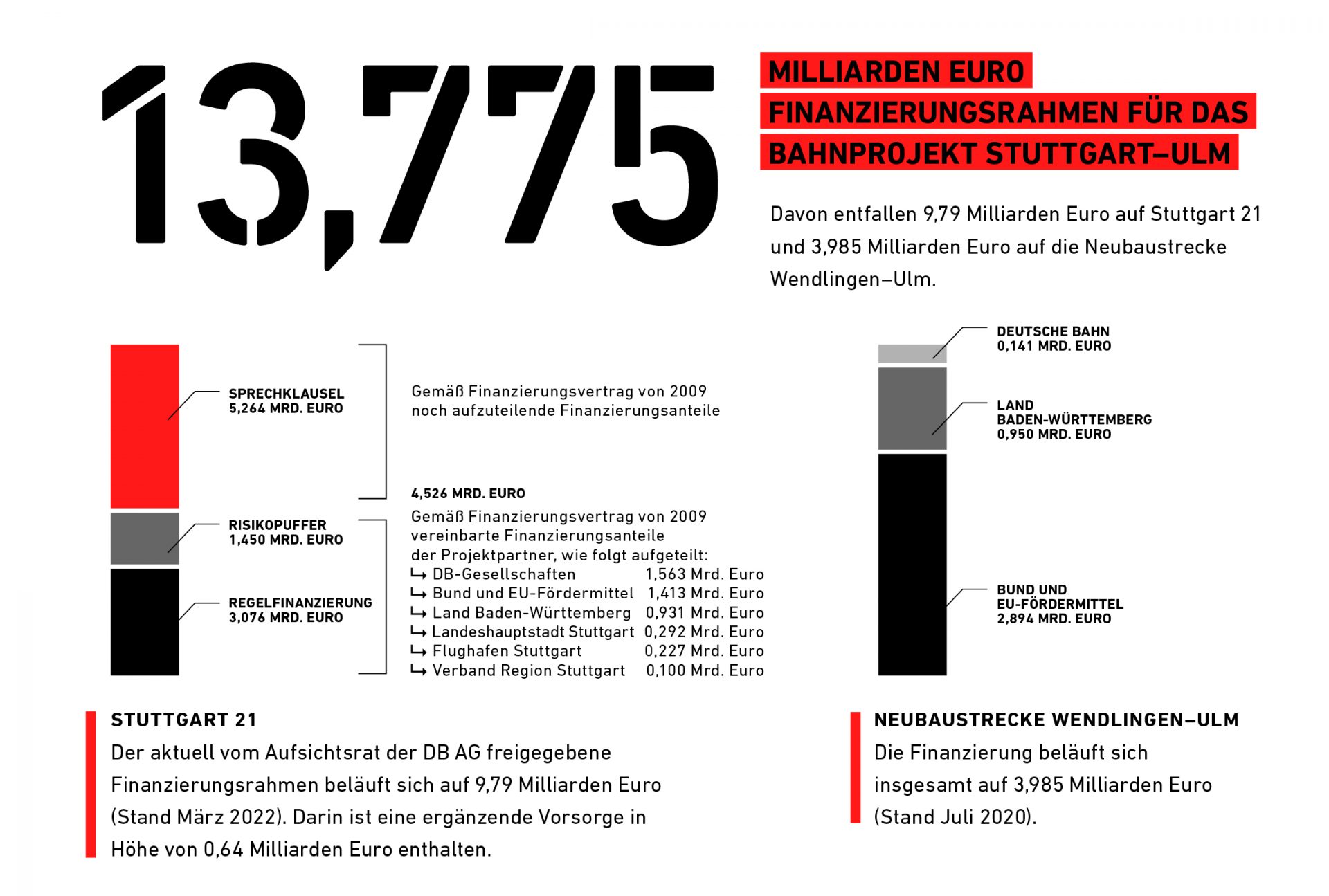 You can find more detailed information about the financing on our Partner site.