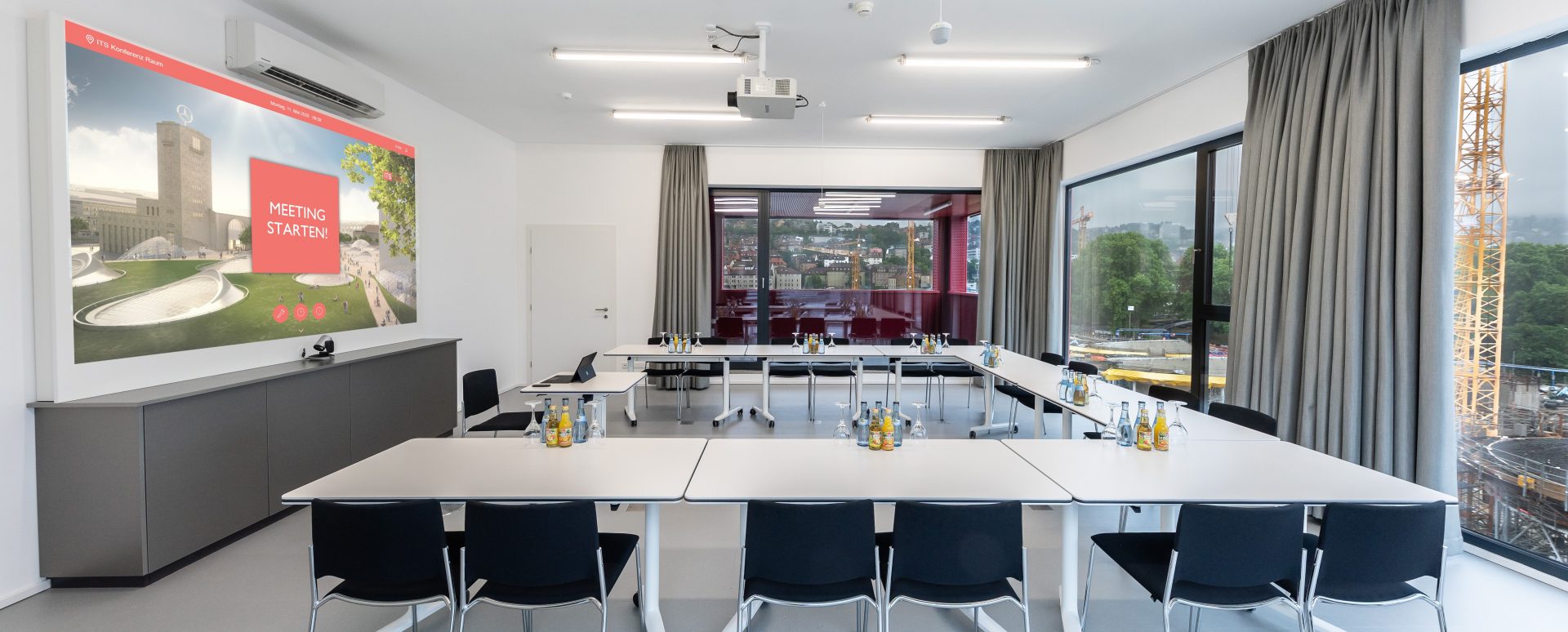 Conference room in unique LAGe
Whether customer meeting, conference or private round of talks: Our ITS conference room can be booked for different occasions. Unique central location directly at the main station Stuttgart and spectacular view over one of the largest infrastructure projects in Germany included.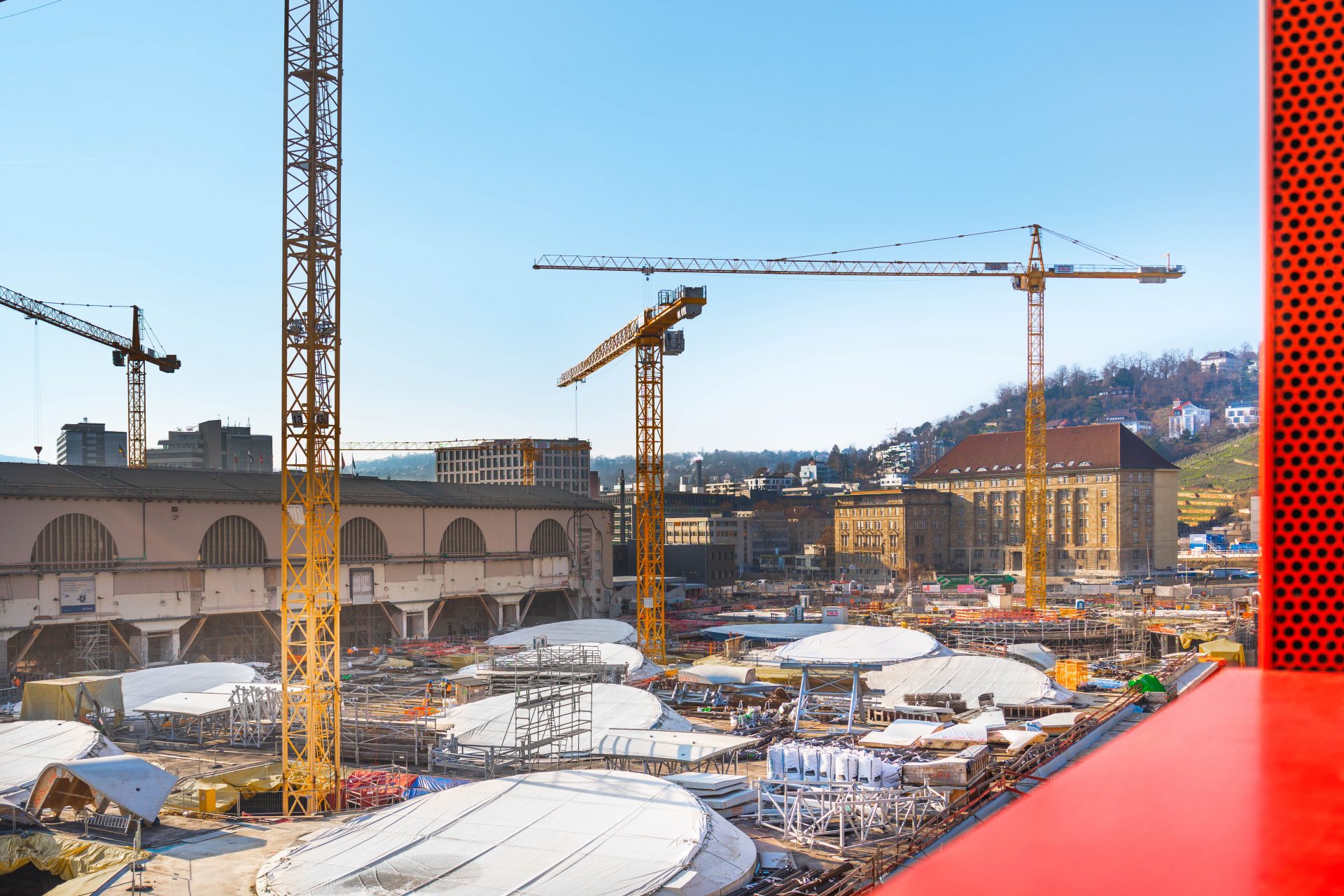 Unique location:
- Optimal location in the heart of Stuttgart directly at platform 16 of Stuttgart main station
- Unique view of the Stuttgart 21 construction site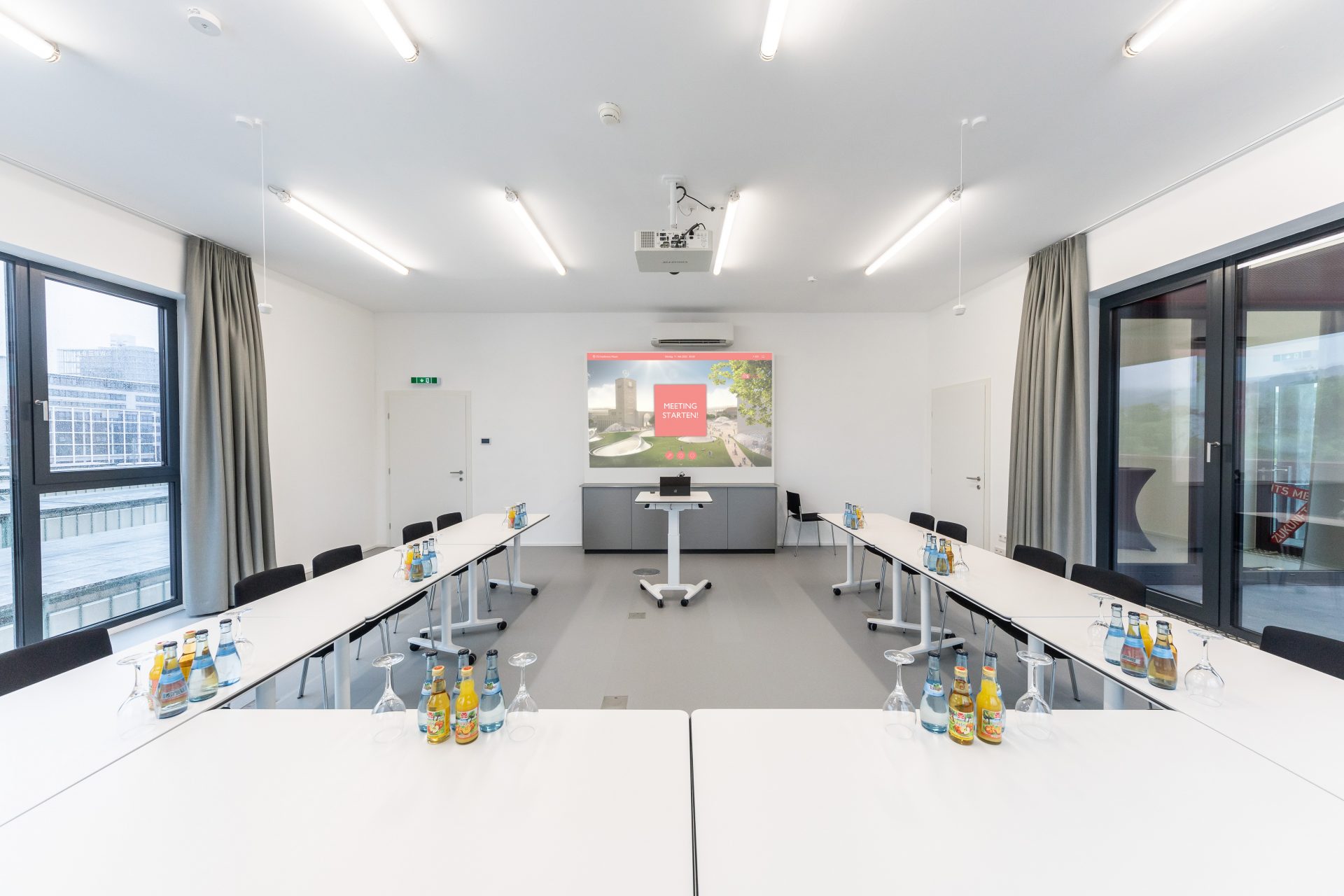 First class technical equipment:
- Modern video conferencing system: Can be controlled via screen with beamer
- 1 GB/s fiber optic connection
- Flip charts and pin boards
- Moderation case (can be booked additionally)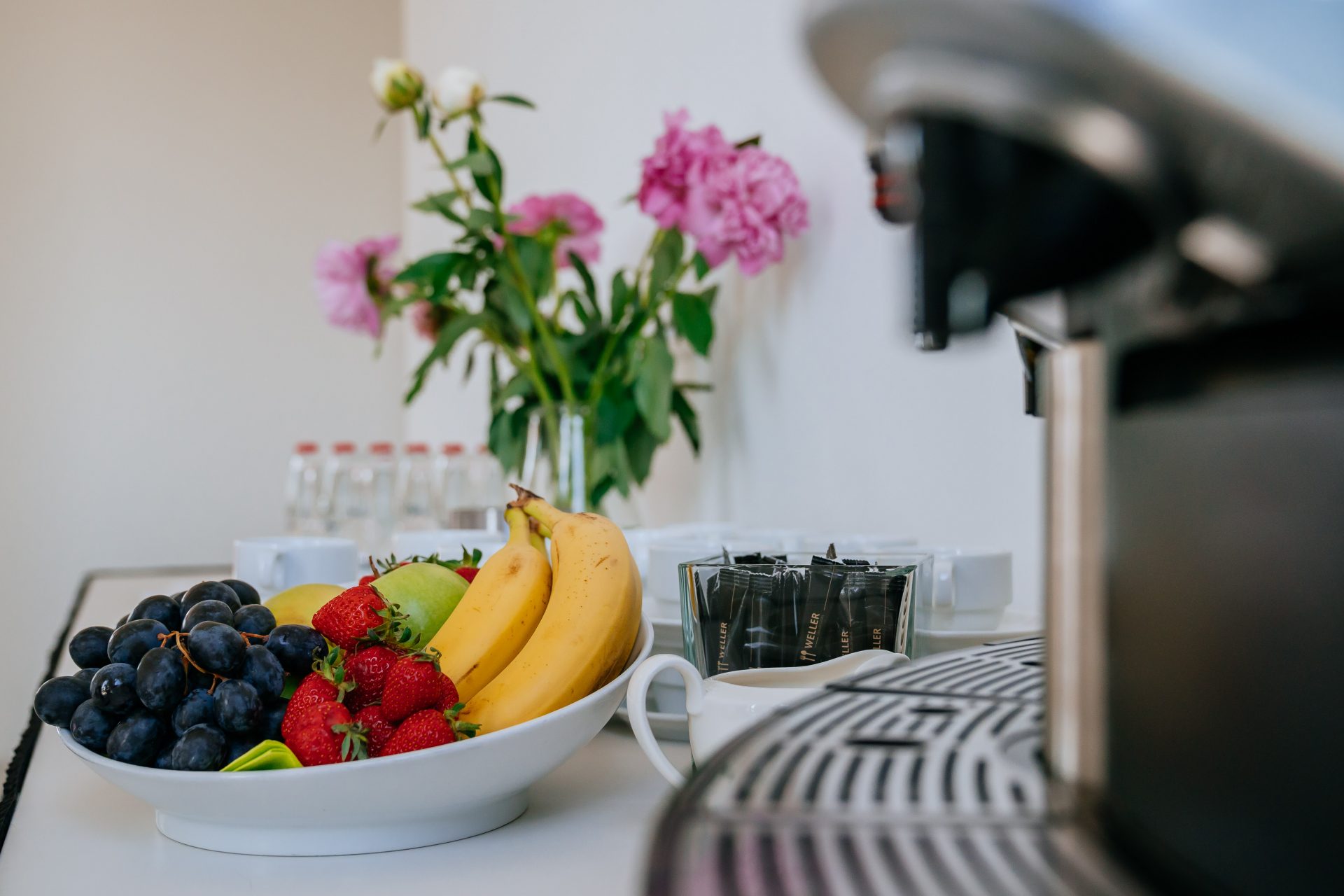 Regional catering partners:
- Close cooperation with reliable partners
- Wide choice: From snacks to coffee breaks to hot lunches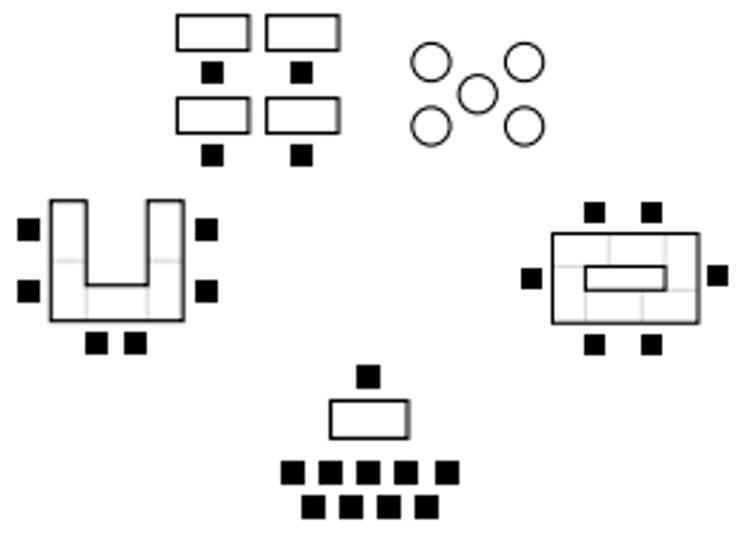 Individual for every occasion:
- Seating options for 18 to 45 people
- Different arrangements possible as desired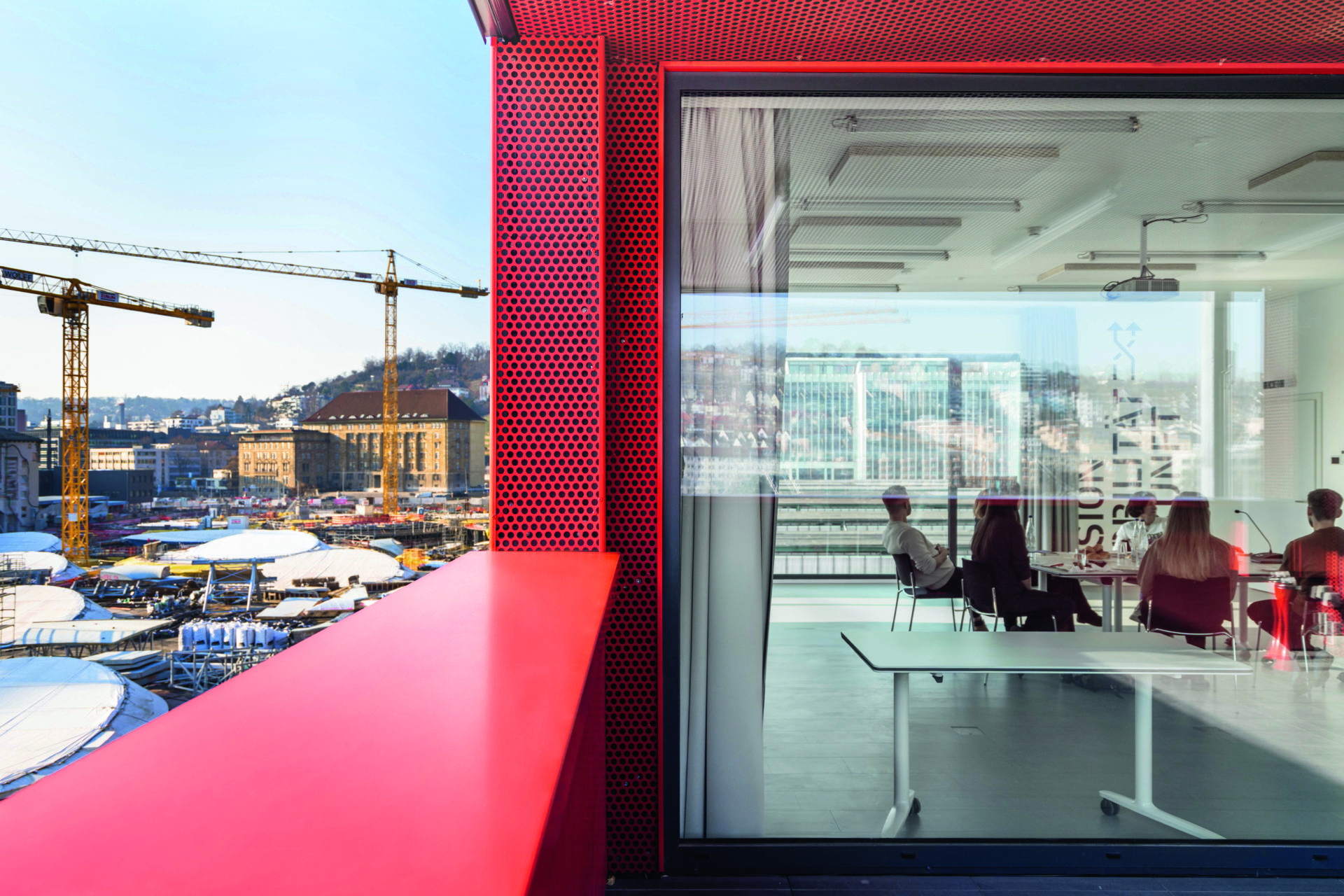 Many other features:
- Adjacent balcony with unique atomosphere
- Separate catering area
- Contact person permanently on site
- Always a pleasant temperature thanks to the latest air conditioning technology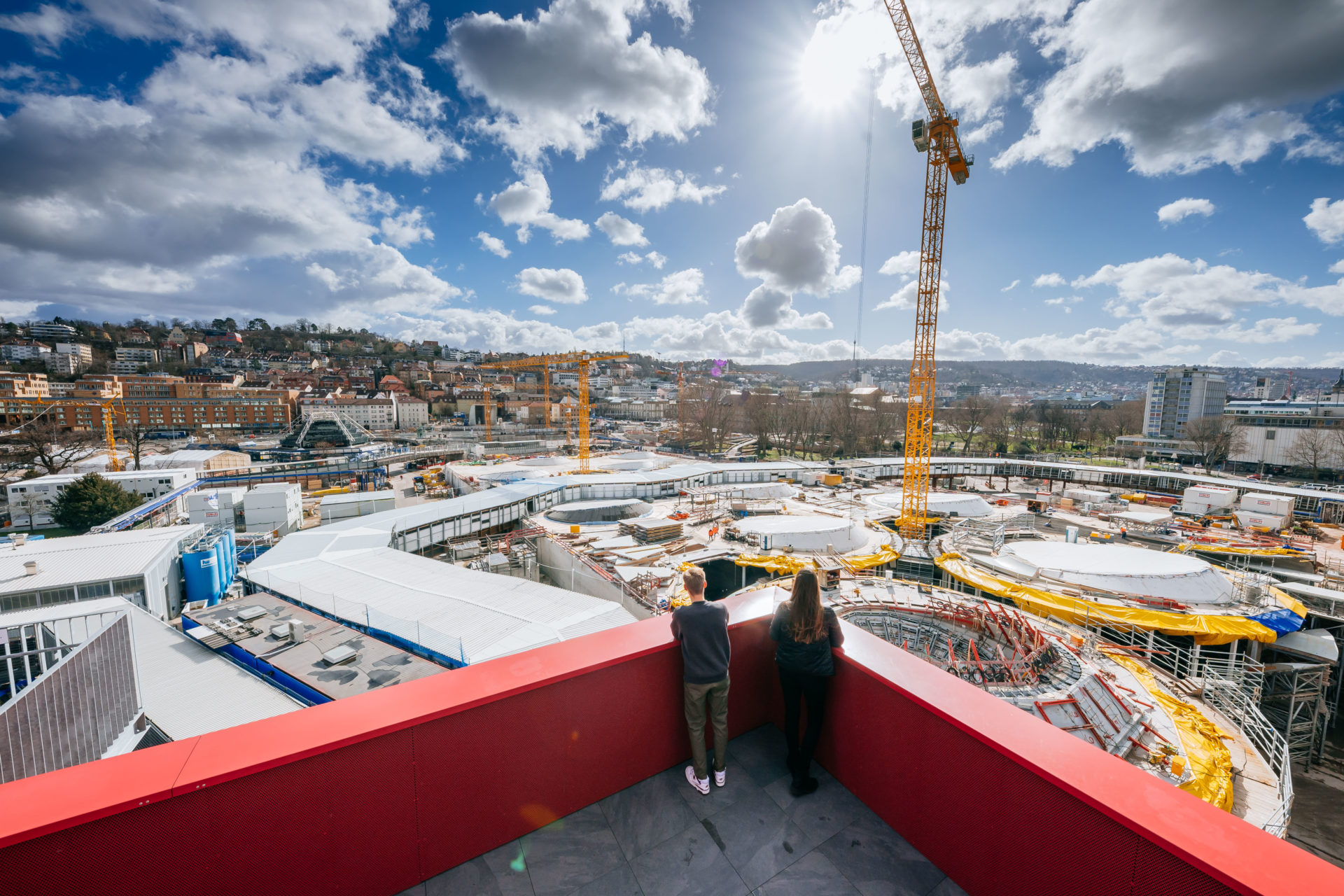 Additional booking options:
- Large roof terrace with spectacular views
- Entire InfoTurmStuttgart with large areas and digital technology
If you are interested, please contact us and we will send you further information.
Make yourself a picture with our 360° panorama image
You can find a detailed overview in our conference room flyer. To download simply here click here. Feel free to send us a request and we will make you an individual offer.
Your contact:
BERND MAY
Conferences manager
Bahnprojekt Stuttgart-Ulm e.V.
Am Schlossplatz 15/1 - 70173 Stuttgart
T +49 711 184217-23 -
F +49 711 184217-60
konferenzen@its-projekt.de