Digital content
With lots of digital content in the exhibition, the future is already coming to life today, bringing the new station to life in a very special way via monitors, iPads and augmented reality.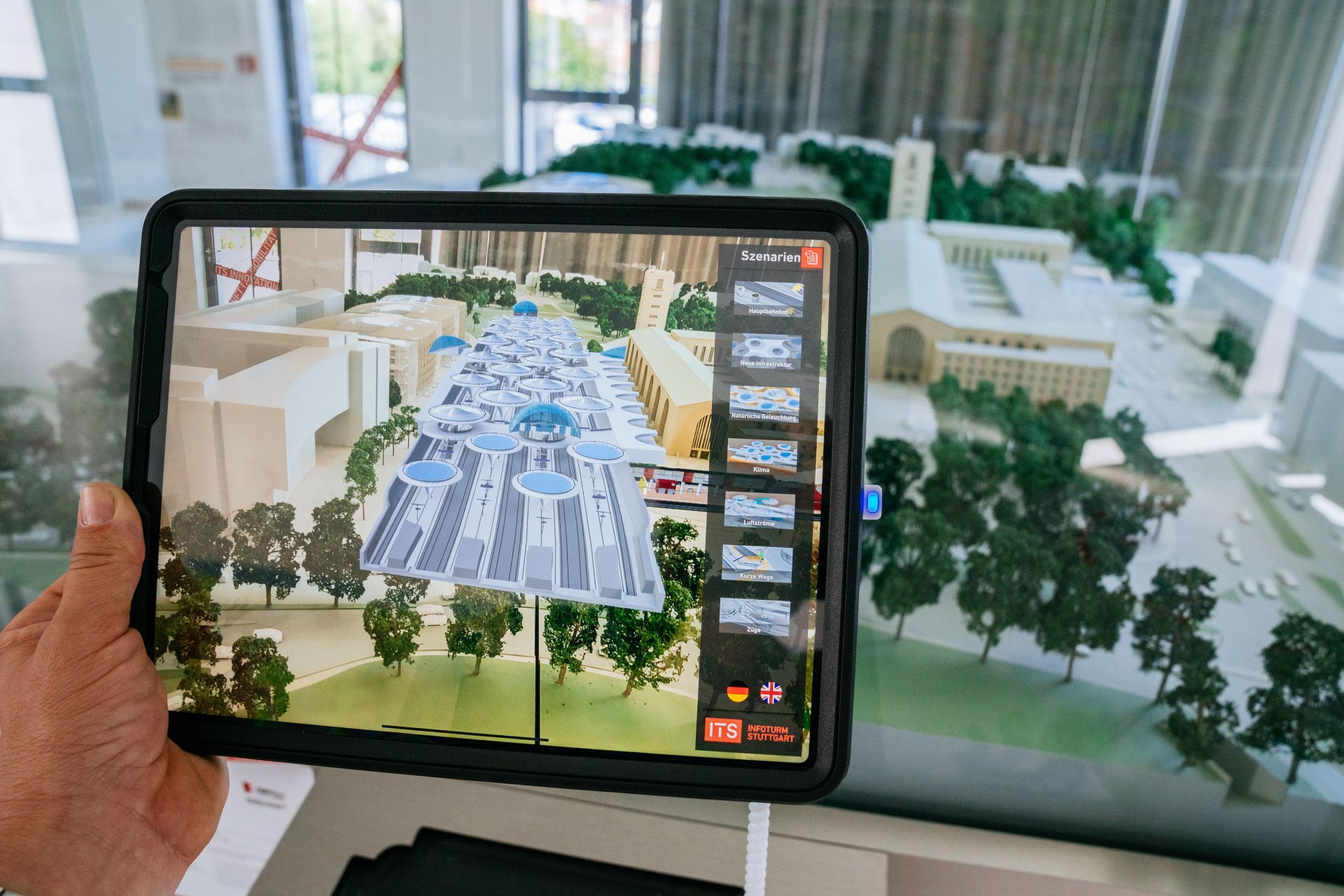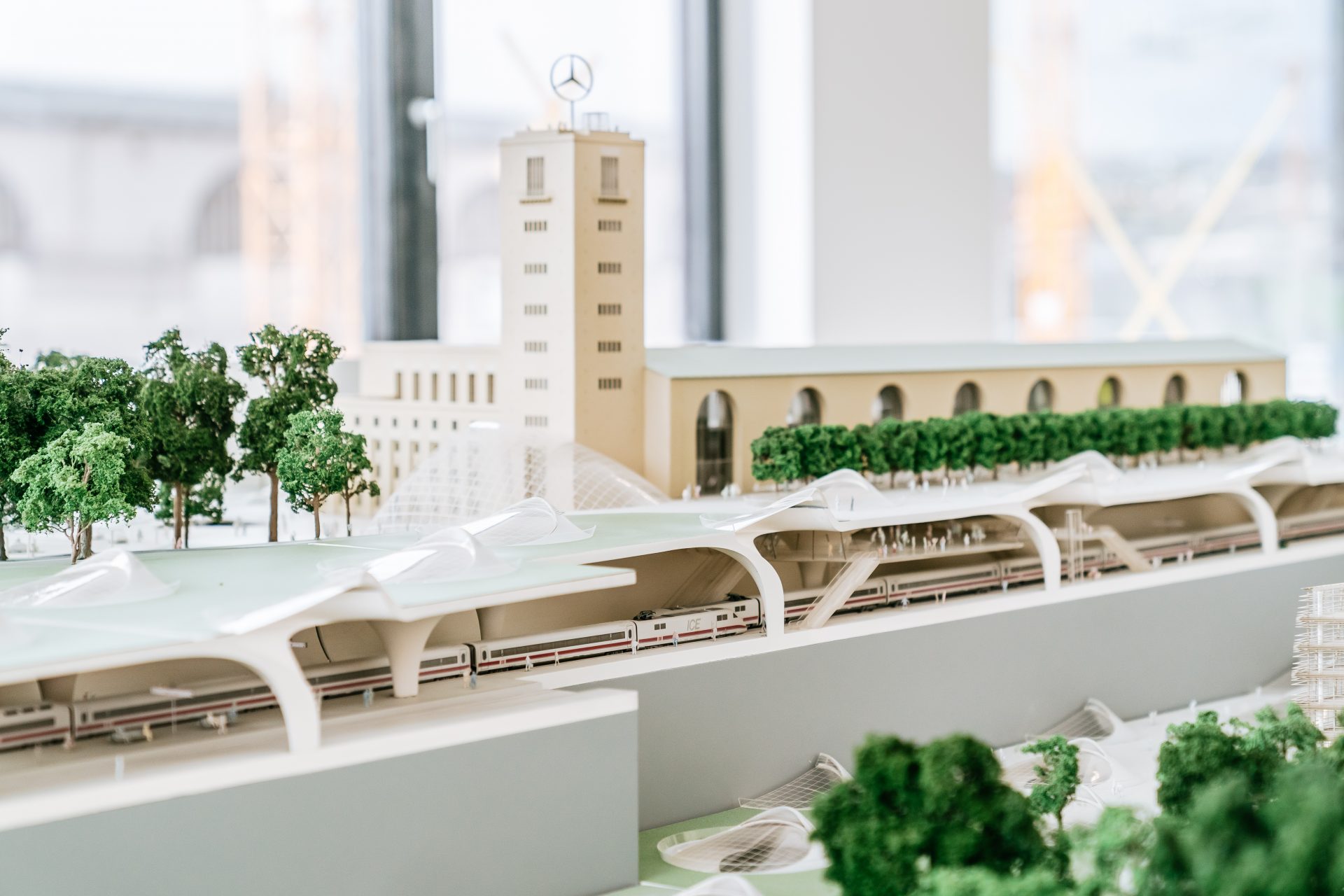 THE ARCHITECTURAL MODEL WITH AUGMENTED REALITY (AR)
Augmented reality brings the architectural model of Stuttgart's new main train station to life. Virtual objects and animations bring the real model to life. This makes the Stuttgart-Ulm rail project easier to understand. The use of artificial intelligence has supported the creation of some scenarios.
The object recognition system CDM-Tracker developed by CDM Tech and the data reduction tool CAD2AR enable the precise and realistic representation of the virtual objects.
3D animations show many details of the new central station:
Arriving and departing trains and moving passers-by, for example, convey the impression that the future station is already in operation.
What is the function of the light eyes?
What are the effects of the seasons?
Why is the walk between the commuter rail station and the new transit station getting shorter?
You want to simulate the new central station on the road or at home?
With the App AR2Go experience the future of the new Stuttgart Central Station on your mobile device!
The "Cave
The so-called "Cave", in which five beamers cover three walls and the floor and thus the entire field of vision, enables a virtual tour of the future main station. Visitors can also navigate interactively through this virtual projection.
This technique was developed by the Stuttgart-based company Lightshape in cooperation with the visual communication agency Plan B and is unique in the field of public relations for an infrastructure project.