News from 08.04.2023
Stuttgart 21: Construction site open days 2023 | fantastic 26,000 visitors on the first day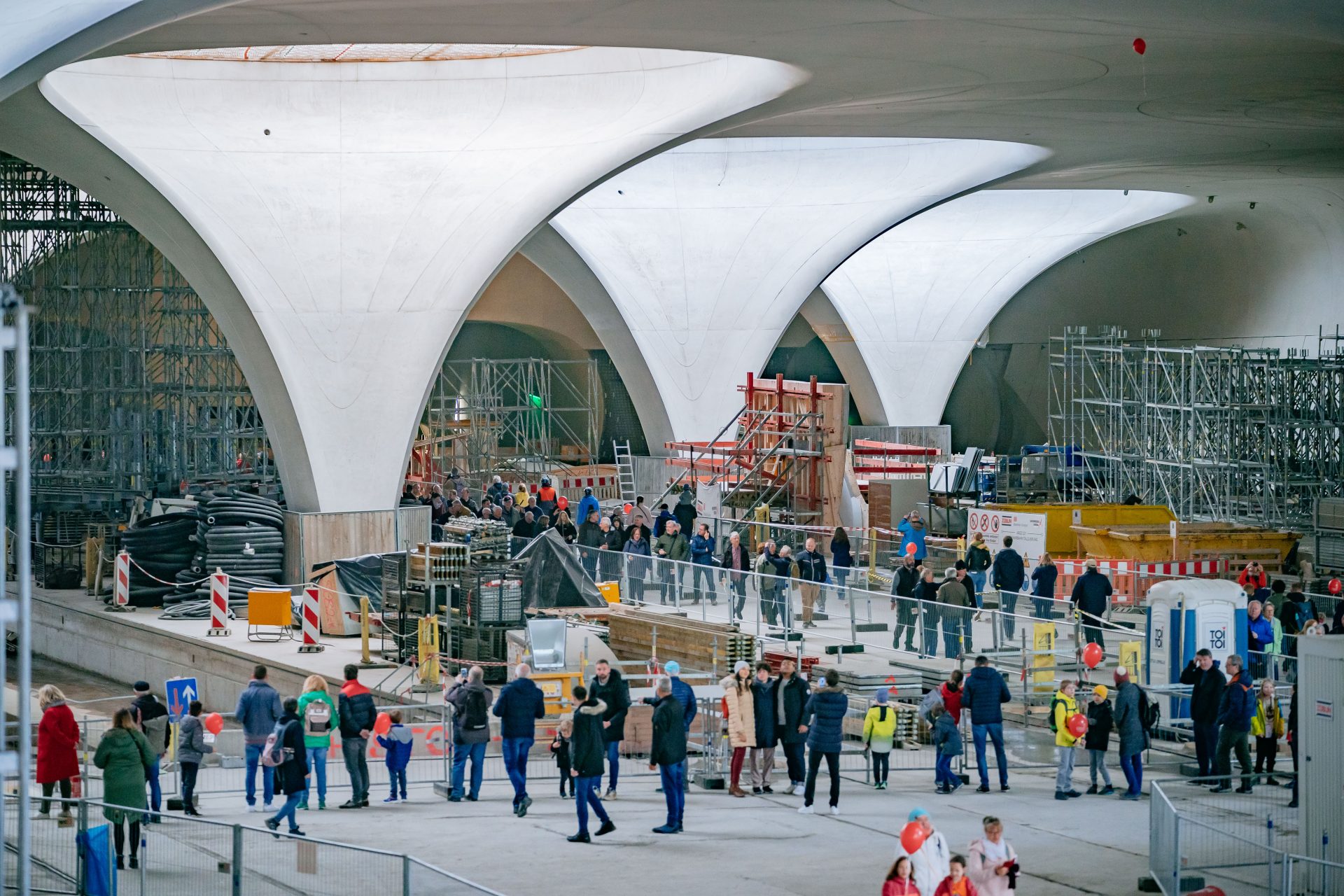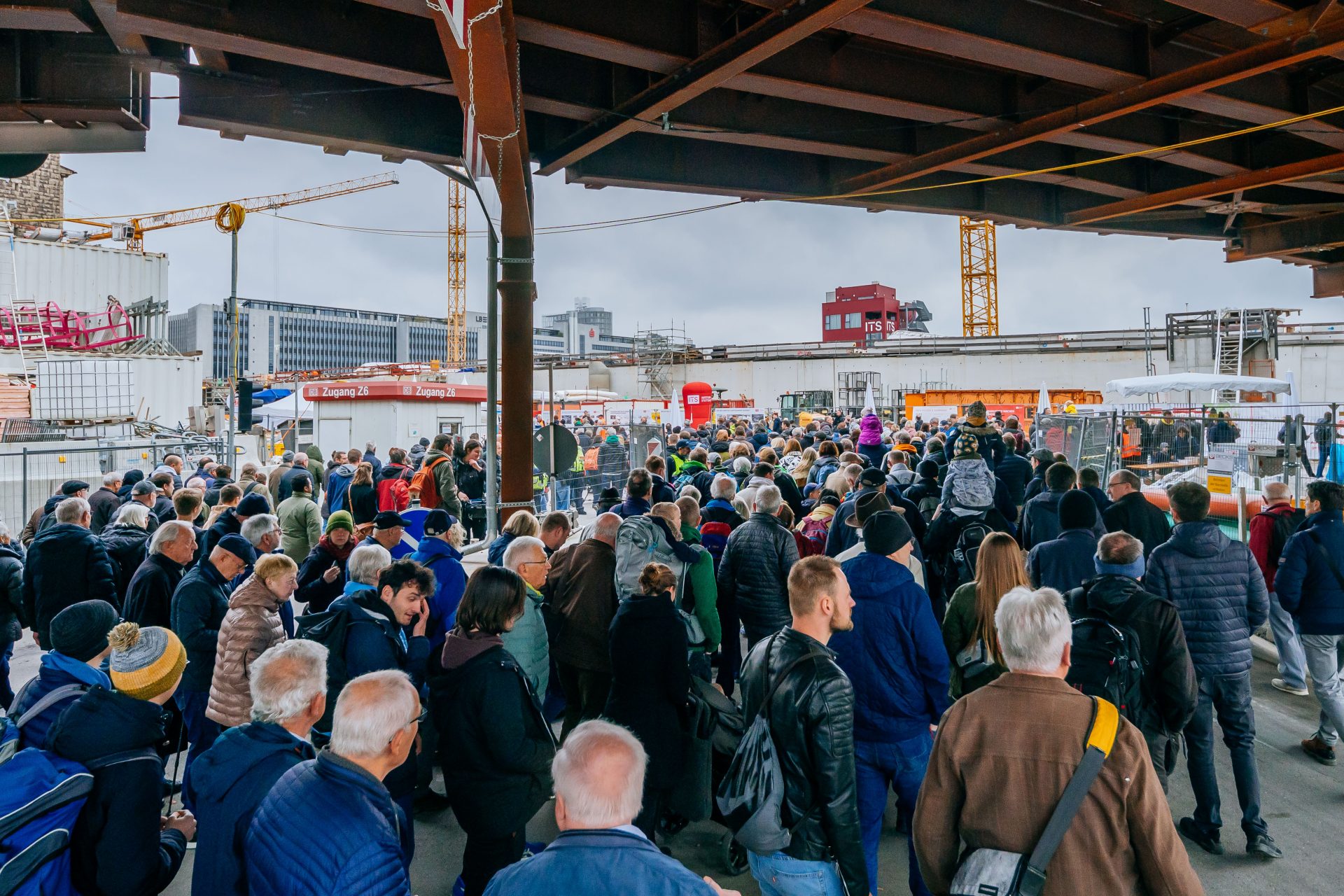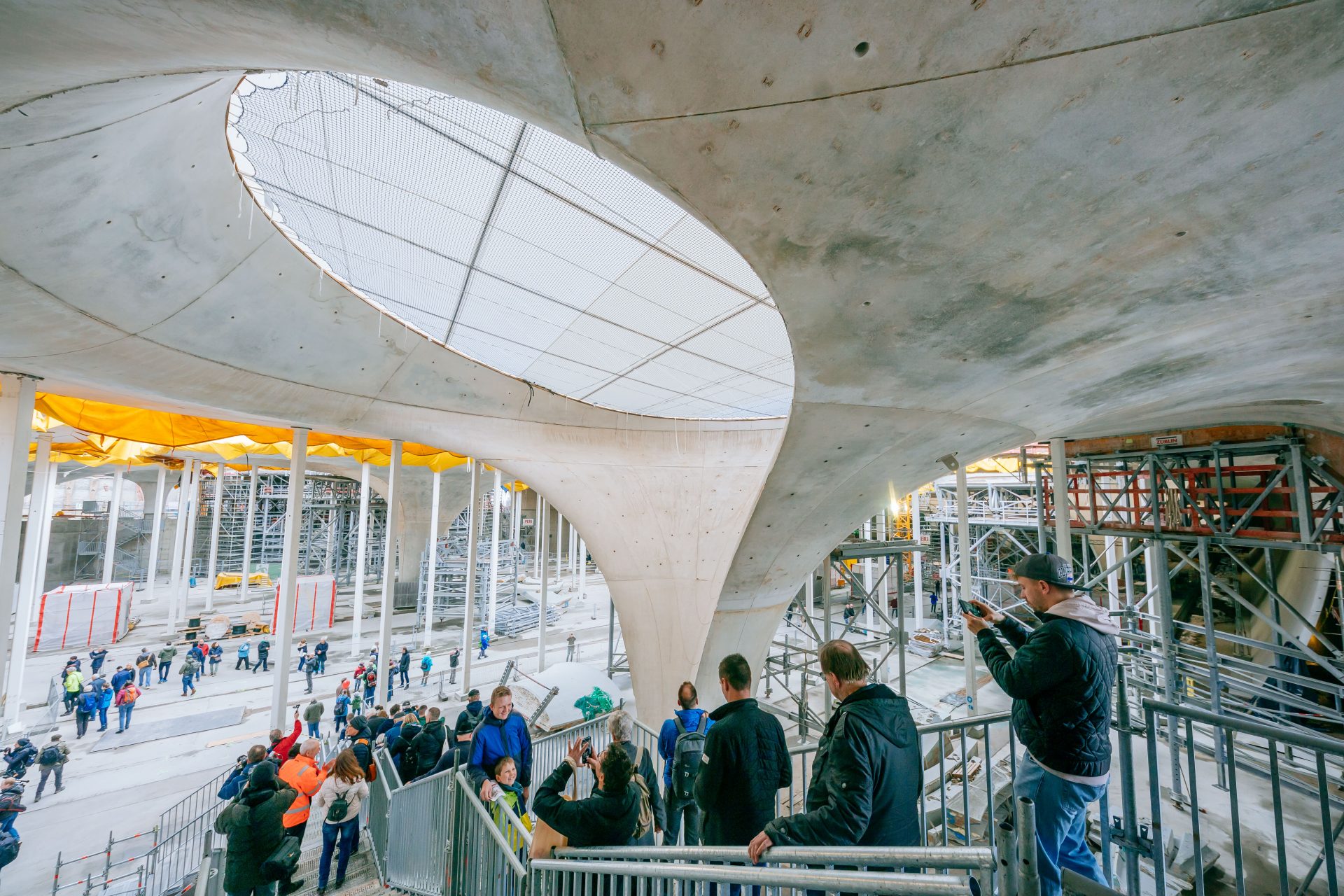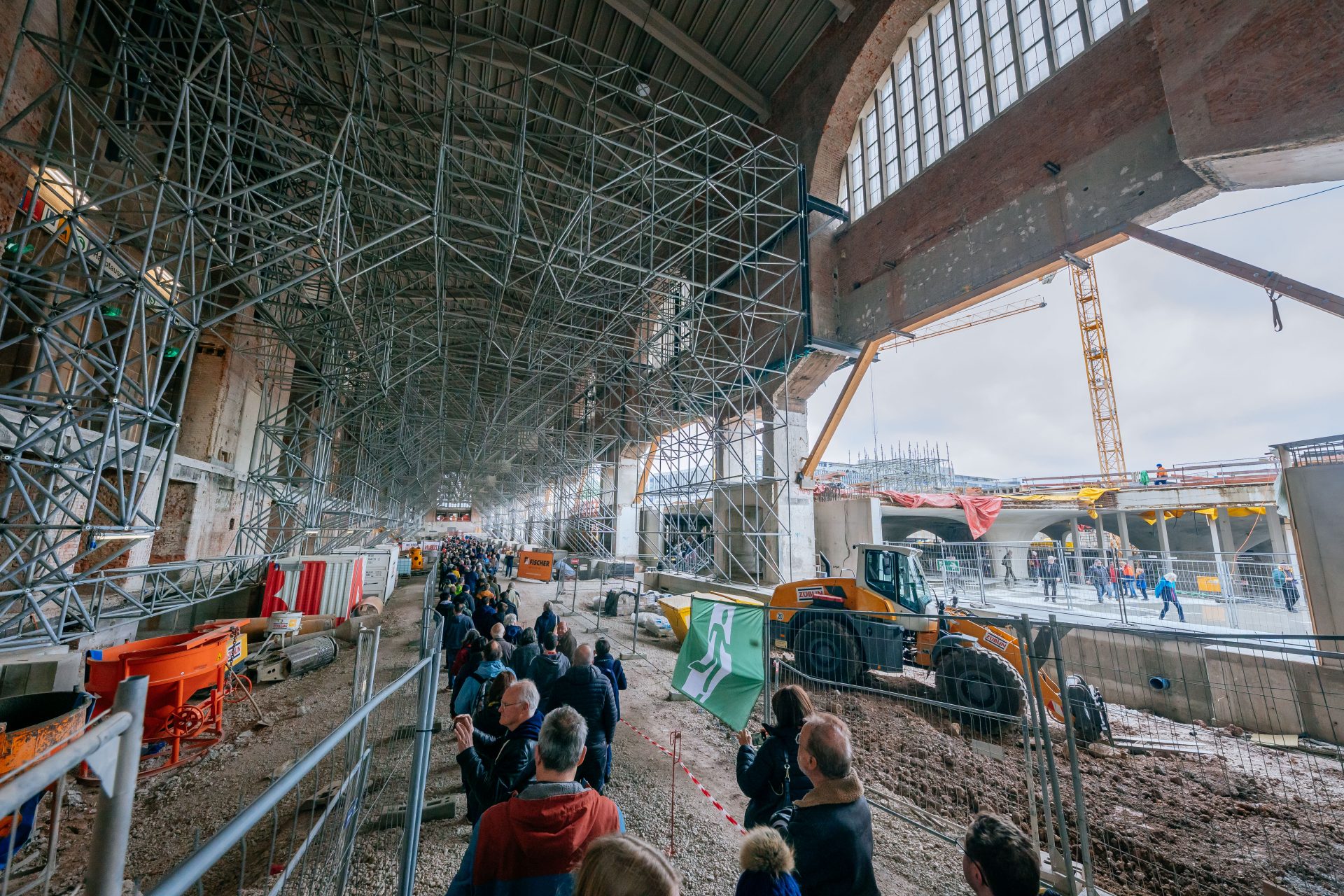 The association Bahnprojekt Stuttgart-Ulm e. V. invites since today (08.04.2023) to the days of the open construction site around the Stuttgart main station.
Until Easter Monday, April 10, 2023, from 10 a.m. to 5 p.m., interested visitors can view the new station building with its striking goblet supports, the rails and switches already laid in the tunnel north of the station trough, and the conversion of the Bonatz Building. Experts will be on hand to provide visitors with information at around 20 information stands on topics including construction progress, the Stuttgart digital node and local and regional transport (bwegt), as well as the Stuttgart S-Bahn and Stuttgart Rosenstein.
"With around 26,000 visitors, we have managed a dream start to the event, which we had not expected. We are delighted that, together with our partners, we can once again make it possible for people to see the construction progress directly and on site," says a visibly overwhelmed Bernhard Bauer, Chairman of the Stuttgart-Ulm rail project association.
"In addition to visiting the construction site, the focus for many is on the personal exchange with the experts. The construction progress on the through station is enormous. Almost all the chalice supports have been cast, and in some areas the roof is completely closed, developing an almost cathedral-like effect. We can already feel the enthusiasm and anticipation for the commissioning."
The Stuttgart-Ulm Rail Project Association has been organizing the opportunity for citizens to visit the major construction site since 2016. This year's event is the seventh, because in the Corona year 2021 no tour was possible on this scale. In addition to the specialist topics and the impressive buildings, thought has also been given to the youngest visitors: with children's excavators, a children's Easter rally and painting and search stations, the visit is worthwhile for the whole family.
Visitor numbers from previous years over all three days:
2016: 30.000
2017: 25.000
2018: 40.000
2019: 35.000
2020: 64.000
2021: Cancelled due to pandemic
2022: 59.000
2023 (Day 1): 26.000
Note to editors:
Rights of use of the photos are held by the association Bahnprojekt
Stuttgart-Ulm e. V. Photos provided may only be used in connection with editorial coverage of this press release.