News from 16.06.2017
Citizens for the new central station as a 3D model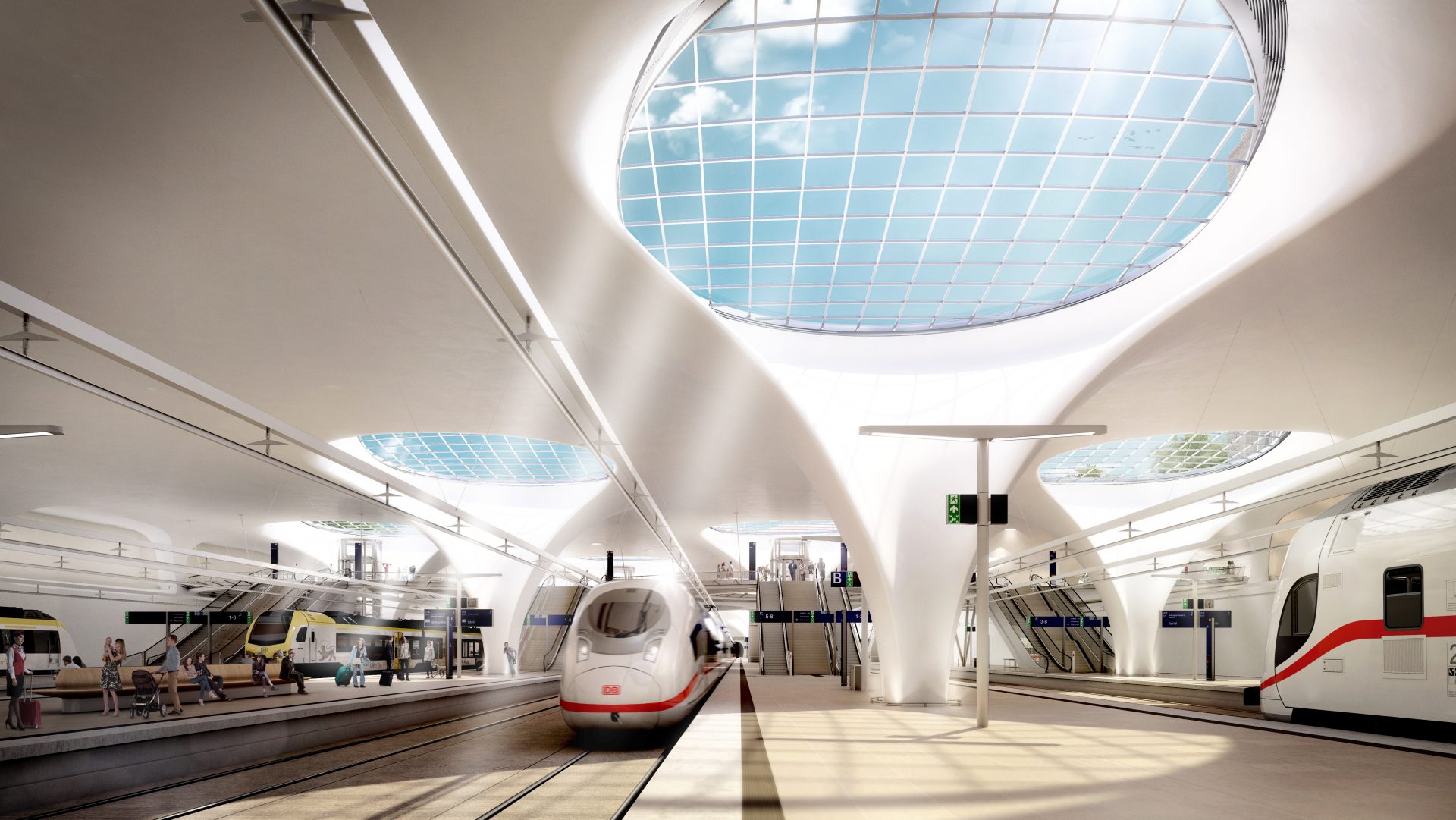 The association Bahnprojekt Stuttgart-Ulm e.V. invites you to become part of the new 3D model of the future Stuttgart Central Station. The model allows the viewer a 360° view into the future by means of twenty zoomable panoramic points.
It is interactive and about http://vr.s21erleben.de available to anyone at any time.
The new central station only comes to life through the people who use it. It is they who make the mere building the station of the people of Baden-Württemberg.
For this reason, we want to offer you the unique opportunity to digitally "walk" the new station already now. Travel with us into the future! Just like the people in the visualization below, you too could soon be seen in the station.