News from 29.04.2021
ITS EXPERIENCE X DIGITAL WINE TASTING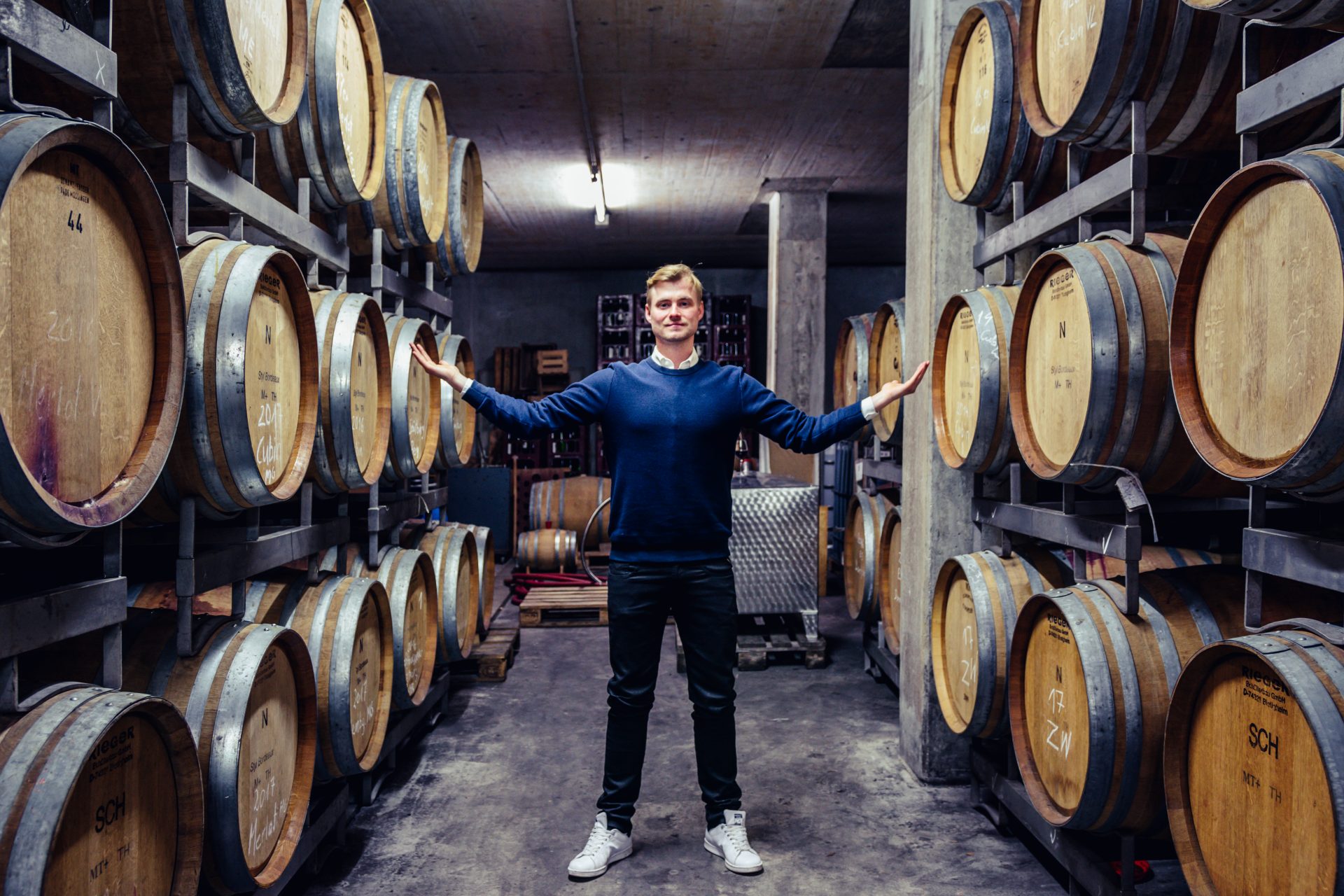 Would you like to become wine experts in your own four walls?
Then our digital wine tasting at May 20, 2021 at 7:30 pm just the thing for you! Together with winemaker Thomas Diehl you can browse through the exquisite assortment of the Winery Diehl and expand your wine knowledge in a relaxed atmosphere. Whether a strong red wine, a light summer rosé or a fruity white wine - there is something for every taste.
The total package you get for 34,50 € here. In total, you test yourself at our wine tasting through six different varieties (0.25l):
2020 White wine cuvée dry (vegan)
2020 Rosé wine Cuvée dry (vegan)
2019 Red wine Cuvée dry (vegan)
2020 Riesling dry (vegan)
2020 Pinot Noir Rosé dry (vegan)
2019 Lemberger Cuvée dry (vegan)
In addition, you will have the opportunity to take a look behind the scenes of a family-run winery and at the same time get to know the InfoTurmStuttgart team a little better.
A little tip for an optimal tasting experience: Chill the white wine before the wine tasting and let the red wine breathe. Go to the wine packages here along!
HOW IT WORKS?
Participation in our digital wine tasting with Weingut Diehl is quite simple:
Here order the matching wine package "ITS Wine Box" and the wine package will be sent to your home.
The invitation to the digital event (incl. all access data) will be sent to you 2 days before the online wine tasting (18.05.2021).
On May 20, starting at 7:25 p.m., you can then dial in to the digital event and enjoy the event to the fullest: Together with winemaker Thomas Diehl and various team members from InfoTurmStuttgart, you can then virtually taste your way through the wine selection and at the same time ask questions about the Diehl winery and/or InfoTurmStuttgart.
Have we awakened your enthusiasm? Then simply here order
WHAT YOU NEED?
To make a smooth process to ensure the quality of the digital wine tasting, you should consider the following points:
In order to participate in our digital wine tasting, the acceptance of the "ITS Wine Box" is necessary in advance: An order is here possible until Monday, 17.05.2021 at 12 o'clock.
A terminal device (whether PC, Mac, tablet or smartphone) with a camera and stable internet connection.
A minimum age of 18, or 16 if accompanied by an adult, is required to participate.
We are looking forward to you!
Your team from InfoTurmStuttgart