News from 01.09.2022
Art meets construction site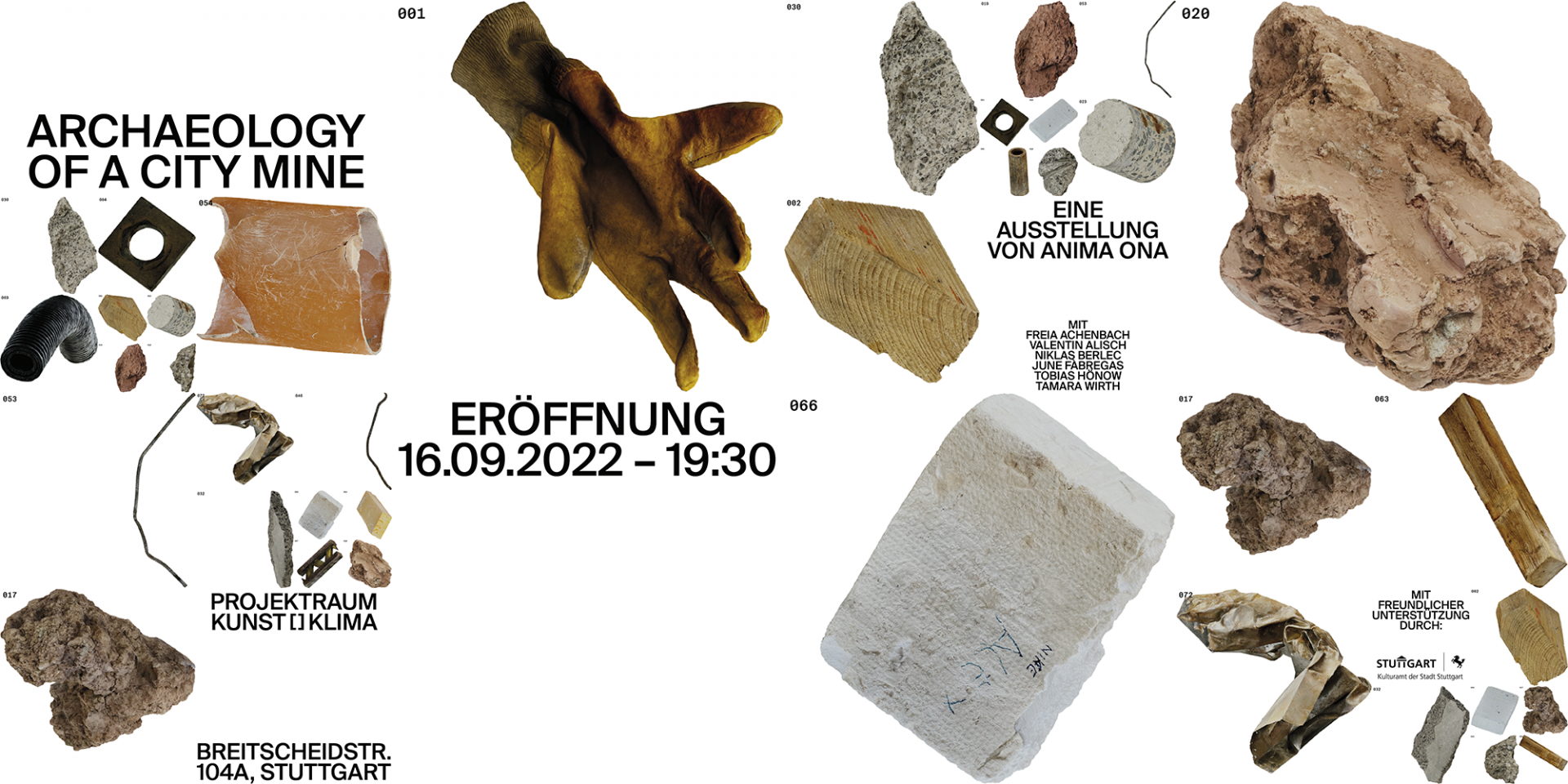 Art meets construction site.
The design studio anima ona invites to your exhibition Archaeology of a city mine.
This opens on Friday, September 16, 2022, at 19:30 Clock, in the Project space art [ ] climate, Breitscheidstr. 104A, 70176 Stuttgart, Germany. The exhibition will be on display until October 7, 2022.
In collaboration with Stuttgart-based designers, the design studio is presenting a new project. Snapshot of the Stuttgart 21 construction site represent. They want to celebrate the unfinished, the process of transformation - the layering - and emphasize spatial and aesthetic qualities of urban space.
The work is part of their constant search for previously unexploited resources and possibilities for reuse. In a kind of modern palimpsesting process, they give value back to collected material waste from the construction site by collecting, cleaning, documenting, digitizing, archiving and further processing it with artistic means.
Participating designers:inside:
Freia Achenbach, Valentin Alisch, Niklas Berlec, June Fàbregas, Tobias Hönow, Tamara Wirth
Exhibition:
16.09.- 07.10.2022
In the project room kunst [ ] klima, Breitscheidstr. 104A, 70176 Stuttgart, Germany