News from 15.12.2022
150,000 VISITORS IN ITS - 1,500 SITE TOURS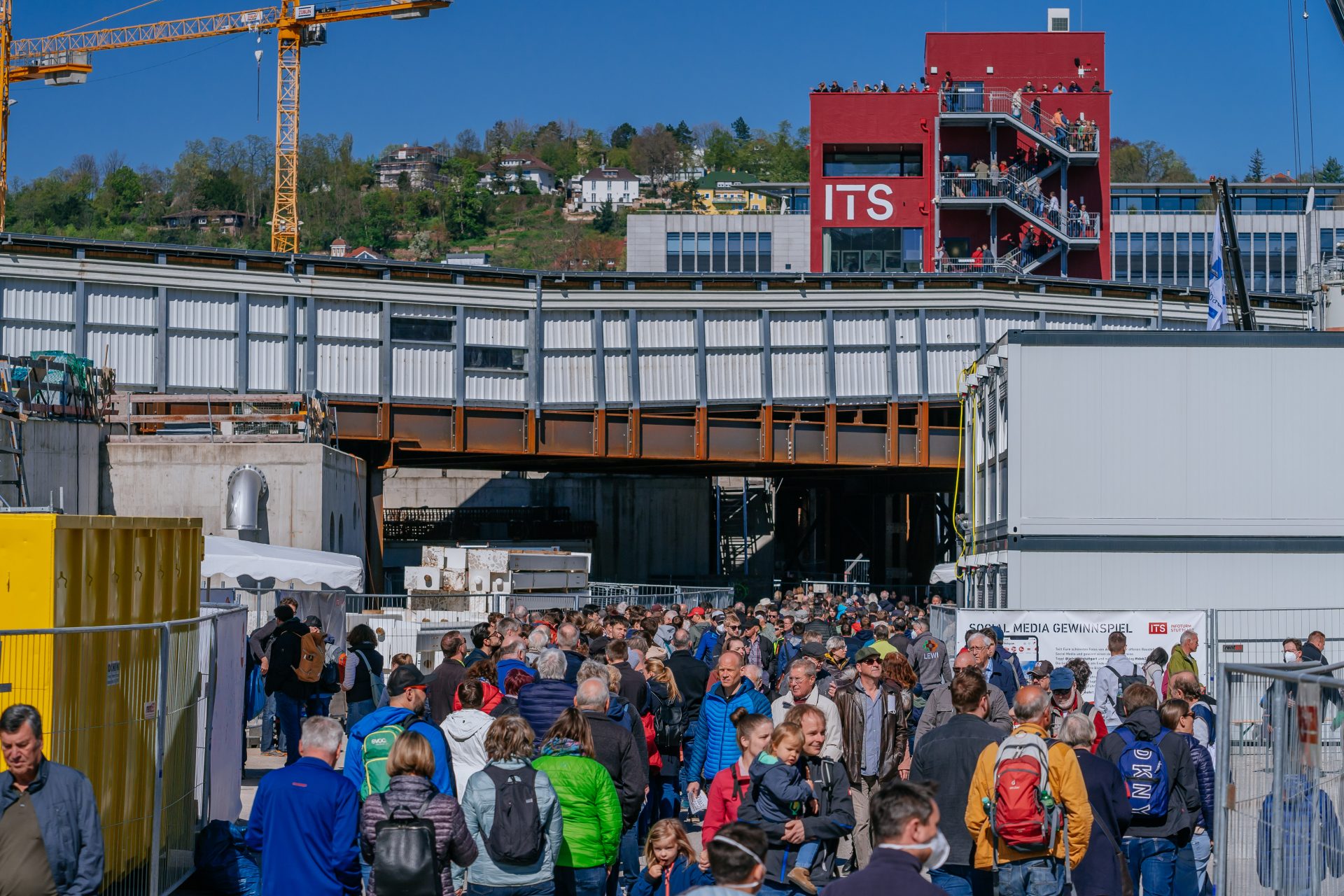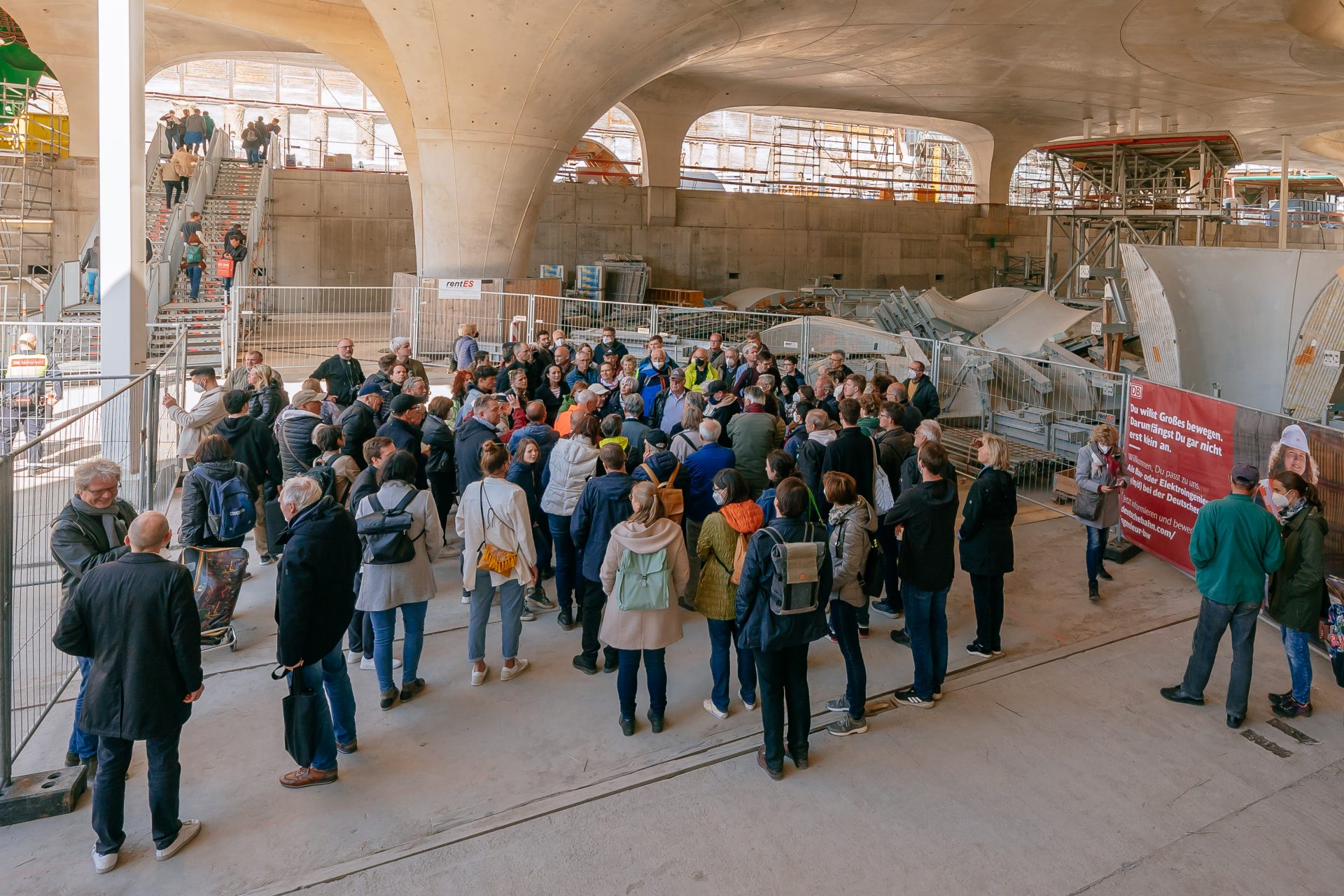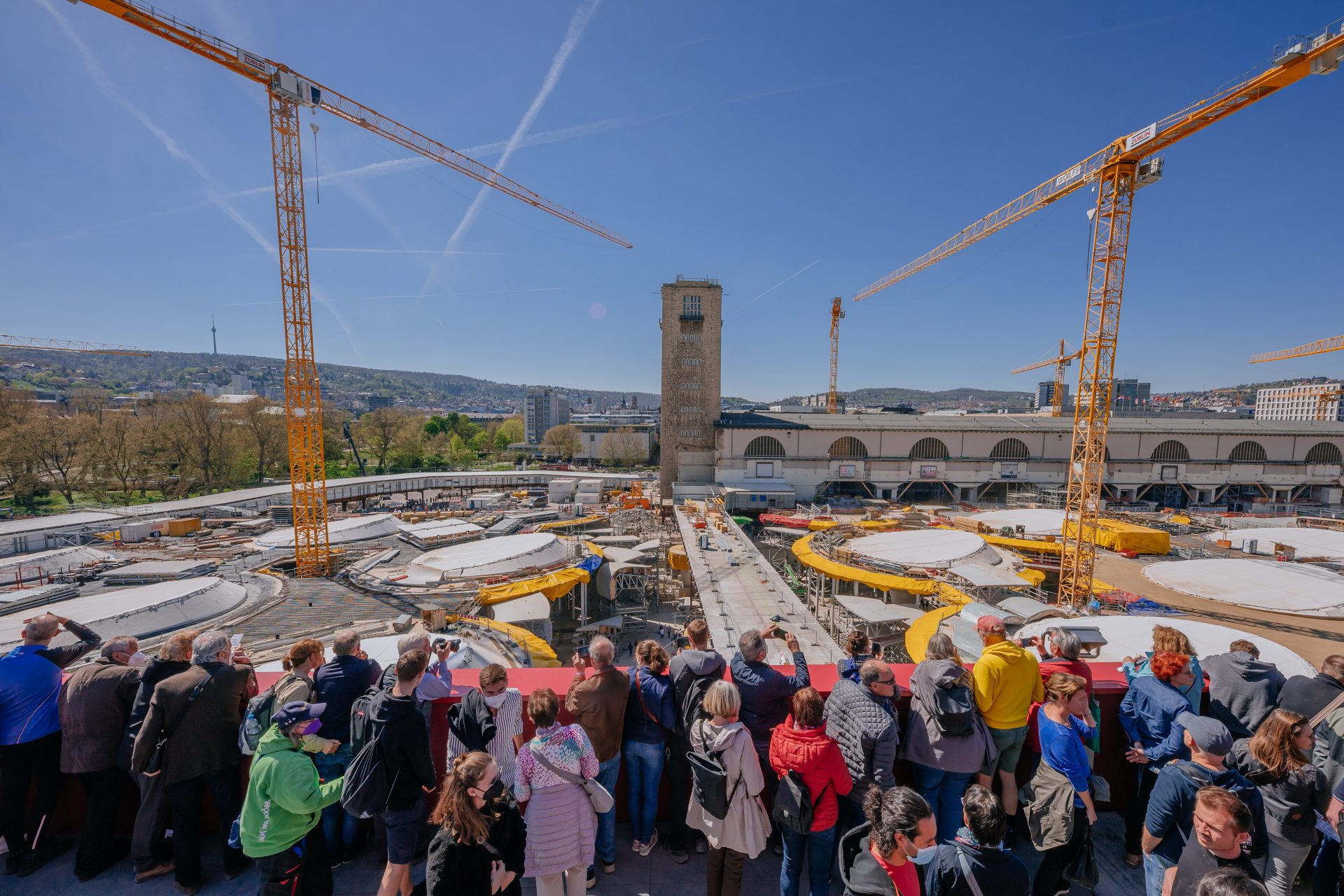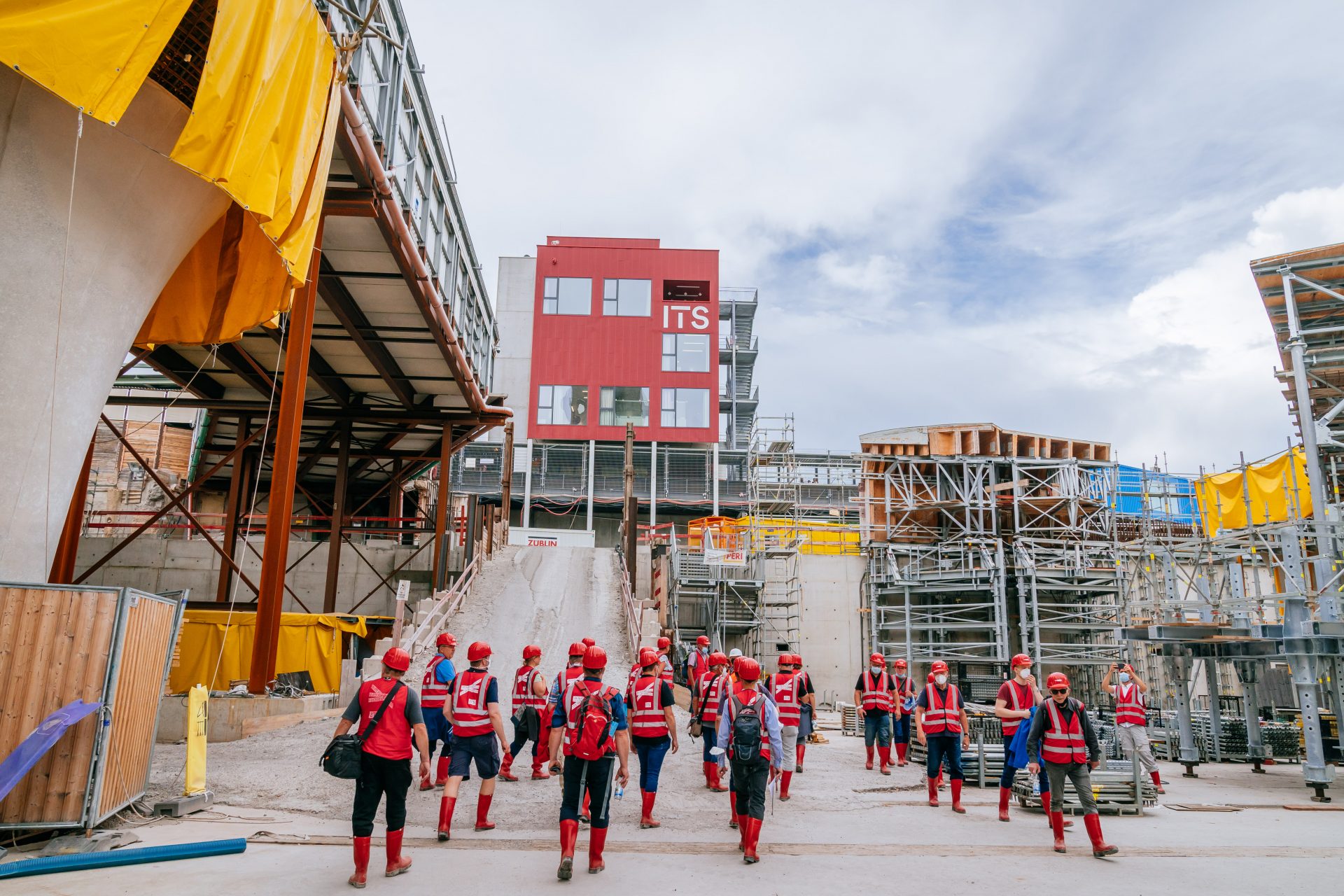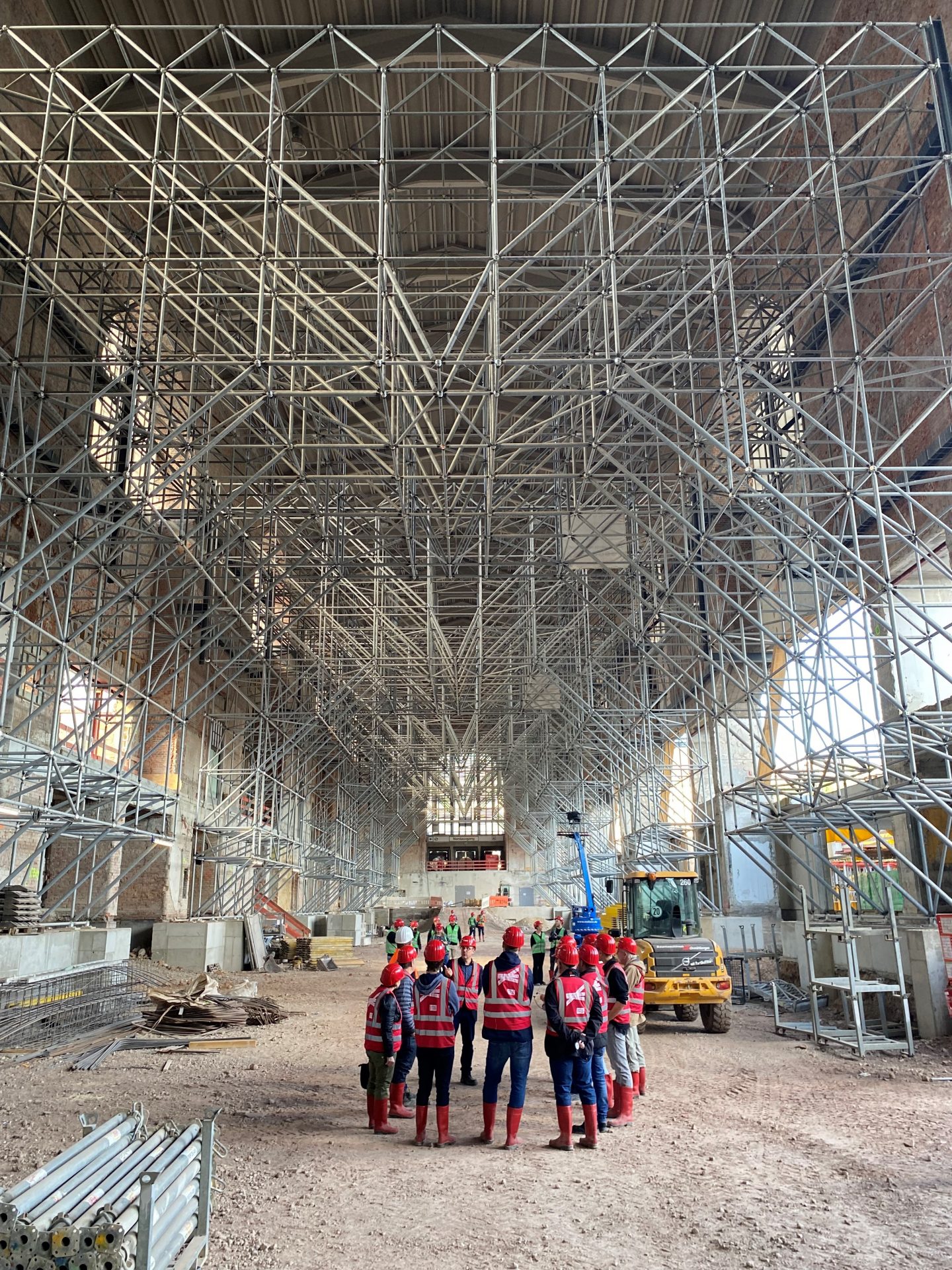 97% feel well to very well informed - incredible response and overwhelming encouragement.
The Stuttgart-Ulm rail project association ends the year 2022 with over 150,000 visitors to the InfoTurmStuttgart (ITS) and around 1,500 guided tours of the construction site along the route from Stuttgart-Feuerbach to Ulm. "This is a thoroughly positive result," says association chairman Bernhard Bauer, happily surprised. "Already in the first year without restrictions from April, we continue the success story of the TURMFORUM. We are overwhelmed by the popularity. The response and the interest of the guests are incredible."
The ITS was completed in March 2020 by the association members and project partners and was to be opened to the public. However, due to Corona regulations in place at the time, an unrestricted visit was not possible in 2020 (number of visitors 10,000). This dragged on through 2021 (number of visitors 20,000) until March 2022. "The rush we've seen this year at the ITS and during site tours is unexpected," Bauer added. "People obviously want to experience the dimensions of the construction site for themselves. Tours are sometimes booked up several months in advance."
Many visitors are open-minded about the project and enthusiastic about the site visit. This is underlined by the association's own survey of 1,046 visitors who took part in the written survey following a tour of the construction site. According to the survey, 97% felt well to very well informed about the project. 85% of the visitors come from Baden-Württemberg. The rest come from the other federal states or from abroad.
The three construction site open days from April 18 to 20, 2022, were also unexpectedly successful, attracting around 59,000 visitors. "We can be proud of the information services we provided on the rail project," says Bauer, summing up the year. "Above all, of the fact that we are able to bring the people of Stuttgart and Baden-Württemberg closer to the project by means of facts and with a direct insight into the construction sites. This is only possible with the support of our partners. I would like to express my sincere thanks for this."
For operational reasons, the ITS must close from Friday, 24.12.2022 up to and including Friday, 06.01.2023. On Saturday, 07.01.2023, ITS will open its doors as usual from 09:00.
Download all photos here