News from 28.07.2021
The 1:1 Festival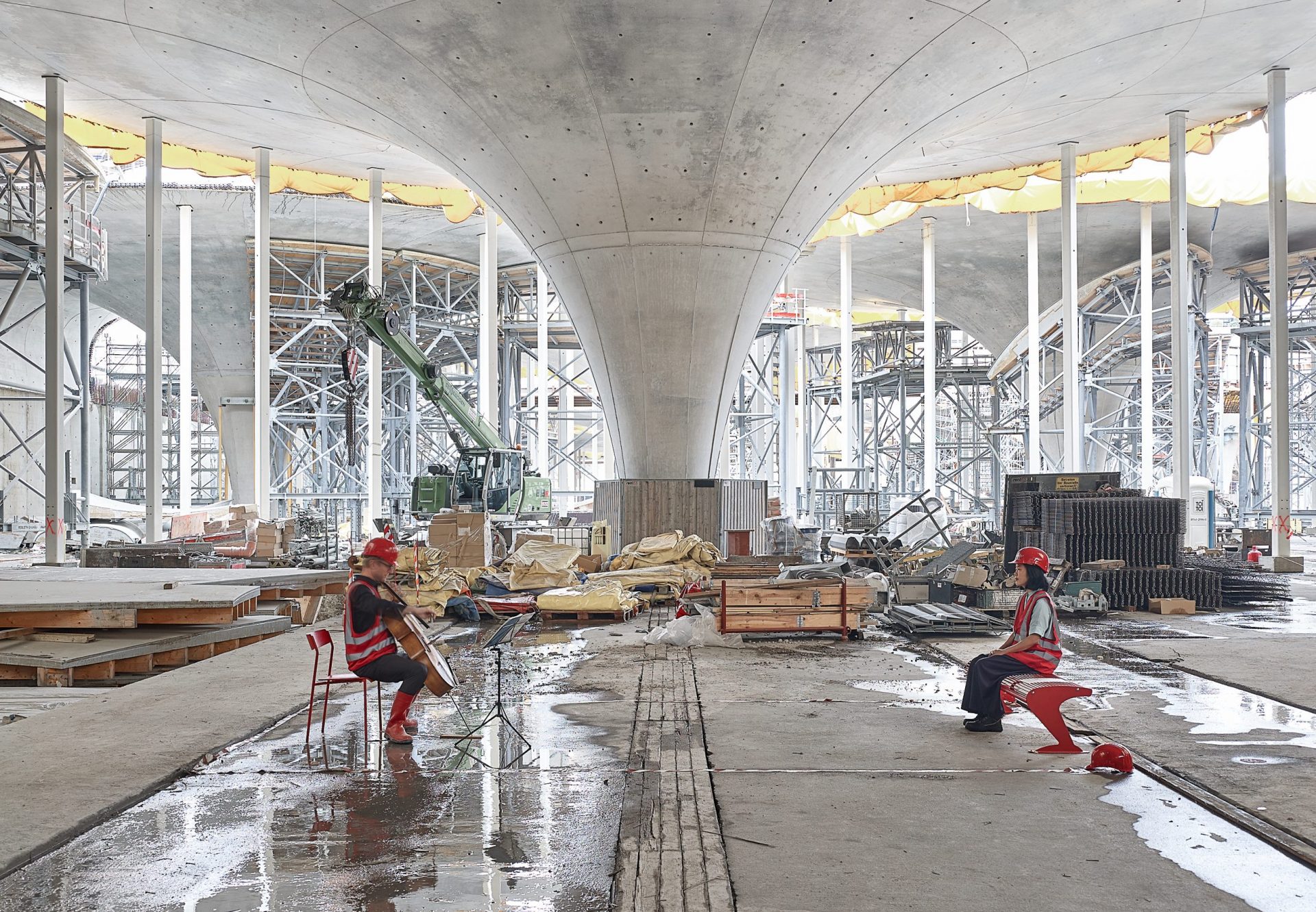 The 1:1 FESTIVAL to support freelance artists
On July 25, 2021, the ITS was part of the 1:1 FESTIVAL. After 2020 had already brought together concerts in the InfoTurmStuttgart exhibition building as part of the 1:1 CONCERTS people and culture, now the construction site itself becomes the stage. With the goal of proximity despite distance, the concept promises guests a cultural experience in a personal environment.
The idea was born in 2019 and was first tested at the chamber music festival at the Volkenroda Monastery in Thuringia. In spring 2020, the first 1:1 CONCERTS then started in Stuttgart, which have since been held internationally. Taking into account the current Corona measures, the audience:inside have the opportunity to meet only one artist. Around whom it concerns, remains a surprise. Beginning with an intensive eye contact, a wordless performance of about 10 minutes takes place, which creates a certain intimacy between artist and audience.
The 1:1 Festival takes place at various locations. There, the spectators can expect a performance from one of the various disciplines of music, dance, drama, puppetry and artistry. With great acoustics at the construction site of the new main station, the audience was captivated by a juggler or a violoncello.
The joint project of 1:1 CONCERTS e.V. is supported by the Stuttgart State Orchestra and the SWR Symphony Orchestra with further support from Künstler:innen Soforthilfe Stuttgart, Pop-Büro Region Stuttgart, DUNDU, Stuttgarter Ballett, BIX Jazzclub, Bürgerstiftung Stuttgart and the Stuttgart Philharmonic Orchestra and the International Drama Academy CreArte.
The 1:1 Festival pursues the goal of securing the existence of freelance artists and sustainably strengthening Stuttgart's art scene through a call for donations.
ITS is pleased to once again host this event and support the local artistic scene in times of a pandemic. The cultural scenes in Germany are an important part of city life and should be maintained in the future.
Further 1:1 concerts and festivals are planned by the organizer. More detailed information as well as dates can be found on the official page of the 1:1 CONCERTS.