News from 02.07.2019
We get a new home!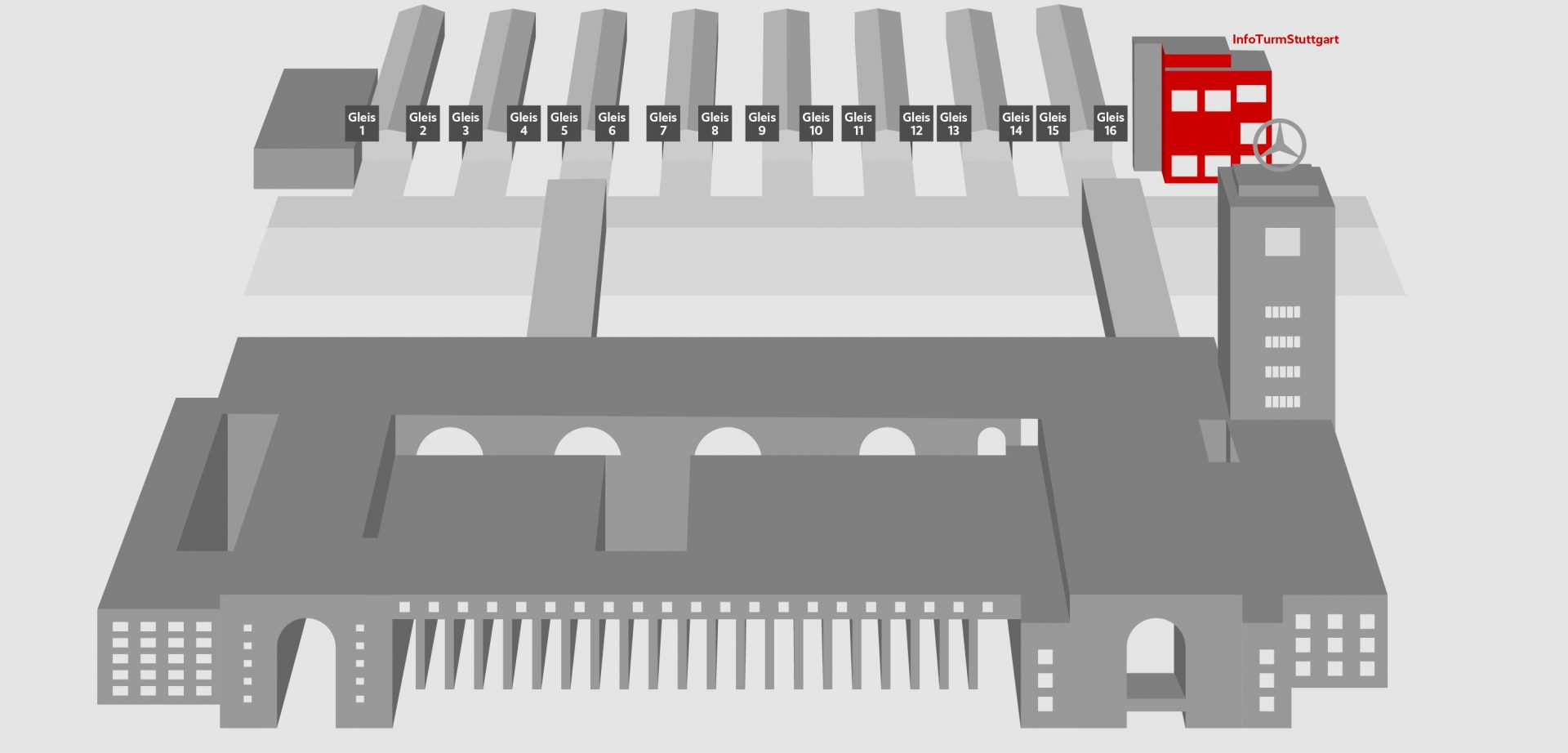 Since 28.07.2019, the exhibition in the Tower Forum as well as the viewing platform is permanently closed due to reconstruction works of the Bonatz Building.
But don't worry, the InfoTurmStuttgart is getting a new home: In spring 2020, we'll see you again at platform 16 in the brand-new "InfoTurmStuttgart" (ITS).
We will keep you up to date here.
Our construction site tours will continue to be available during this time and can be booked via our website.