News from 24.06.2021
Adventure, puzzle and coloring fun: in the latest edition of Theo & Leo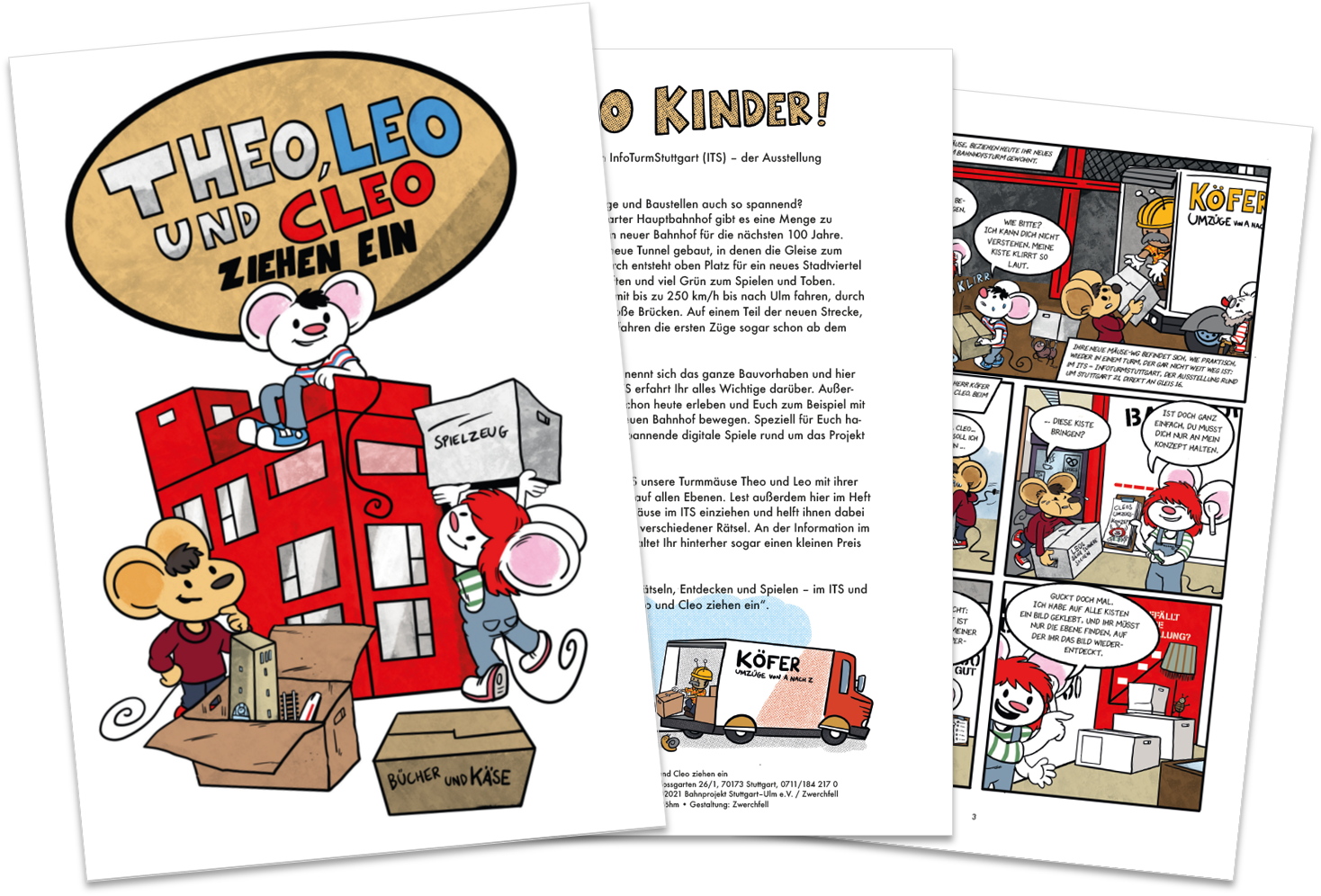 The latest adventure of the station mice Theo and Leo is here!
It offers lots of puzzle and coloring fun for children aged six and up. Read about how the two mice, with the help of cousin Cleo, move into the InfoTurm Stuttgart (ITS) - the exhibition about Stuttgart 21. And help them along the way by solving various puzzles.
The booklet is available at the information desk on the first floor of the ITS. You will even receive a small prize there afterwards as a reward.
If you would like to take a look at "Theo, Leo and Cleo are moving in" in advance, you can here download