News from 25.05.2020
The ITS as host of the 1:1 Concerts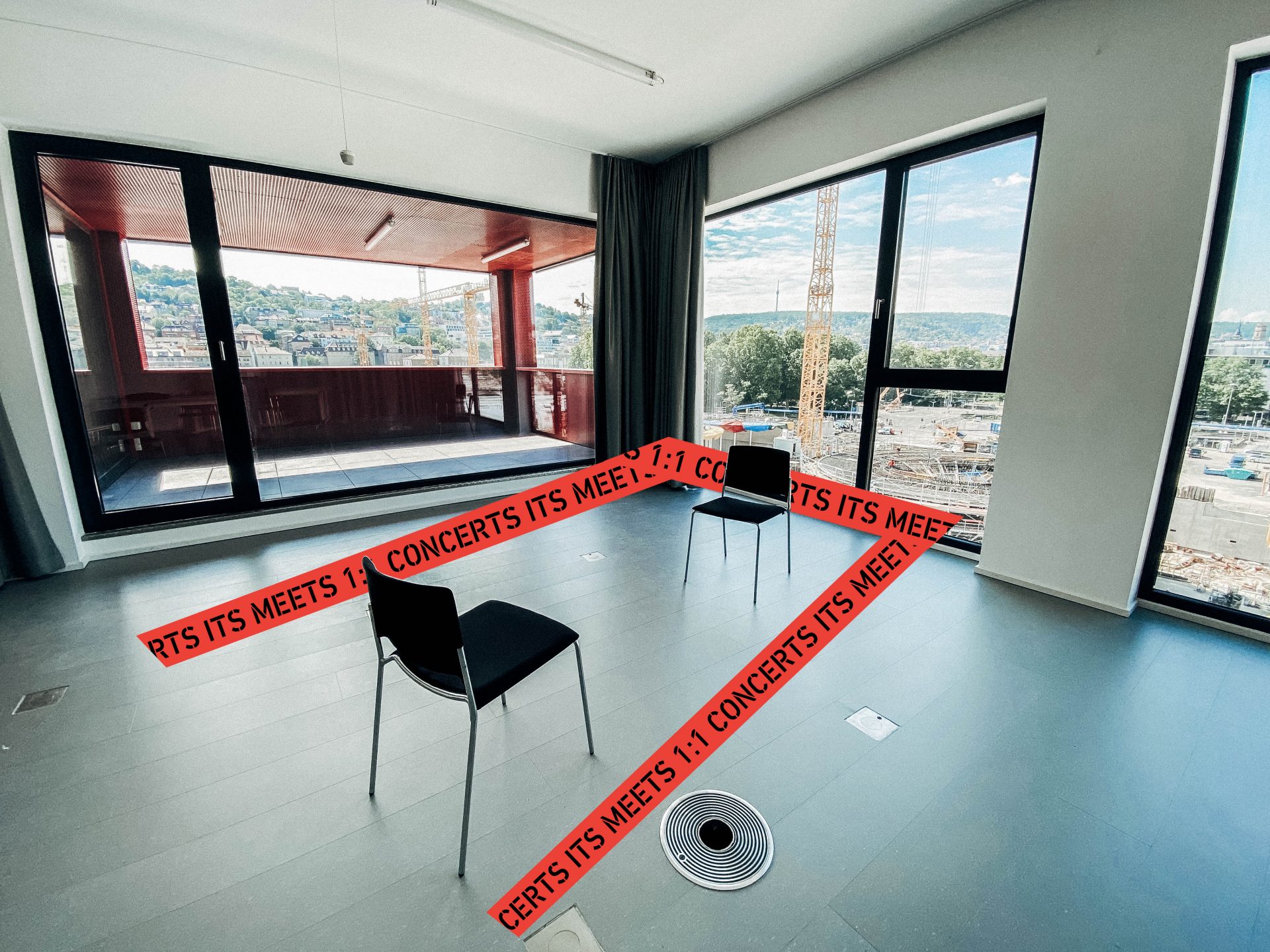 Our new exhibition building InfoTurmStuttgart will become a concert hall on June 4 and 5, 2020 - for the unique musical format 1:1 Concerts, the Stuttgart State Opera and the SWR Symphony Orchestra. The concept promises listeners a concert experience at a time when cultural life is at a complete standstill and the need for genuine and personal contact is constantly growing.
The idea for this extraordinary concert series was born in 2019 at the "Summer Concerts Volkenroda" - details can be found at www.1to1concerts.de. On both days, 10 individual listeners each have the opportunity to meet just one artist in musical intimacy. Intense eye contact thus results in a personal, ten-minute concert. At the same time, a safe distance and the currently valid regulations against Corona infection are taken into account.
The protagonists of the concert series are musicians from the Stuttgart State Orchestra, the SWR Symphony Orchestra, the Stuttgart Philharmonic Orchestra and the Frankfurt University of Music and Performing Arts.
The goal behind the idea is to support the German Orchestra Foundation's appeal for donations and thus secure the livelihood of many freelance musicians.
ITS is very pleased to host this exemplary action and thus support the artistic scene. The cultural scenes in Germany are an important part of city life and should be preserved in the future. Especially in times like these, we want to show solidarity with the artists.
You can find more information as well as dates and booking options here.