News from 16.08.2016
The InfoMobile at Lake Constance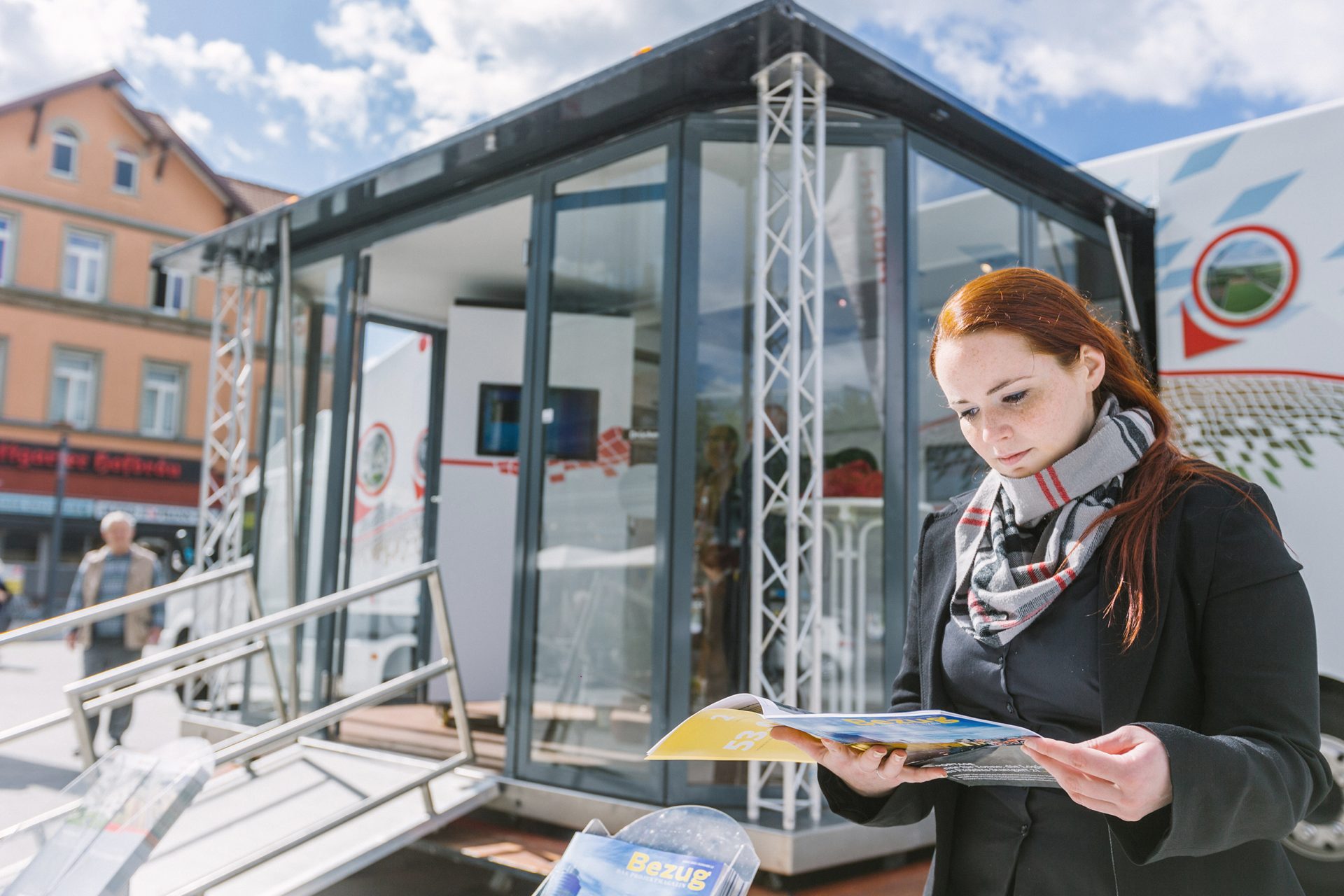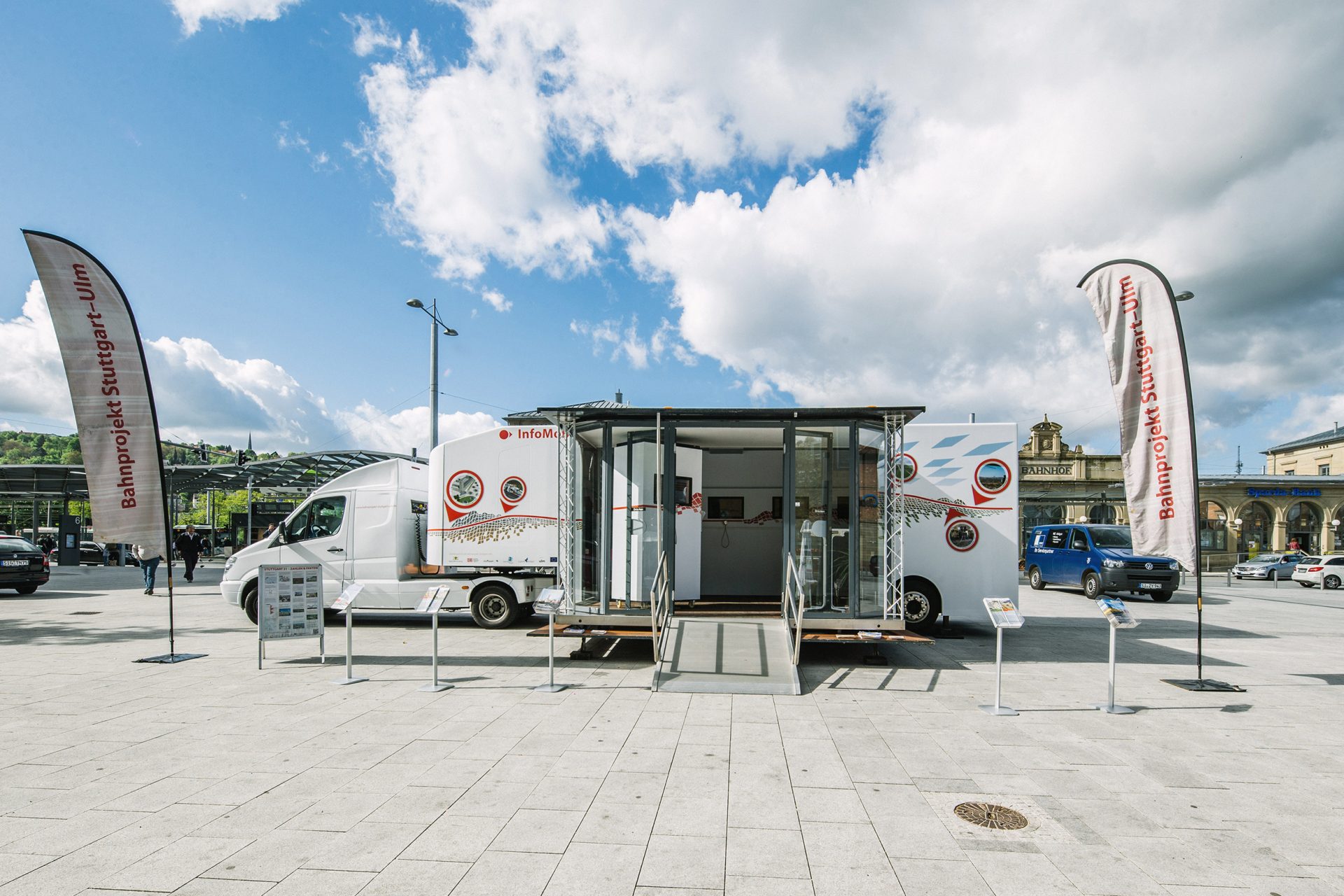 The InfoMobile, the rolling information unit of the Stuttgart-Ulm rail project e.V. stands at the Thursday, August 18, 2016, between 11:00 and 19:00 on the market square in Wangen im Allgäu.
"Around 75 percent of the people of Baden-Württemberg benefit from the Stuttgart-Ulm rail project. So do the residents of the Lake Constance region, whom we would like to inform about the progress of the project over the next few days," says Georg Brunnhuber, chairman of the Stuttgart-Ulm rail project association. "That's why our mobile exhibition is touring the two Lake Constance districts in August as a source of information, discussion forum and exchange platform."
The InfoMobil presents the latest information on the Stuttgart-Ulm rail project. Interactive monitors show the ongoing construction work, general information as well as films and "live photos" from the construction sites. Using modern "VR technology" ("VR" stands for virtual reality), visitors go directly into the tunnels, watch the miners at work and thus learn about the various types of tunnel construction.
"In this day and age, you have to go with technology to get people excited about the project and to inform them about it. That's why we're using the latest VR technology to give our visitors a unique 'behind the scenes' look," Brunnhuber added.
In the past five years, the InfoMobil has visited more than 130 towns and cities throughout Baden-Württemberg. So far, over 65,000 visitors have come to the mobile exhibition to find out more about the rail project.
Tour dates of all locations in the Lake Constance counties:
16.08.2016 | 10 am to 6 pm | Wangen im Allgäu - Marketplace
17.08.2016 | 10 am to 6 pm | Singen - pedestrian zone
18.08.2016 | 11 am to 7 pm | Constance - Augustinerplatz
19.08.2016 | 10 am to 6 pm | Überlingen - Landungsplatz
20.08.2016 | 10 am to 6 pm | Friedrichshafen - Buchhornplatz
To the tour plan of the InfoMobile