News from 23.04.2016
SUSE and 7,500 visitors at the open site day at the Filder portal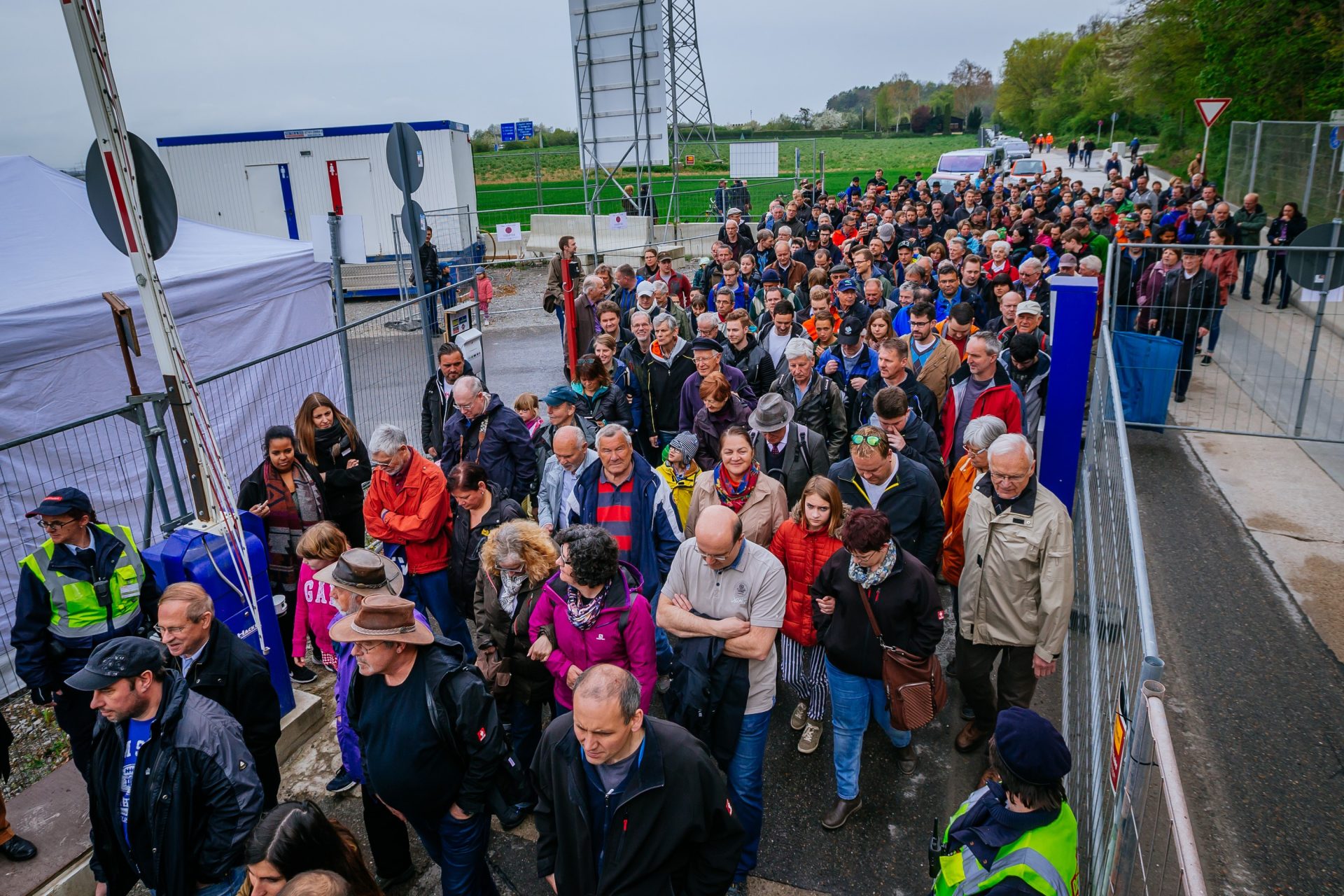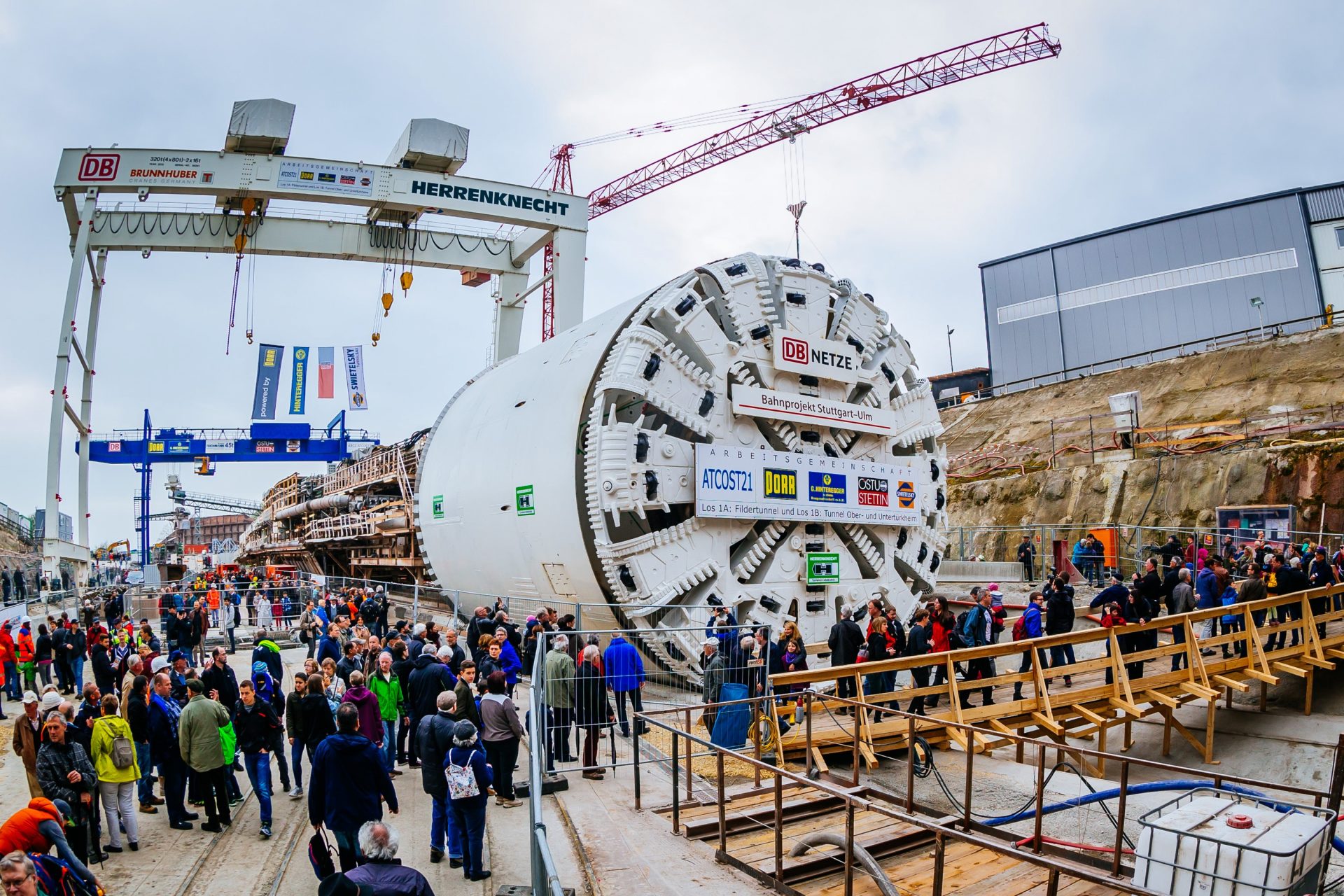 The association Bahnprojekt Stuttgart-Ulm e.V. has again opened the gates to the construction site for all interested parties.
Today, for the second time, citizens had the opportunity to get a first-hand impression of the construction technology and the high-tech tunnel machine SUSE ("Stuttgart Ulm Schneller Erreichen") at the construction site of the Filder Tunnel in Stuttgart-Fasanenhof. In addition, a dozen engineers were on hand to answer questions about "everyday mine work" and technical details.
"Already in 2014, more than 5,000 citizens accepted our invitation to visit the construction site," says Georg Brunnhuber, Chairman of the Stuttgart-Ulm Rail Project Association.
"The fact that there are even more this time shows that interest in the project continues unabated and is even growing." The open construction site days are part of the association's infotainment concept, which presents information to interested parties in an entertaining way. 
In addition to the machine, which is around 120 meters long and weighs around 2,000 tons, visitors were also able to examine around 200 meters of already completed tunnel of the east tube. Also on display were some segment segments, a single one of which weighs around eleven tons. Six control segments and a keystone then form the finished, two-meter-wide tunnel tube with a diameter of just under 10.40 meters.
"After more than 30,000 guests had already visited the construction site around the train station at the beginning of the year and last year's events such as the Streetfoodmarket or the Construction Site Open Days were attended by almost 40,000 people, we are well on our way to achieving our self-imposed goal of 100,000 visitors by the end of the year," Brunnhuber continued.
"Now we wish SUSE 'Glück auf!' in miner's style for her second descent to just outside the new main station, and hope she makes as much progress as she did the first time," Brunnhuber continued.
Further information on the Stuttgart-Ulm rail project is available on the project homepage: www.bahnprojekt-stuttgart-ulm.de