News from 04.09.2015
Mayor Gönner and association chairman Brunnhuber present new exhibit in the InfoCenter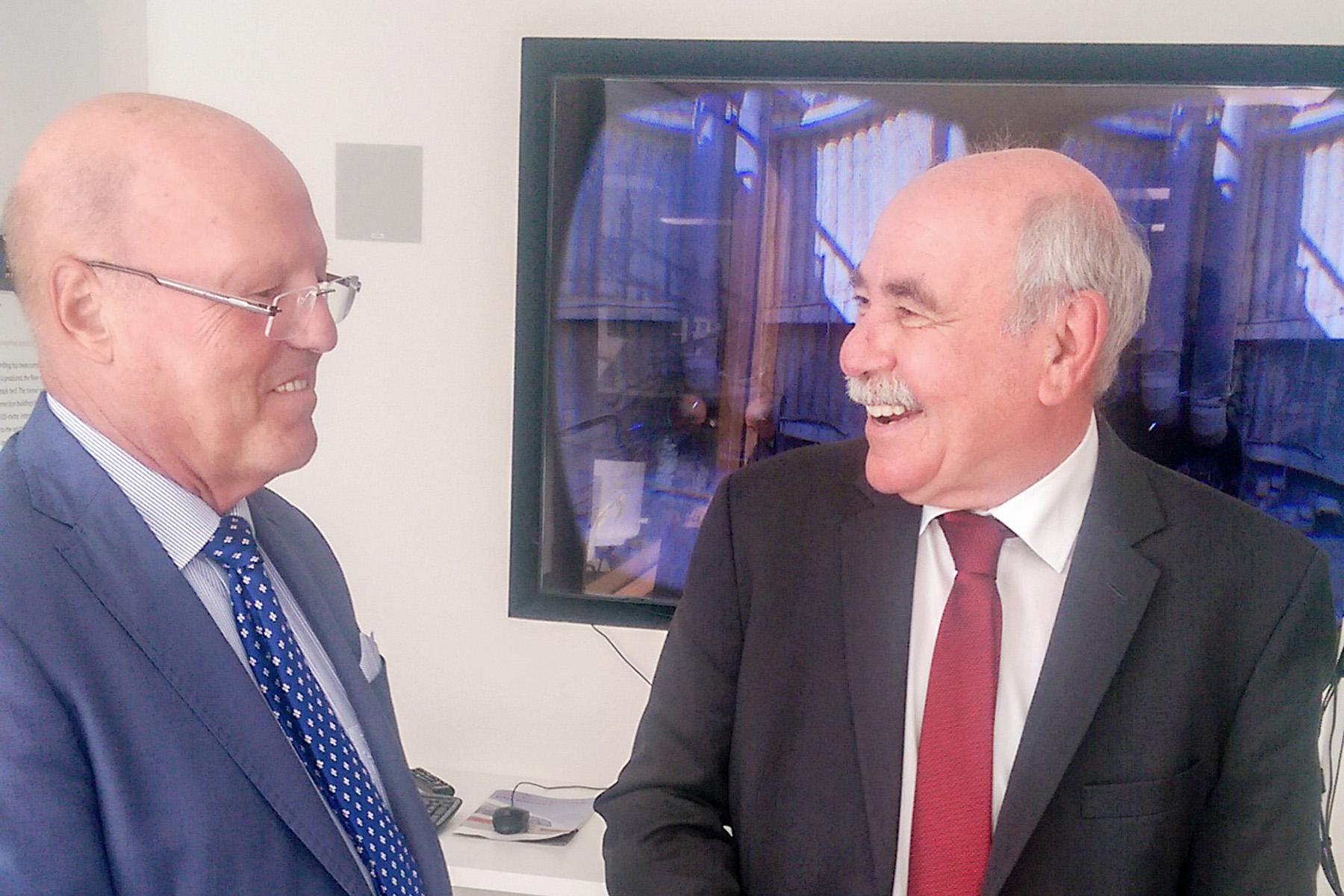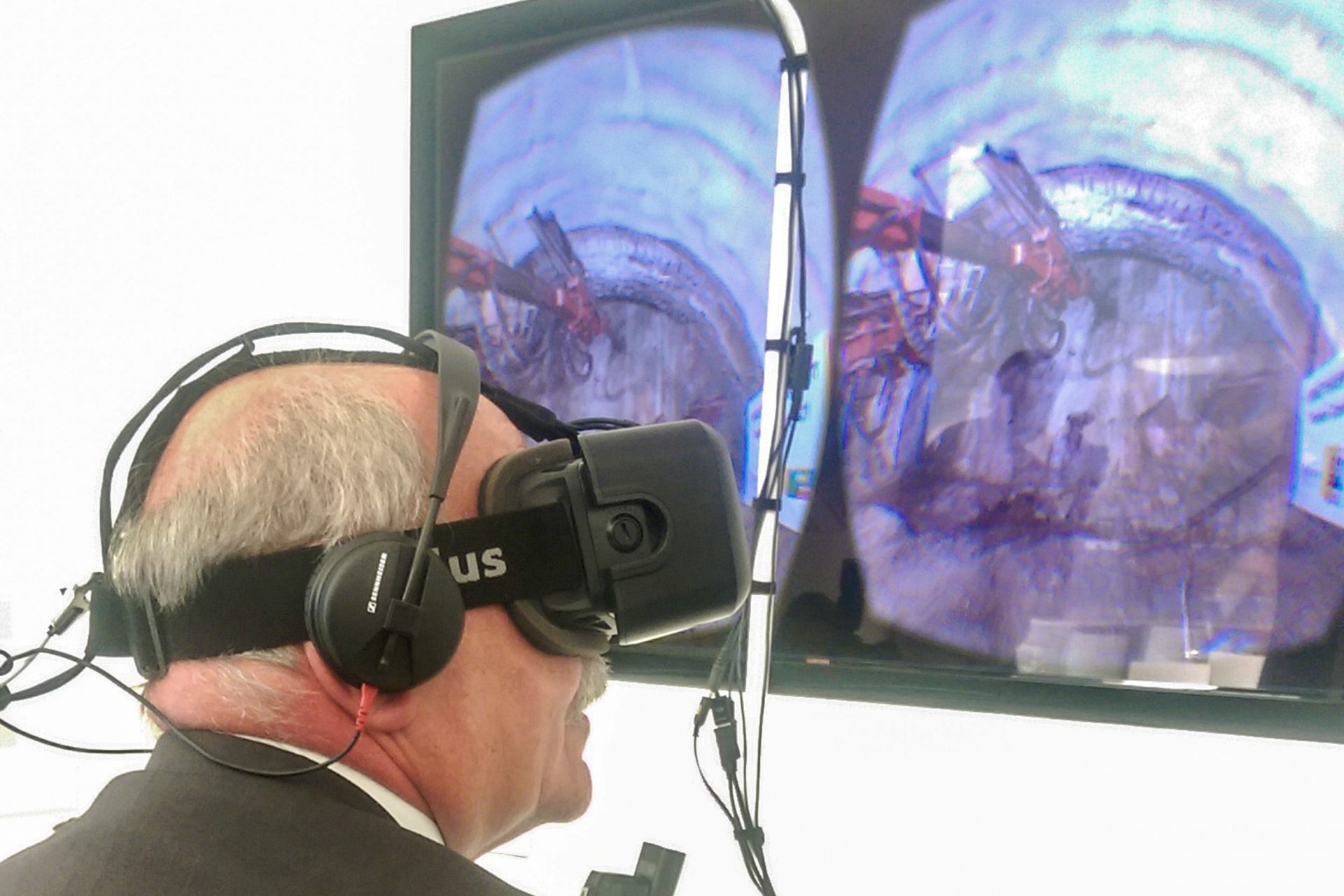 Mayor Gönner and association chairman Brunnhuber present new exhibit, experience tunnel construction virtually live, exhibit enables extraordinary experience.
The Stuttgart-Ulm rail project association is bringing its latest highlight to the InfoCentrum in Ulm from September 04 to 13. "The Stuttgart-Ulm rail project as an innovative infrastructure project is an important contribution to the future of Baden-Württemberg. In order to communicate the future, we are using modern media that have not yet been available to the masses in this way," explains Georg Brunnhuber, chairman of the association Bahnprojekt Stuttgart-Ulm e.V.. "We are bringing the rail project to life in virtual reality, making us the first major construction project in Germany to document and communicate construction processes in virtual reality." Today's visitors are used to being entertained while discovering new things, Brunnhuber added. "With the VR glasses, which were developed especially for us and are not yet available on the broad market, we are way ahead of the game," Brunnhuber said of the new exhibit.
Ulm's Lord Mayor Ivo Gönner was also impressed by the new information medium: "The impression you get through the glasses is amazingly realistic. You actually have the feeling of standing in the middle of the construction site." He hopes that many interested people will take the opportunity to see for themselves in this way. "It doesn't get more comfortable than this," Gönner said, "a tour of the construction site without getting your shoes dirty."
The exhibit allows visitors to experience the construction of a rail tunnel. A short documentation presents the construction process of the Bad Cannstatt tunnel. The special feature: The live film was produced especially for this purpose. The visitor can take a full 360° look around the film and get his own view of things. In addition, the film is produced entirely in 3D. A pair of virtual-reality glasses, connected to a powerful computer, provides up-close impressions of what is happening on a tunnel construction site. When the visitor puts on the glasses, he sees the construction site around him in three dimensions. He stands between construction machines and tunnel builders and can look around freely in the film by turning his head. The effect is amazing; the visitor has the impression of directly experiencing the construction site.
The tunnel shown in the film is the Bad Cannstatt Tunnel, which connects Stuttgart's main train station with Bad Cannstatt. It is being built using the shotcrete method. This is the same method used to build the Albabstieg Tunnel from Dornstadt to Ulm. The film gives a good impression of everyday construction work as it takes place underground just outside Ulm.
The InfoCenter Ulm is open on Thursdays from 2 to 8 p.m. and on weekends from 12 to 6 p.m.. Admission is free of charge.