News from 23.11.2020
Now available hot off the press: the new Bezug magazine 30 is here!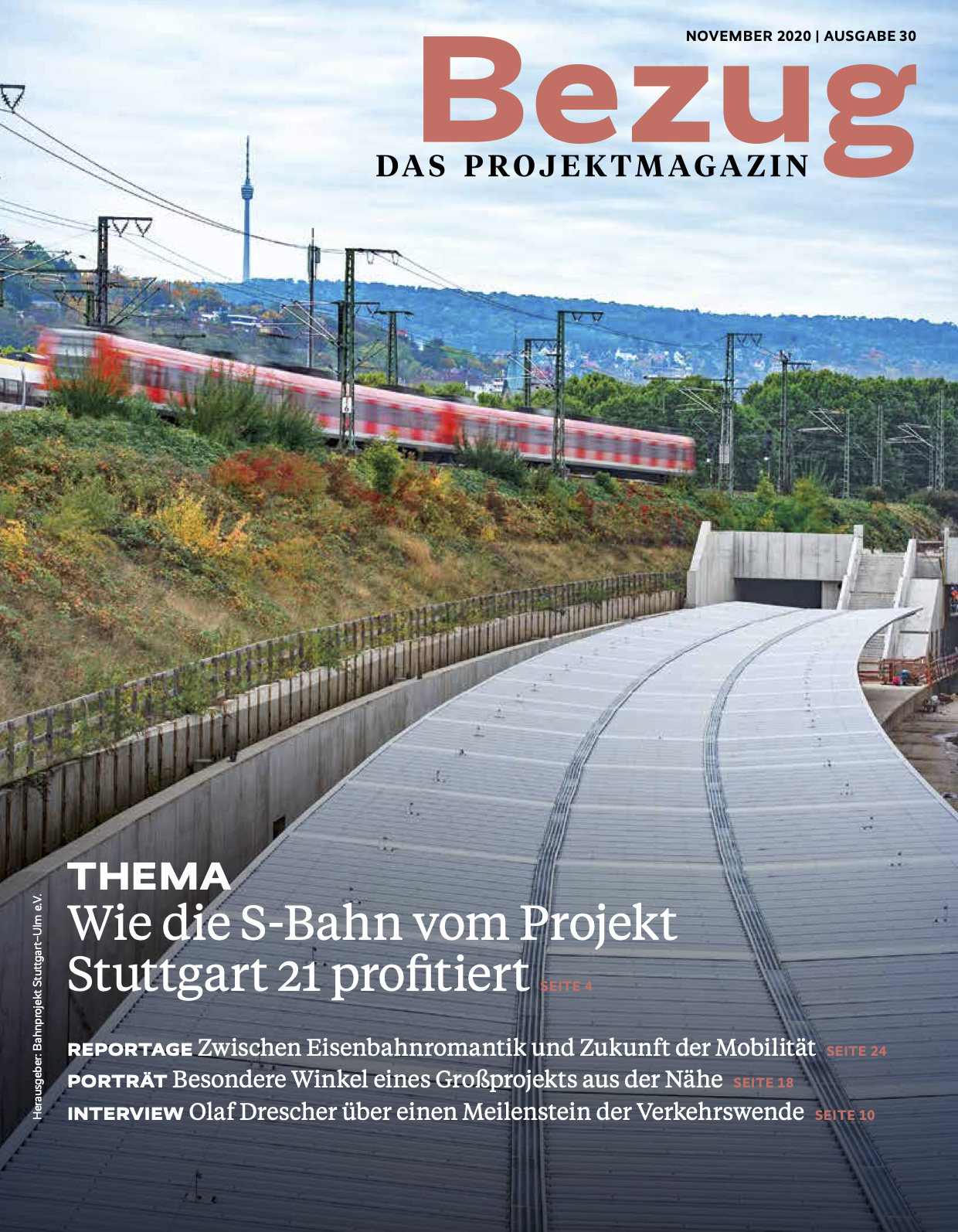 All the moving topics of the last four months in one issue.

Read in the new issue why the Stuttgart 21 project will not only bring a new dimension to long-distance rail traffic, but also a boost to local transport. Also in the interview: Olaf Drescher, head of the project company, on a milestone in the transformation of transportation. And in the portrait, some hidden corners of the Stuttgart-Ulm rail project.

Since the exhibition InfoTurmStuttgart (ITS) has to close since Monday, November 2, 2020 according to the requirements of the state and the state capital until probably February 28, 2021, the BEZUG is currently only available digitally.