News from 25.09.2015
New guided tour offer for the construction sites in Lehrer Tal and Dornstadt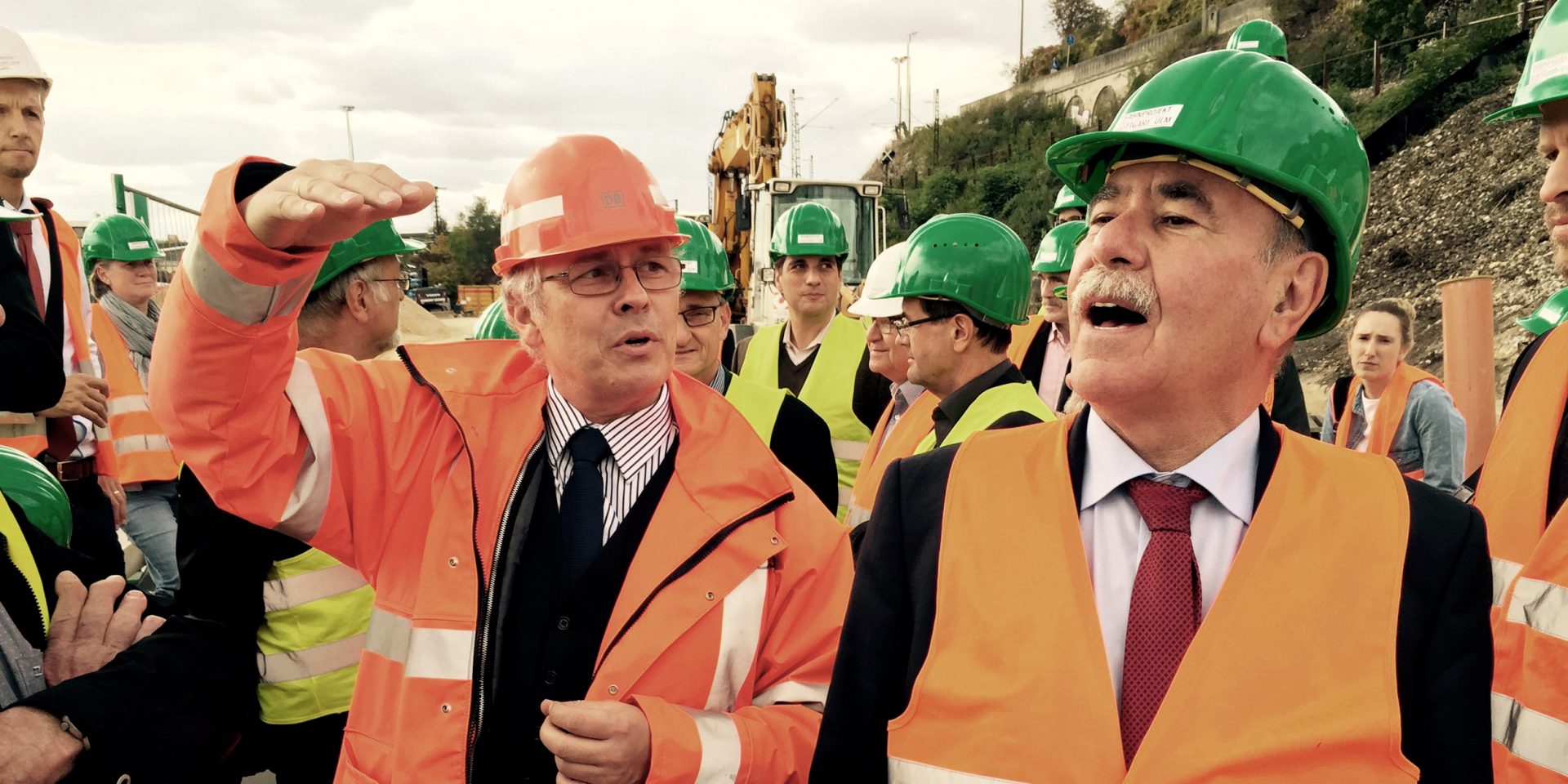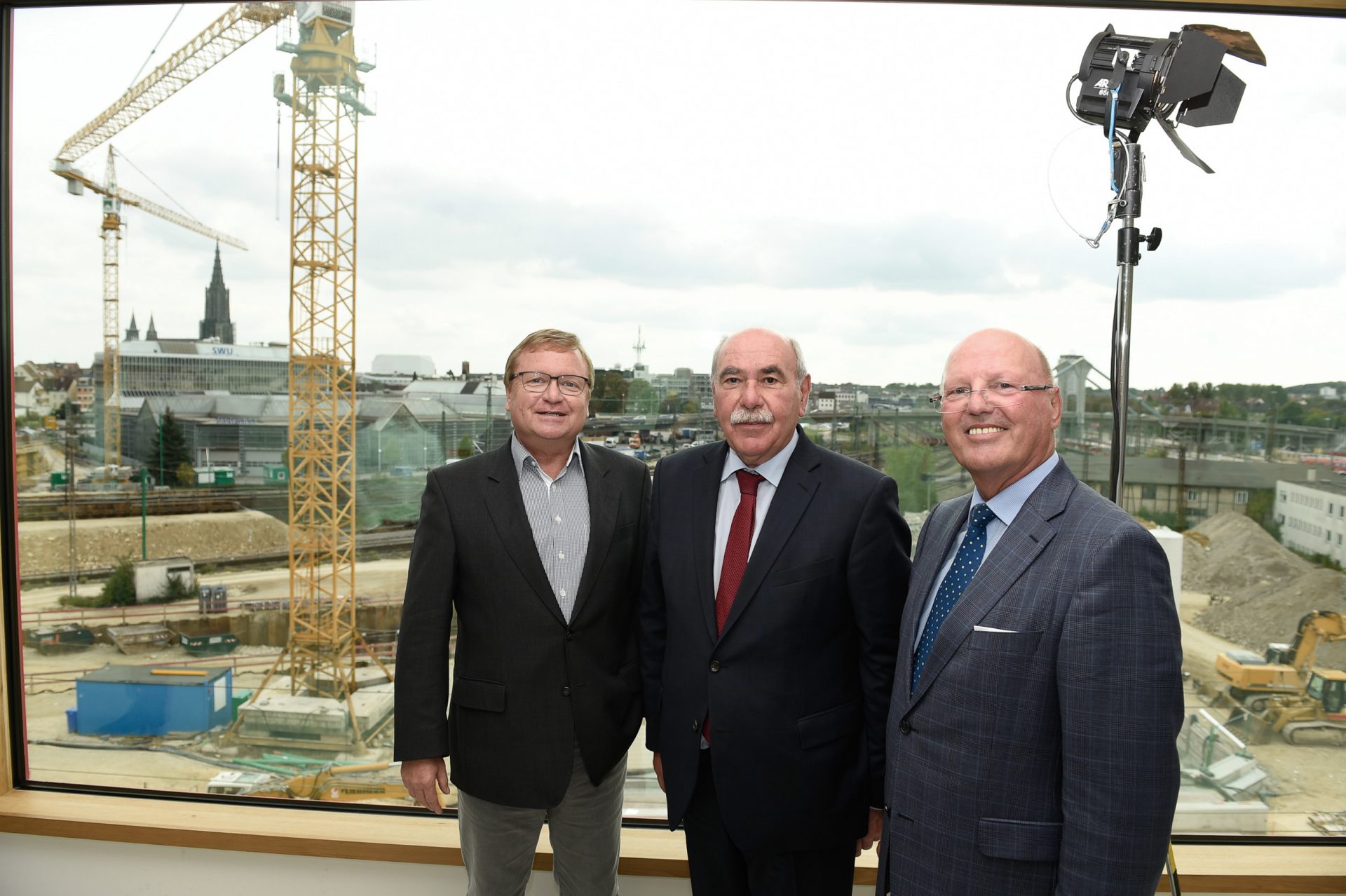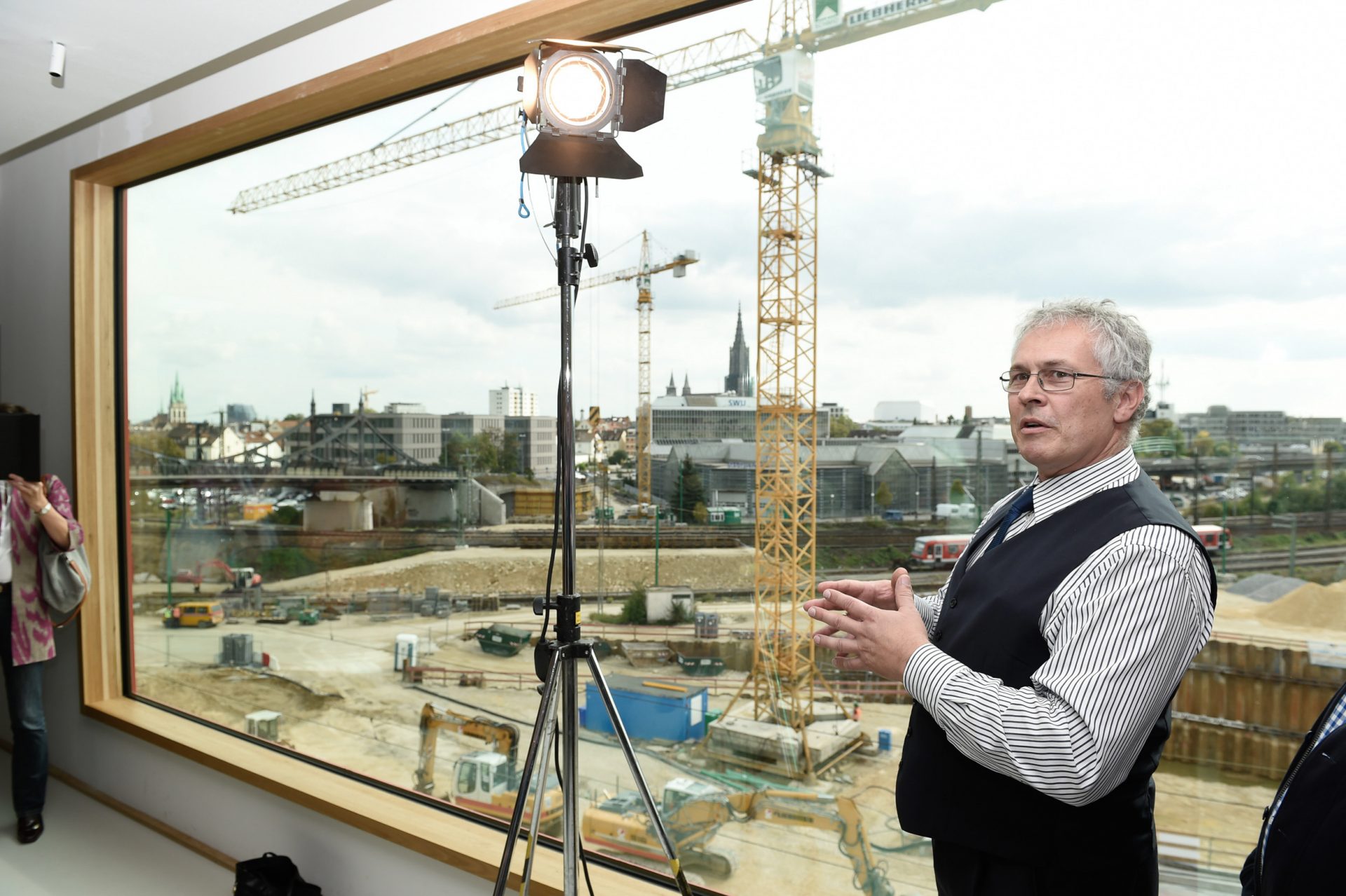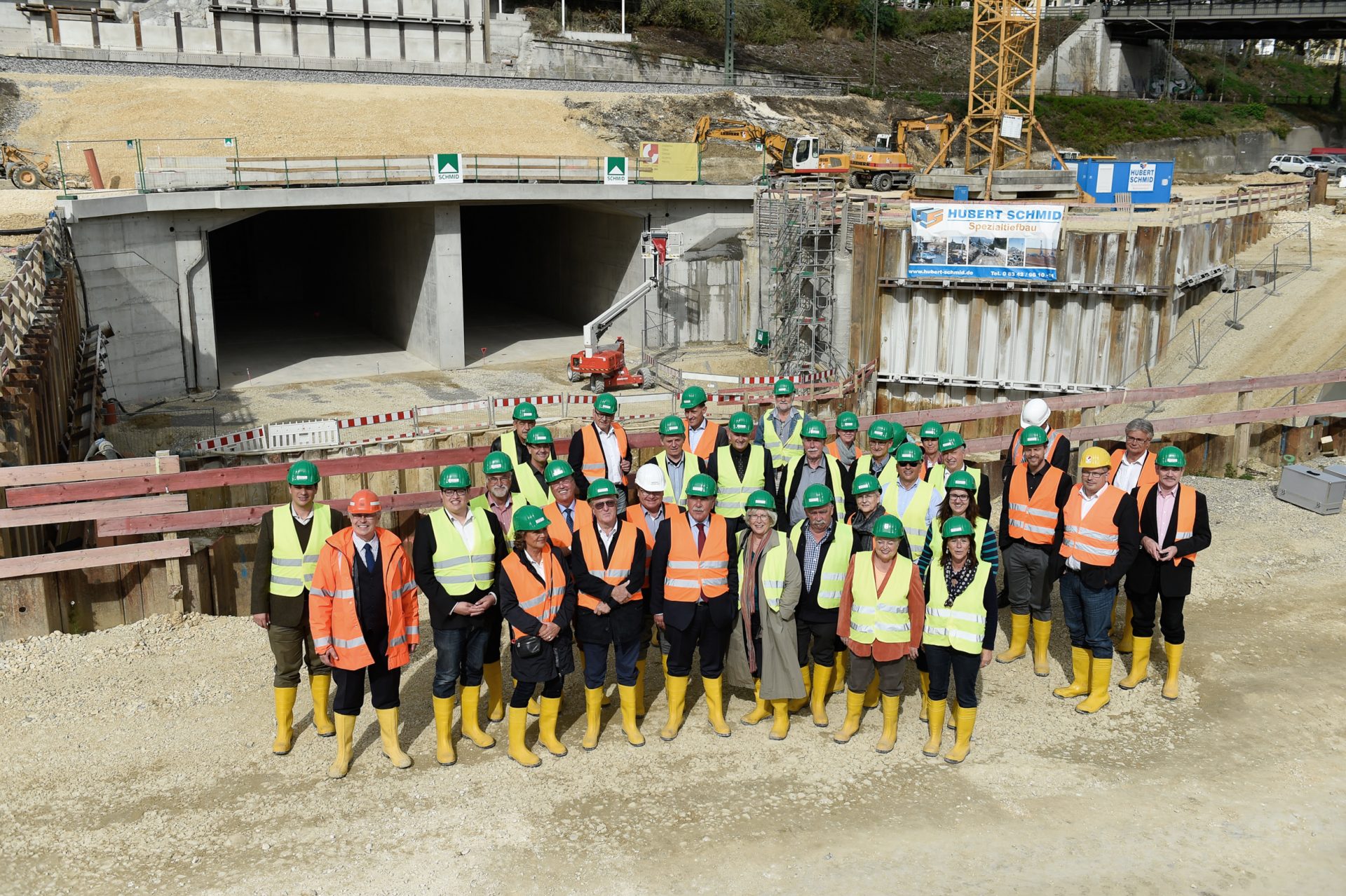 Georg Brunnhuber, chairman of the Stuttgart-Ulm rail project association, received Lord Mayor Ivo Gönner and around 30 members of the Ulm city parliament at the InfoCenter in Ulm today, Friday.
The representatives of the city wanted to be comprehensively informed about the construction progress on Ulm territory, which is why Manfred Leger, Chairman of the Management Board of DB Projekt Stuttgart-Ulm GmbH, and the responsible project section manager Dr. Stefan Kielbassa were also present.
After a brief overview of the overall performance of the rail project and the current construction work on the portal structure of the Albabstiegtunnel, the guests had the opportunity to take a close look at the construction site at the foot of the InfoCenter.
The guests were impressed by the portal structure, which is around 40 meters wide and 10 meters high and will in future enable travel on the high-speed line to and from Stuttgart.
In addition, Georg Brunnhuber was able to come up with some happy news by announcing that, as of October 17, guided tours of the construction sites in Lehrer Tal and Dornstadt can be offered. These so-called "open tours" offer individuals in particular the opportunity to get their own impression of the construction site on every second Saturday of the month. Registration is possible under Baustellenfuehrung@its-projekt.de required. The tours are offered at the regular price of 12,- Euro / reduced 8,- Euro. Guests must be at least 14 years old.
Further information on the Stuttgart-Ulm rail project is also available on the project homepage: www.bahnprojekt-stuttgart-ulm.de