News from 14.06.2022
New construction site guidance at the main station: Tunnel access north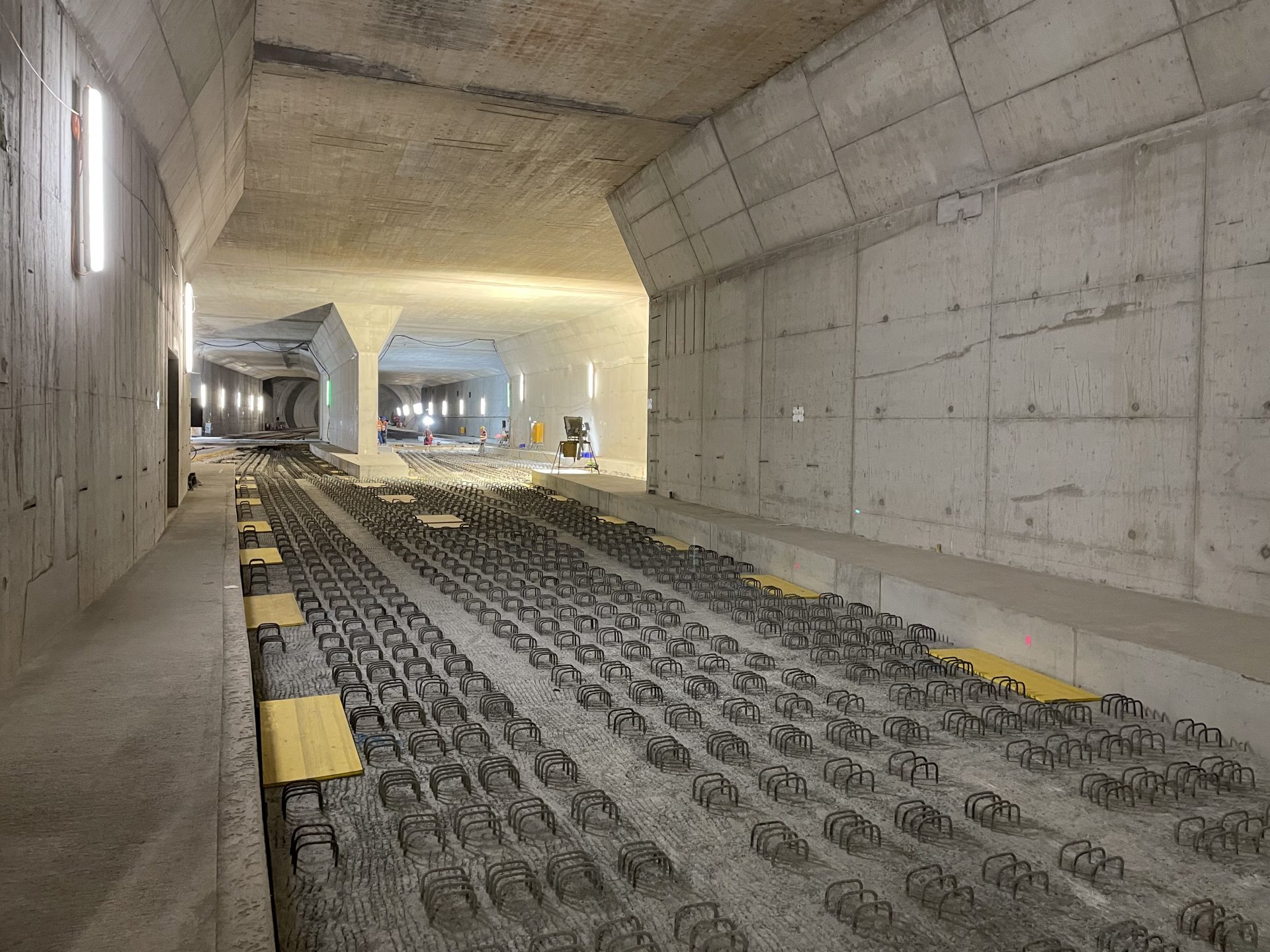 Starting in July, you can experience the tunnel world at Stuttgart Central Station on our new construction site tours "New Platform Hall: Tunnel Approach North".
Program
The tour starts with an introduction in our exhibition at Stuttgart Central Station, in the InfoTurmStuttgart.
Equipped with helmet, boots and vest, you explore the tunnel system that directly connects to the new main station. A rescue access road takes you underneath the Kriegsberg. The first tracks are already in place here. Learn everything about tunnel construction under Stuttgart, the connection to the new main station and the installation of the first rails at Stuttgart 21.
The most important info
Time: Guided tours Wednesdays 5 pm and 6 pm / Saturdays 11 am and 2 pm
Duration: 3 hours
Group size: 19 people maximum
Languages: German
Cost: 25 € p.p / 20 € reduced
Minimum age: 14 years