News from 23.09.2022
New construction site tours: Airport and Filder Tunnel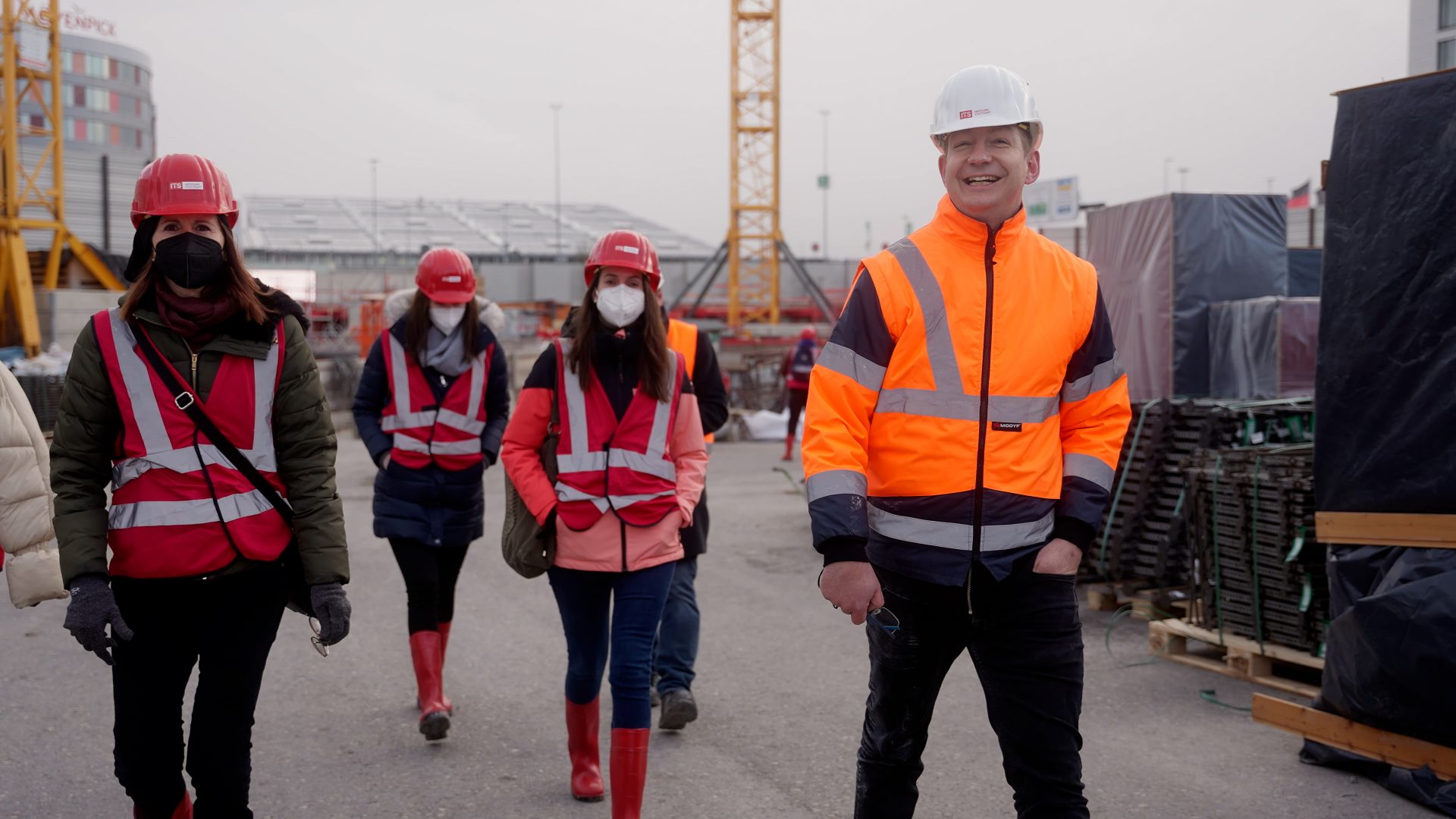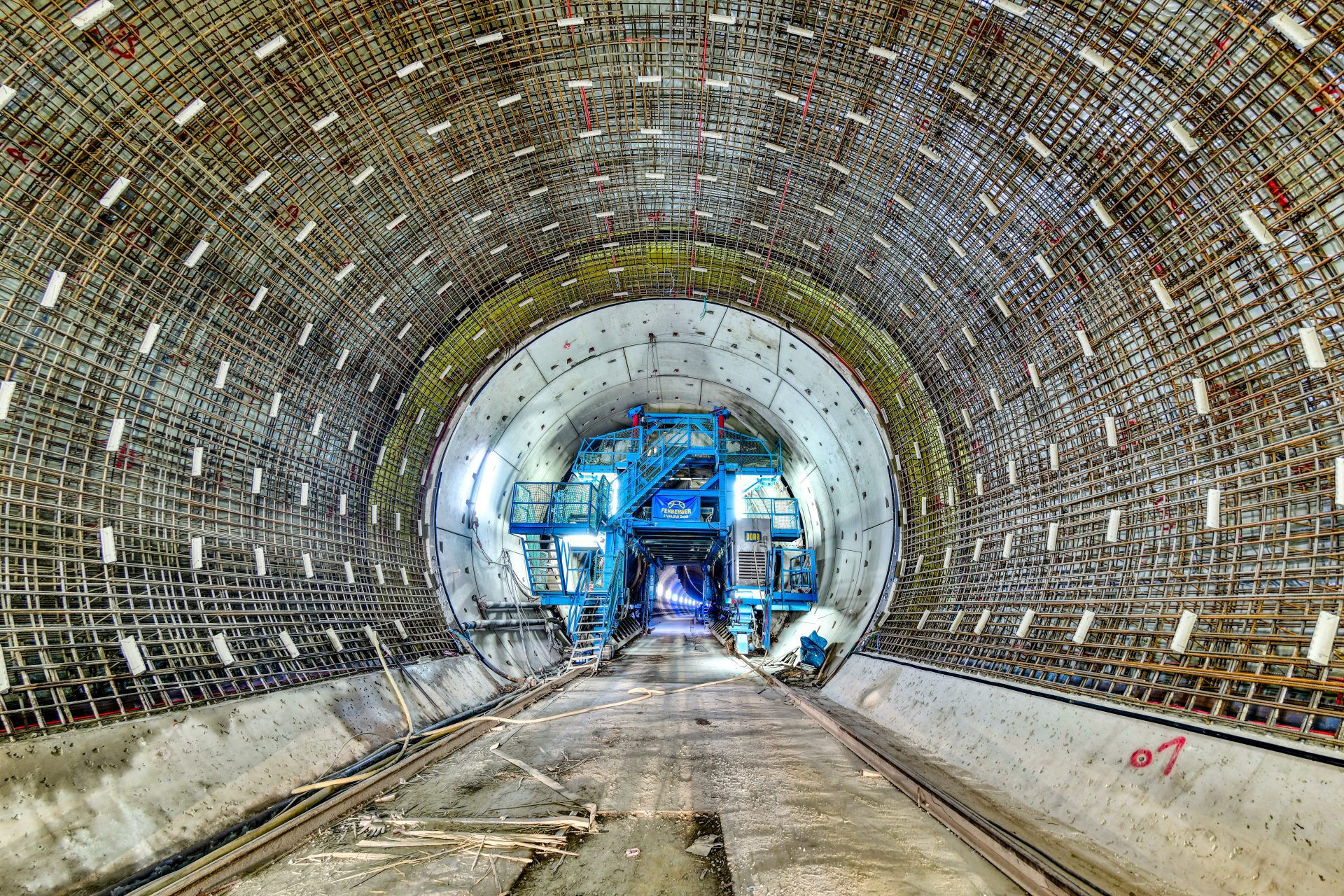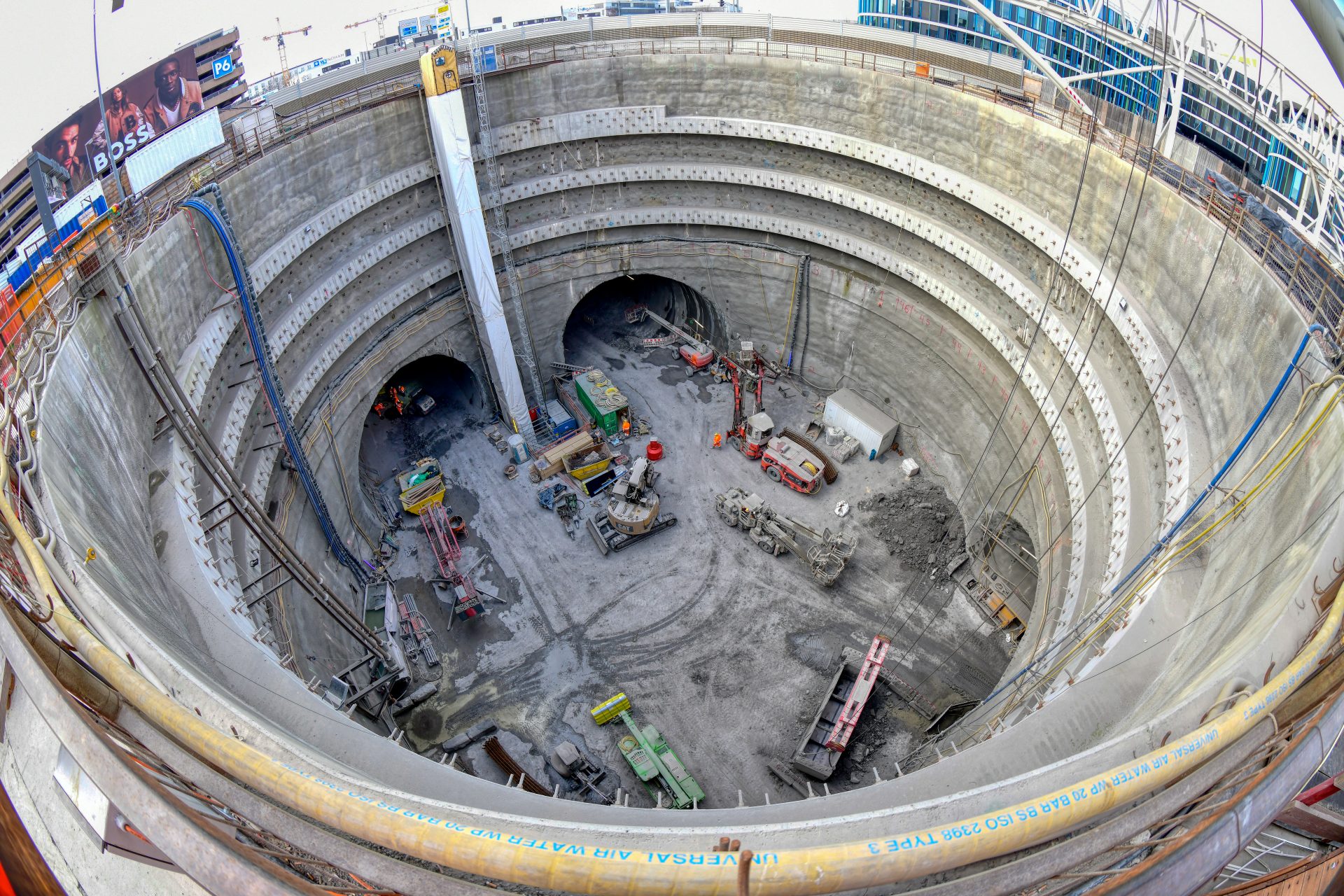 In addition to our existing construction site tours, you now have the chance to visit the Stuttgart-Ulm rail project as part of three new guided tour formats. In addition to exciting insights into the future airport station, from mid-October you can also take a look inside the Filder Tunnel.

Starting on the second weekend of October 2022, you can take a look behind the construction fence on three new construction site tours. We will introduce them to you:
Airport station: accesses
After the start of our construction site tour in the SkyOffice building at Stuttgart Airport and an introductory presentation, you will explore the various construction sites on the trade fair and airport grounds on foot. You will get a first overview of the entire section at a lofty height on the levels of the BOSCH parking garage.
Then it's off in helmet, boots and vest to the construction sites of the two later entrances to the airport station. Here you will learn everything about tunnel construction, the connection of the airport to the high-speed rail network of Deutsche Bahn and the connection of Stuttgart 21 to the new line.
Airport station: high speed road
On this tour, too, you will start in the SkyOffice at Stuttgart Airport with a general presentation before the bus takes you to the construction site tour in the vicinity of Stuttgart Airport and the Stuttgart Trade Fair Center. With four stops in between, we will bring you closer to this new traffic hub. Right in the middle of the action, you will learn all about the Filder Tunnel, the construction site of the high-speed line in the area of Stuttgart 21 as well as the tunneling under the highway near Denkendorf. The slab track is already being installed here.
Filder Tunnel
On this guided tour, you will have the opportunity to immerse yourself in the longest tunnel of the project. With a length of almost 9.5 kilometers, the Filder Tunnel connects Stuttgart's main station to the high-speed line to Ulm. You will take the subway from the SkyOffice to Schelmenwasen, where you will then explore the construction site installation area and the Filder Tunnel itself up to the first cross cut. Here you will learn all about the installation of the slab track as well as the continuation onto the high-speed line along the A8 at the airport.
Are you curious? Then click here in our store and get your ticket. You will find all further information there.
Calendar opening for all tours
From 01 October 2022, in addition to the new tours, the existing ones for the first half of 2023 are also available in our Store bookable. Choose the most exciting tour for you from nine different tours and explore the Stuttgart-Ulm rail project in a new way.