News from 27.01.2023
ITS Yoga - mobility meets agility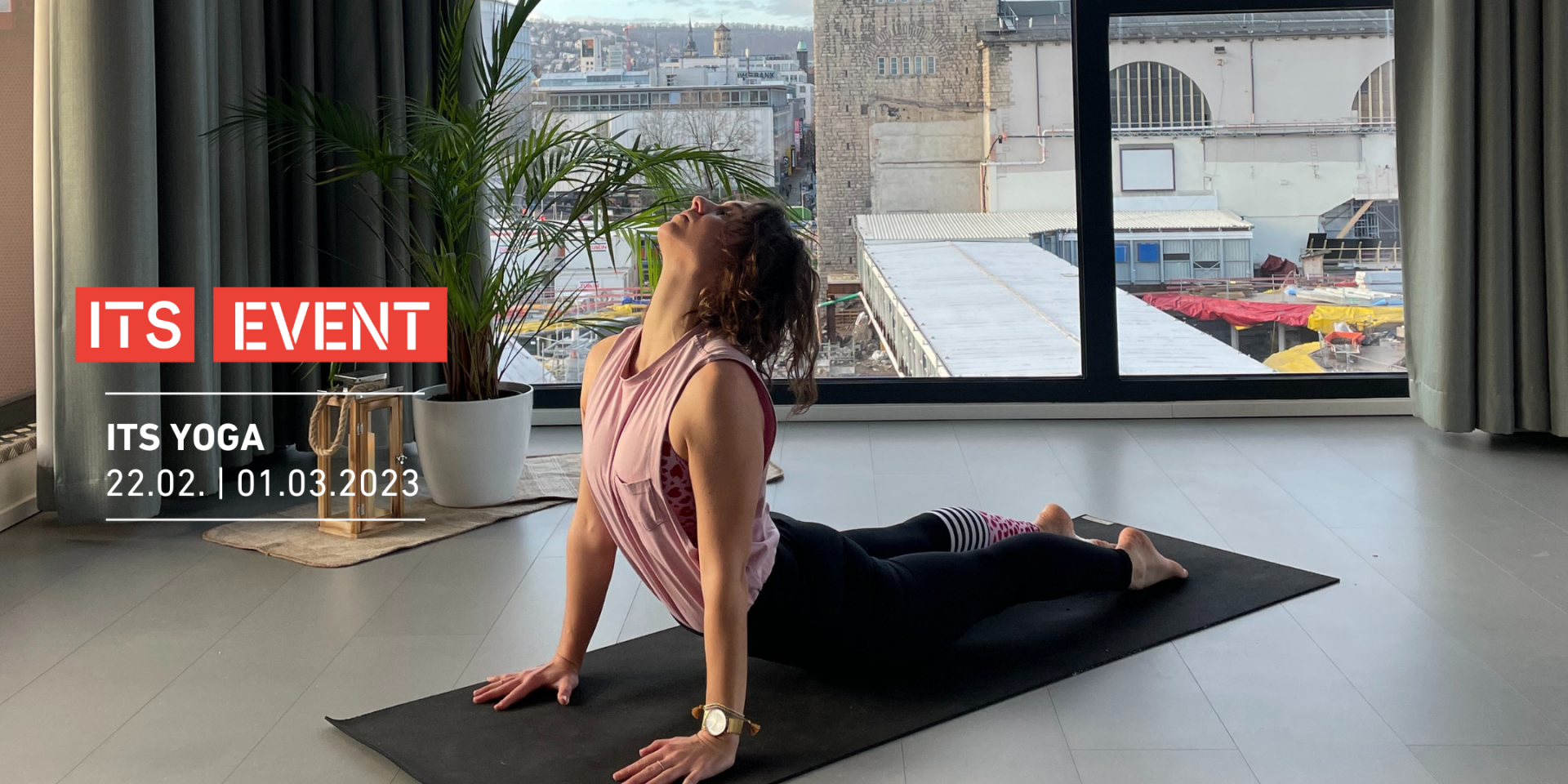 Mobility meets agility - Start the day fit with Early Bird Yoga or leave everyday stress behind with a round of evening yoga.
Together with Nathalie we therefore offer on 22.02. and 01.03. Yoga sessions at InfoTurmStuttgart.
Start the day awake and invigorated: at the Early Bird hour we practice together AsanasWe will give you the opportunity to start the day in a mindful way and with yourself. This morning yoga class is for all early risers and those who want to be. The perfect opportunity to try yoga.
In the evening we practice together in the dynamic and powerful Vinyasa Flow StyleWe mobilize the entire body and always remain in motion. Of course, short breaks to take a breath are also part of it. Is there anything better after a long day of sitting at work or at university? This class is perfect for you if you ideally already have some yoga experience.
As a bonus, after the yoga sessions there will be a small get-together with treats from Cupcakes & Bagels from Stuttgart. Your day starts with granola and bagels and as an evening snack you can look forward to bagels and cupcakes.
You have the possibility to change your clothes on site.
You want to take part? You can find tickets here!