News from 24.07.2018
Farewell InfoCenter in Ulm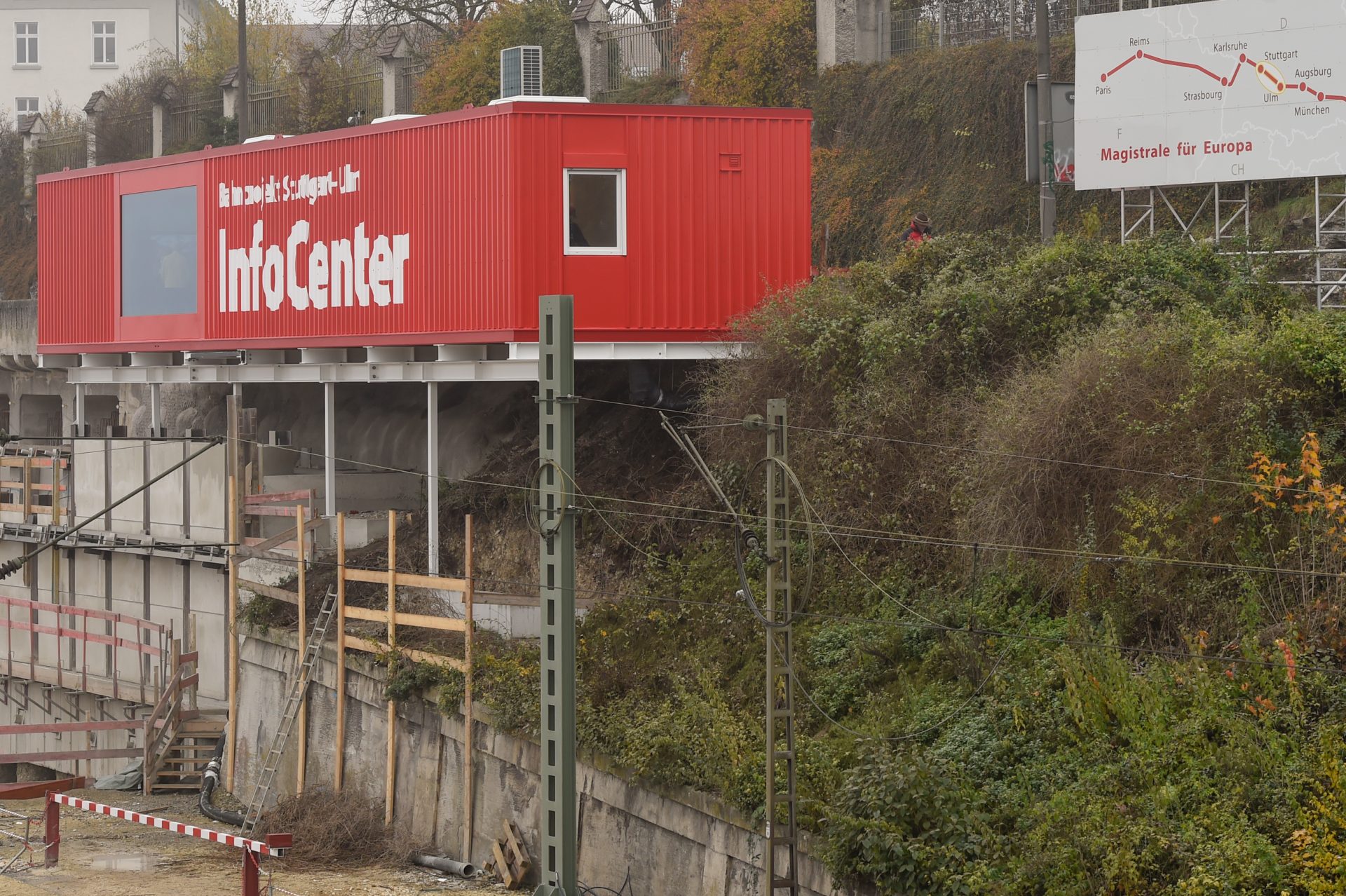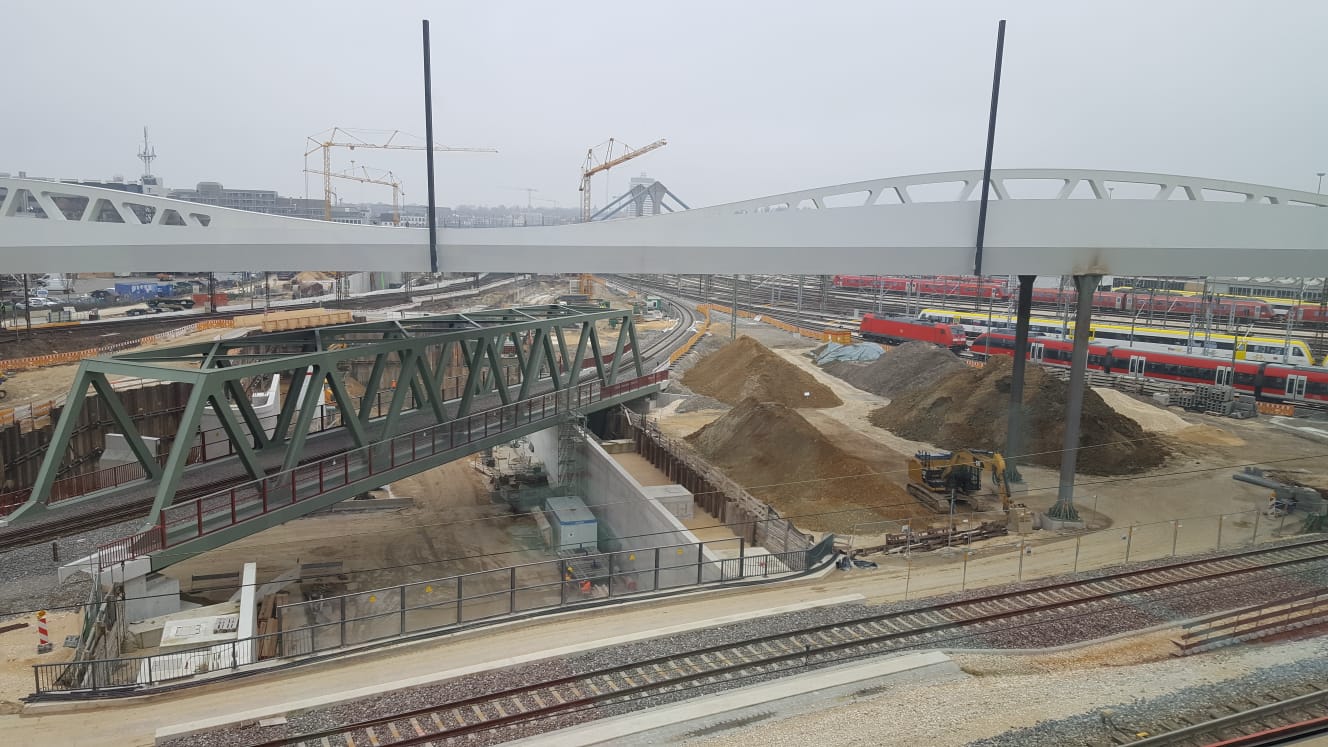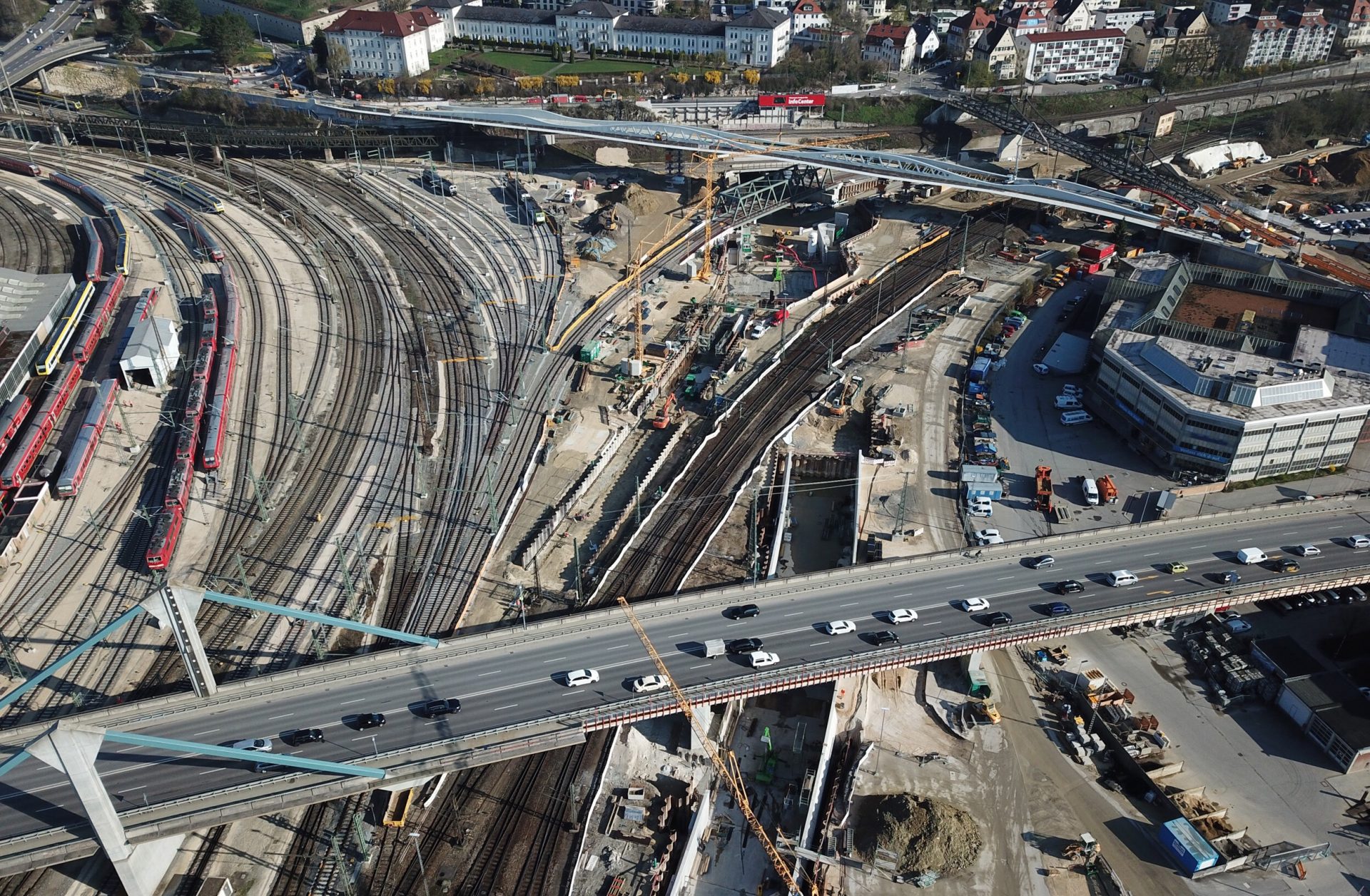 After four exciting and informative years, the doors of the InfoCenter Ulm are closing.
The decision is directly related to the end of the structural work on the Albabstieg Tunnel. Work on the embankment is now necessary there, so that the InfoCenter will have to be dismantled from August 2018.
Since 2014, the Ulm InfoCenter has been one of the official visitor facilities of the Stuttgart-Ulm Rail Project Association (Bahnprojekt Stuttgart-Ulm e.V.), alongside the Tower Forum in Stuttgart, and a fundamental part of the public relations work for what is currently one of the largest transport infrastructure projects in Europe. In addition to general project information, particular attention is paid to the construction measures on site (with a content focus on the "Albabstieg Tunnel" and "Reconstruction of Ulm Central Station").
The InfoCenter Ulm offers numerous opportunities for guests, especially from the region, to familiarize themselves personally with the project in front of their own homes. Over 16,000 visitors have made use of this since the center opened in 2014.
The InfoCenter Ulm (Kienlesbergstr. 1) will still be open for you during the usual opening hours before it closes permanently on Sunday, July 29, 2018.
Thursday 14-20h
Saturday 12-18h
Sunday 12-18h
We say thank you for the time together and the interest.
Of course, we will continue to provide information about the construction work and the rail project after the InfoCenter closes. Construction site tours of the Albabstieg Tunnel and information directly on site will be available from and at the construction site in Dornstadt.
You can find more information about our leadership offer at
www.its-projekt.de
Baustellenfuehrung@its-projekt.de
Phone: 0711 184 217 3 16