News from 29.03.2021
InfoTurmStuttgart closes from Wednesday - Digital walk to the S21 goblet supports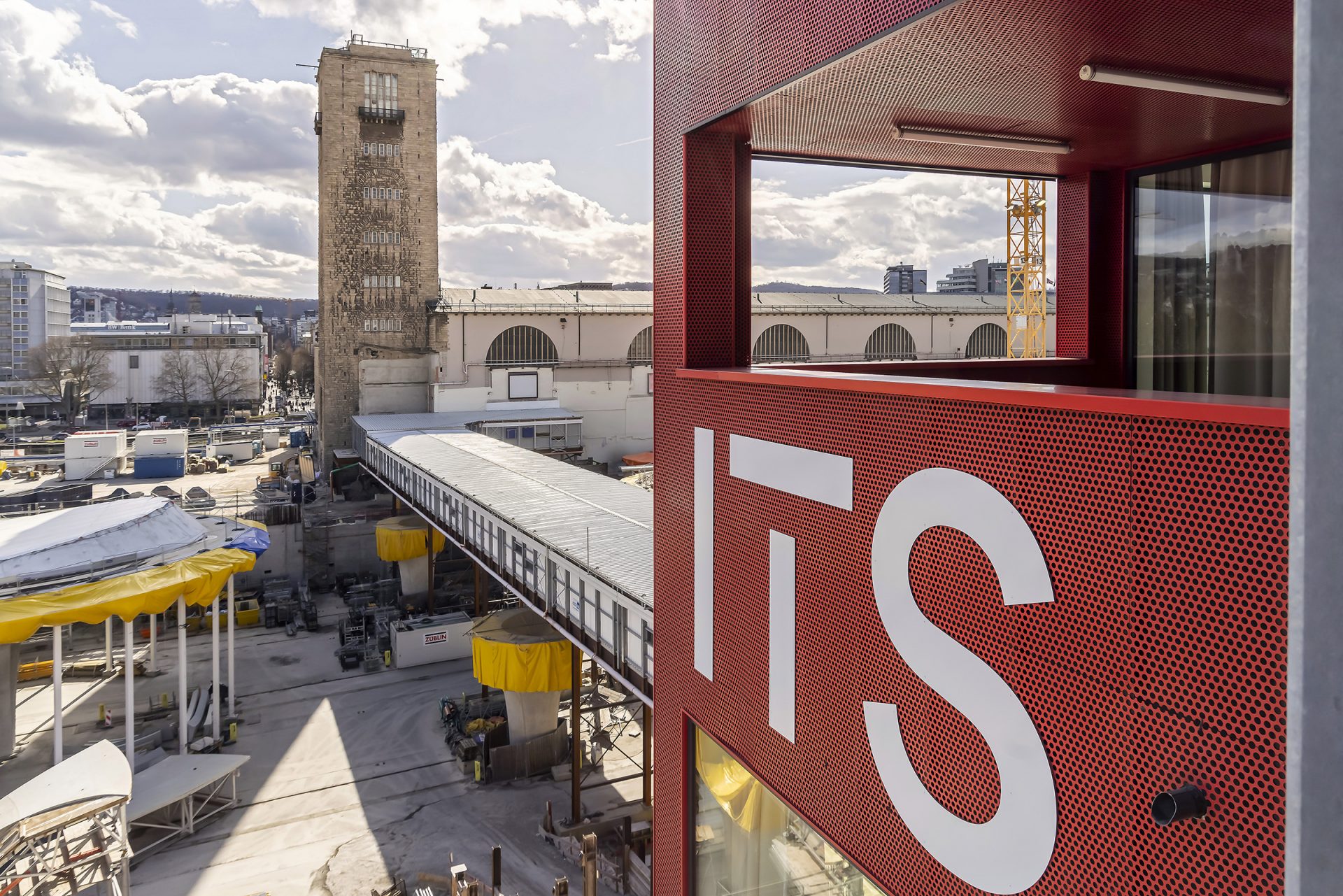 360-degree panoramic tour of the station construction site on Instagram, Facebook and the Stuttgart-Ulm rail project website whets the appetite for the next open construction site days.
Exhibition ITS closes from March 31
Due to the current spread of the coronavirus and the valid general decree of the state capital Stuttgart, the association Bahnprojekt Stuttgart-Ulm e. V. will close the InfoTurmStuttgart, the central exhibition around Stuttgart 21, from Wednesday (31.03.2021). "We would love to offer people the unique view into the construction site as well as our interactive exhibition around Stuttgart 21 for viewing," says Bernhard Bauer, chairman of the Verein Bahnprojekt Stuttgart-Ulm e. V. "Unfortunately, we all have to be patient." After just under three weeks, the exhibition will have to close again. "However, there is a digital substitute to follow the developments on the construction site - also for the omission of the open construction site days earlier this year," Bauer added.
360 degree panoramic tour of the station construction site
They are unique, they appear imposing and therefore have the makings of a new Stuttgart landmark - the 28 goblet supports that form the roof of Stuttgart's future main station. Fourteen of the three-dimensionally curved concrete shell elements are now in place; with their characteristic light eyes, they already convey the atmosphere that will be offered to passengers on the platforms in a few years' time.
Via the platforms Instagram, Facebook as well as the website of the Stuttgart-Ulm rail project, you can already digitally immerse yourself in the world of the goblet supports on a highly impressive interactive 360-degree panoramic tour. Walk in the footsteps of the construction crews, engineers and engineers who are building the new main station!
The online walk begins at the Filder Tunnel, the south end of the new main station, and ends around 900 meters further on at the north end. A detour to the Bonatzbau, which Deutsche Bahn is currently completely renovating, is included. With just a few clicks on a PC or a few taps on a smartphone, users can interactively navigate to 22 prominent points, including the station tower. Users are also provided with the most important information on the construction of the main station in short texts and films.
The virtual walk across the approximately 900-meter-long site thus becomes a personal day at the construction site - and whets the appetite for a visit to the real goblet supports on the real open construction site days that InfoTurmStuttgart (ITS) always organizes shortly after the turn of the year and that had to be cancelled in 2021 due to the Corona pandemic.
The interactive 360-degree panoramic tour - also an appetizer for the post-pandemic period - is available at the following links:
facebook.com/infoturmstuttgart
instagram.com/infoturmstuttgart