News from 18.04.2022
Stuttgart 21: 2022 construction site open days end with great approval - 59,000 visitors impressed by station and distinctive chalice supports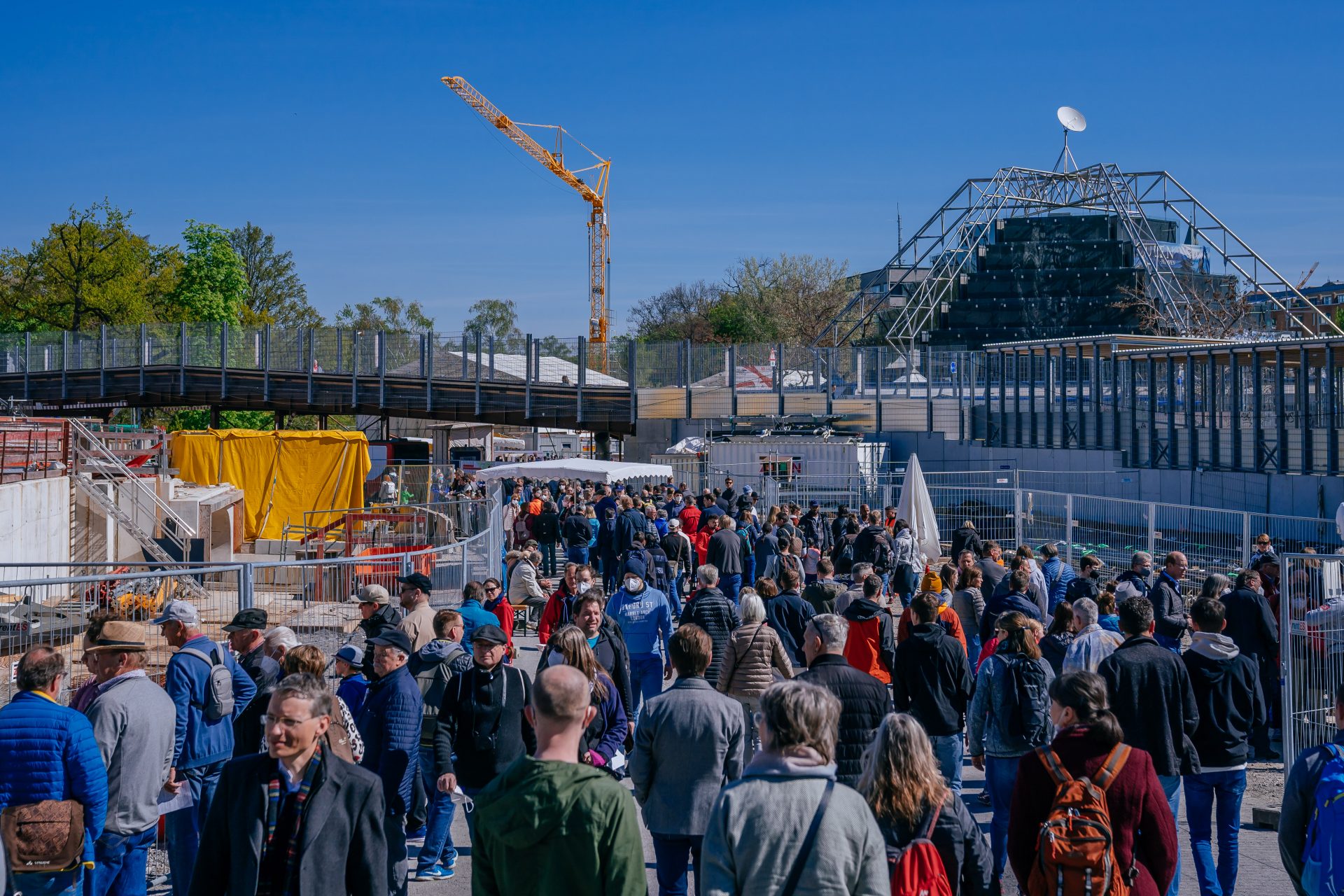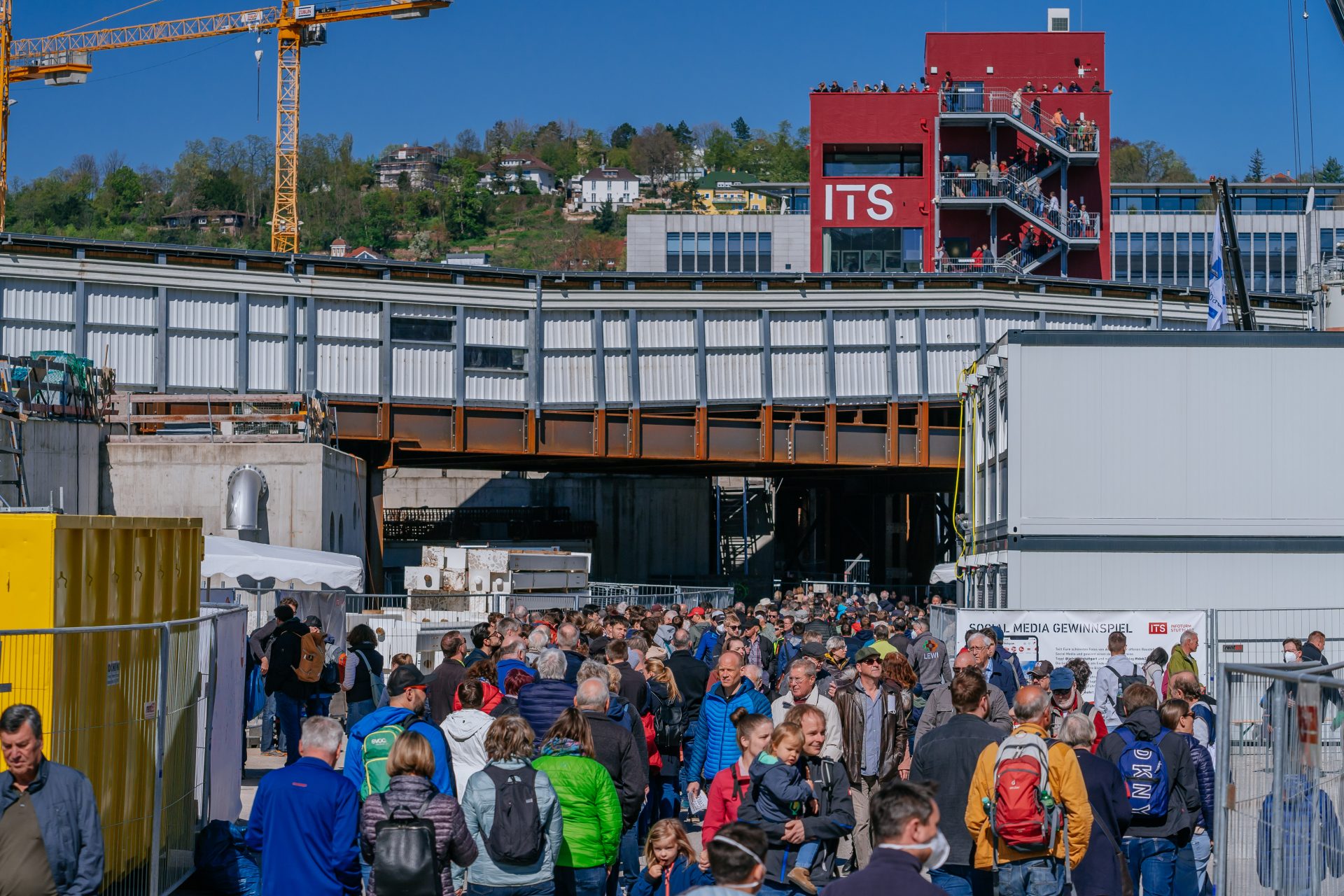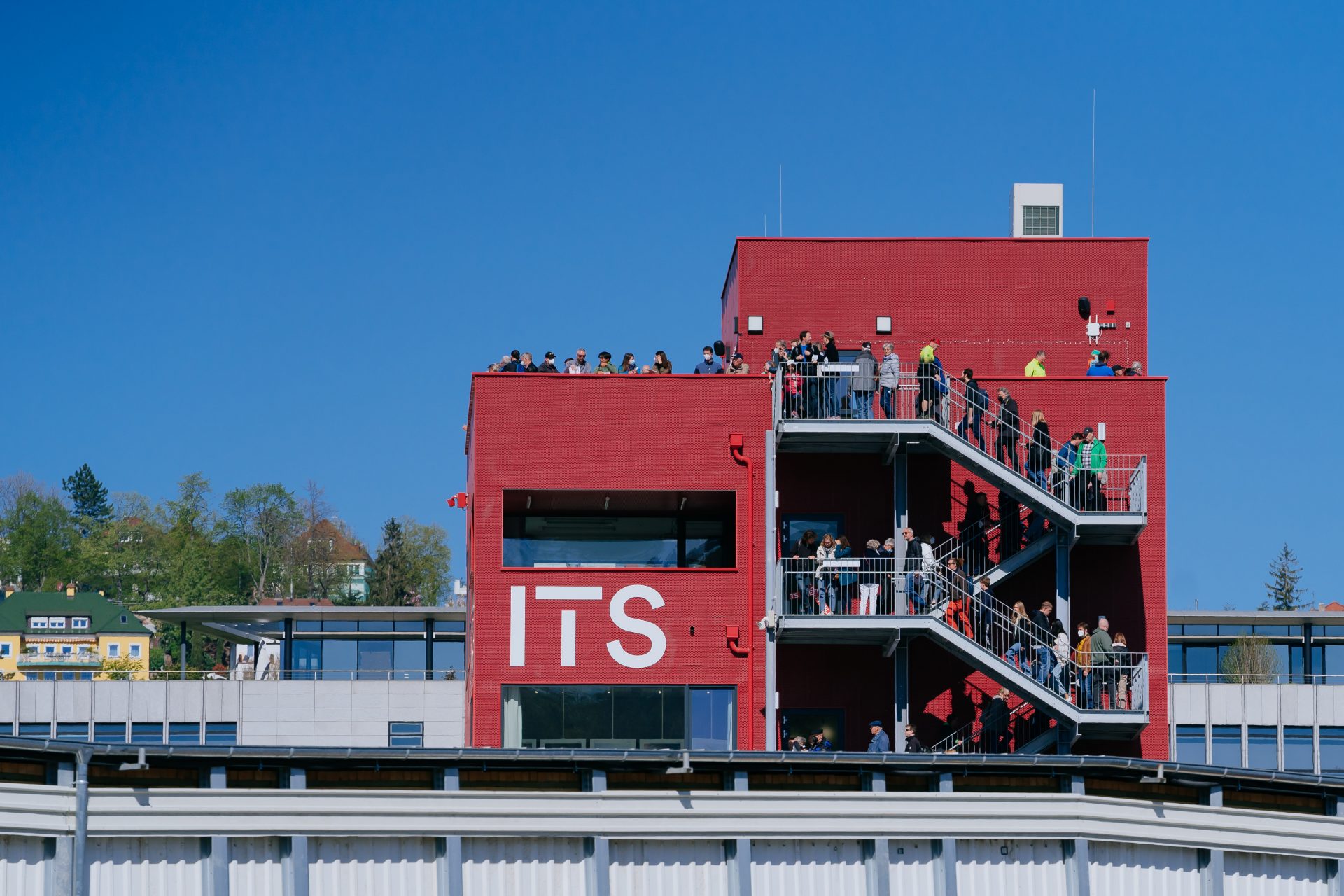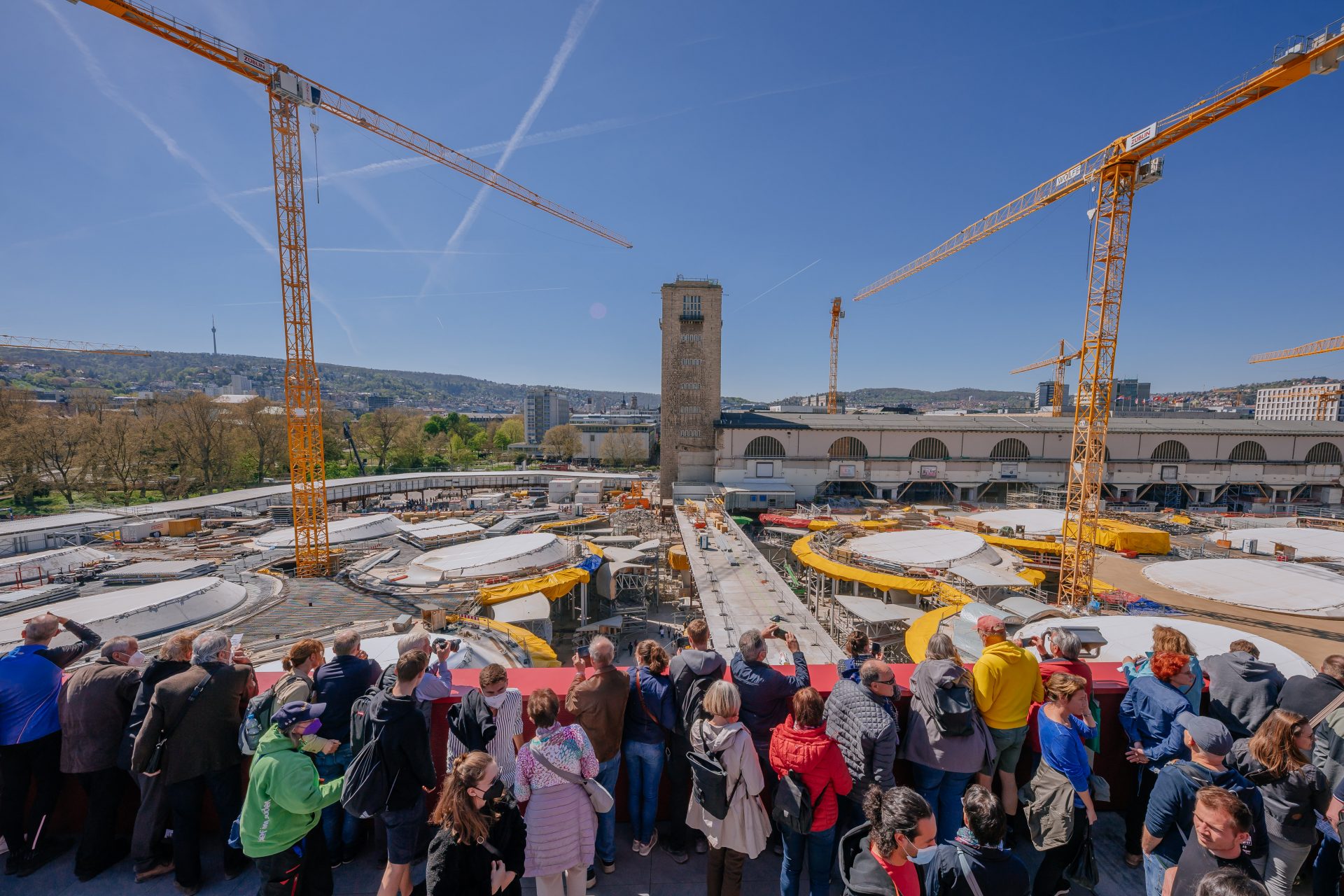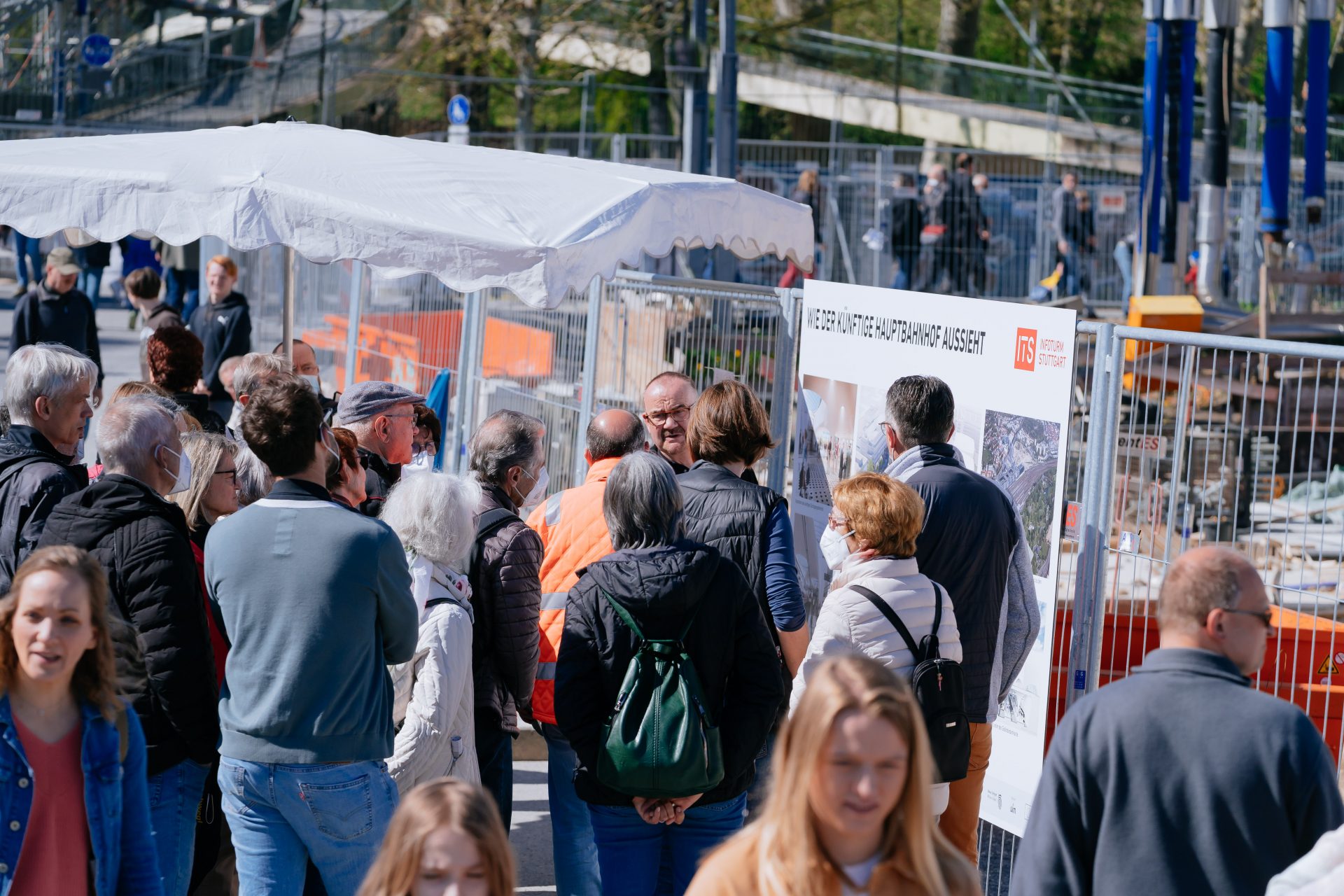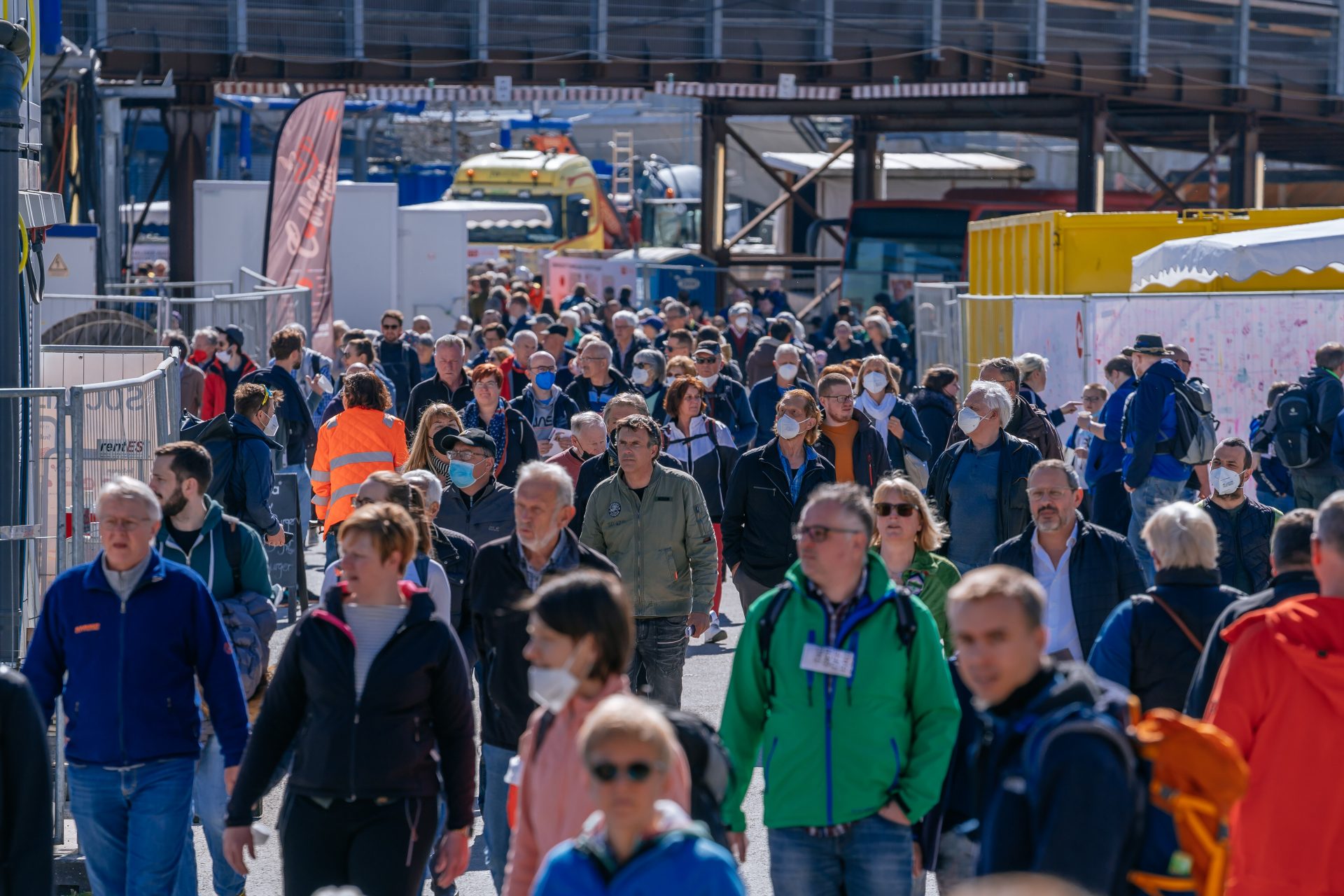 Bernhard Bauer: "We were overwhelmed by people's huge interest and enthusiasm for the new through station. Most are looking forward to the completion and commissioning of the station."
From Holy Saturday, April 16 to Easter Monday, April 18, 2022, from 10 a.m. to 5 p.m. each day, the Stuttgart-Ulm rail project association invited visitors to the open construction site days around Stuttgart Central Station. Over the three days, more than 59,000 people came and obtained information directly on site. "The construction site captivated and excited people," said a visibly overwhelmed Bernhard Bauer, chairman of the Stuttgart-Ulm rail project association. "The rush and the enthusiasm of the people made us forget all the efforts made in advance for these special days." And further: "The concept of direct viewing and exchange with the experts is a successful way that creates transparency and thus more trust. Therefore, my heartfelt thanks go to the experts and my team, who together made this event possible. This extra shift was worth it."
At around 20 information and action booths, visitors were able to discuss their questions with around 100 experts at eye level. The information booths of the partner projects, such as the Verband Region Stuttgart and Stuttgart Rosenstein, as well as the booth on the Stuttgart Digital Node, were also well attended. However, the undisputed highlight of the event for the guests was the walk across the future platforms and under the hall roof. "This was the first time people were able to get an idea of the extraordinary architecture and the striking goblet supports of the new station. Everyone who has seen it is thrilled by it," says Bauer, summing up impressions from conversations with visitors. "In times of fake news, people now like to get information directly and on site. Then they can form their own opinion. The reality on the construction site and the facts in the ITS impressively underline that a necessary and remarkable project is being built here that the people of Stuttgart, but also the people of Baden-Württemberg, will still be proud of."
The daily figures of the event in detail:
04/16/2022: approx. 15,000
04/17/2022: approx. 18,000
04/18/2022: approx. 26,000
Visitor numbers from previous years over all three days:
2016: 30.000
2017: 25.000
2018: 40.000
2019: 35.000
2020: 64.000
2021: Cancelled due to pandemic
2022: 59,000 (total from all three days)