News from 16.08.2021
Current - Art and urban space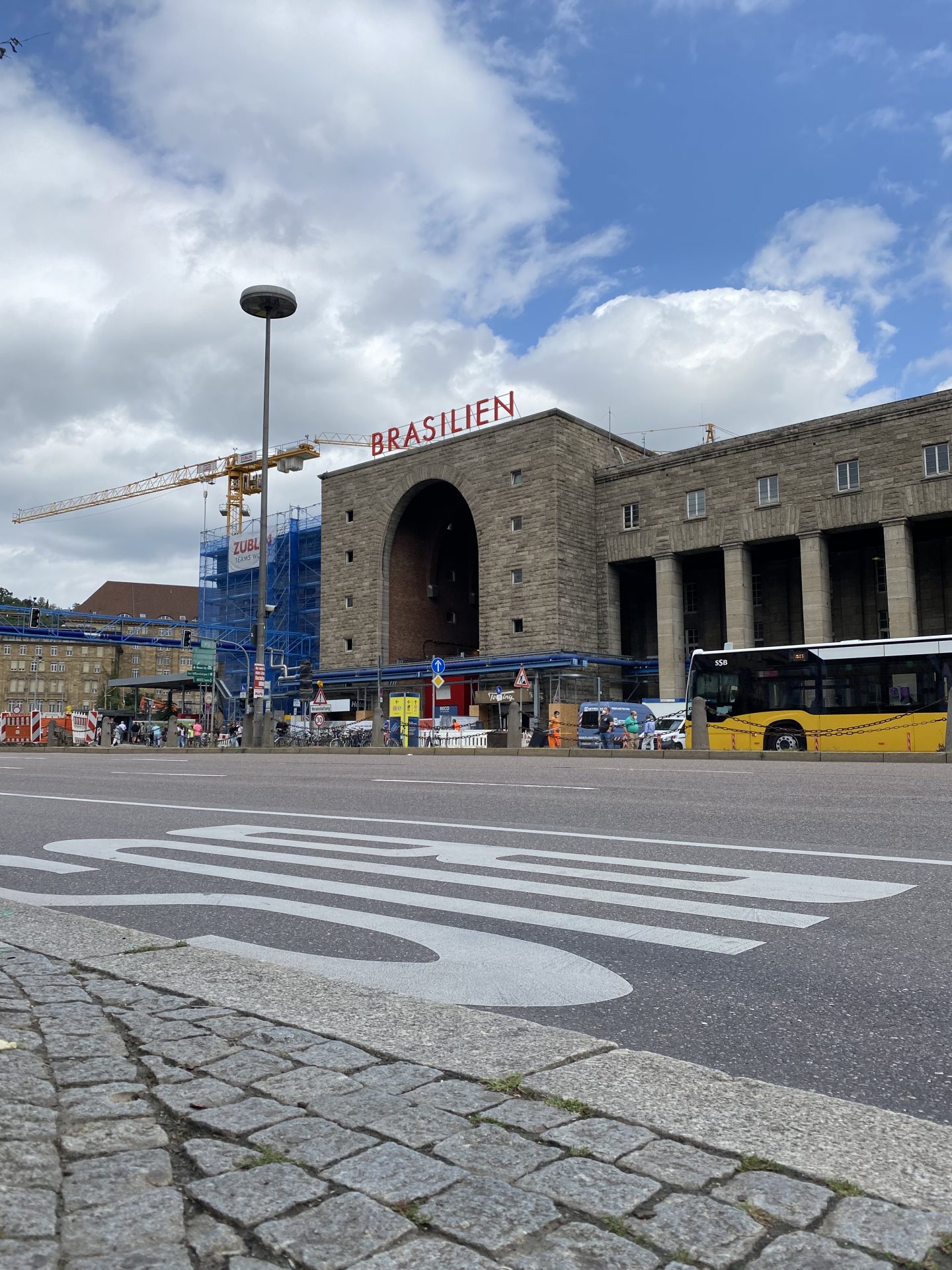 An artistic intervention at the construction site Stuttgart 21 from 9-19.09.2021
As a cooperation partner of the art festival Current - Kunst und urbaner Raum, the artist group OSO-9, of the State Academy of Fine Arts, works in the area of the construction site of the future Stuttgart Central Station.
OSO-9 searches for porous locations in the urban area. Stuttgart 21 is still permeable. The unfinished, monumental goblet supports, tunnels and paths between the masses of material and the many workers on the construction site become the exhibition space for the sculptures, performances, photographs, video and sound installations developed especially for this location.
Visitors are allowed to enter the construction site within the framework of SPECIAL - ART - GUIDES.
The tours will take place on the following days:
Sunday 12.09.2021, 10 am and 2 pm
Sunday 19.09.2021, 10 am and 2 pm
Duration of the tour: 3 hours
Cost: 5 €
Meeting place: Platform 16 of Stuttgart Central Station - Entrance ITS
Registration for the tours:
baustellenfuehrung@its-projekt.de
T: +49 711 184217-16
Condition of Participation:
- Visitors must be at least 14 years old
- Have a minimum level of mobility (No walkers, e.g. Nordic walking poles allowed on site).
- The wearing of long leg clothing is mandatory.
For more information: www.current-stuttgart.de / www.oso-9-kunst.com