News from 07.12.2022
One line, two celebrations - commissioning ceremonies in Merklingen and Ulm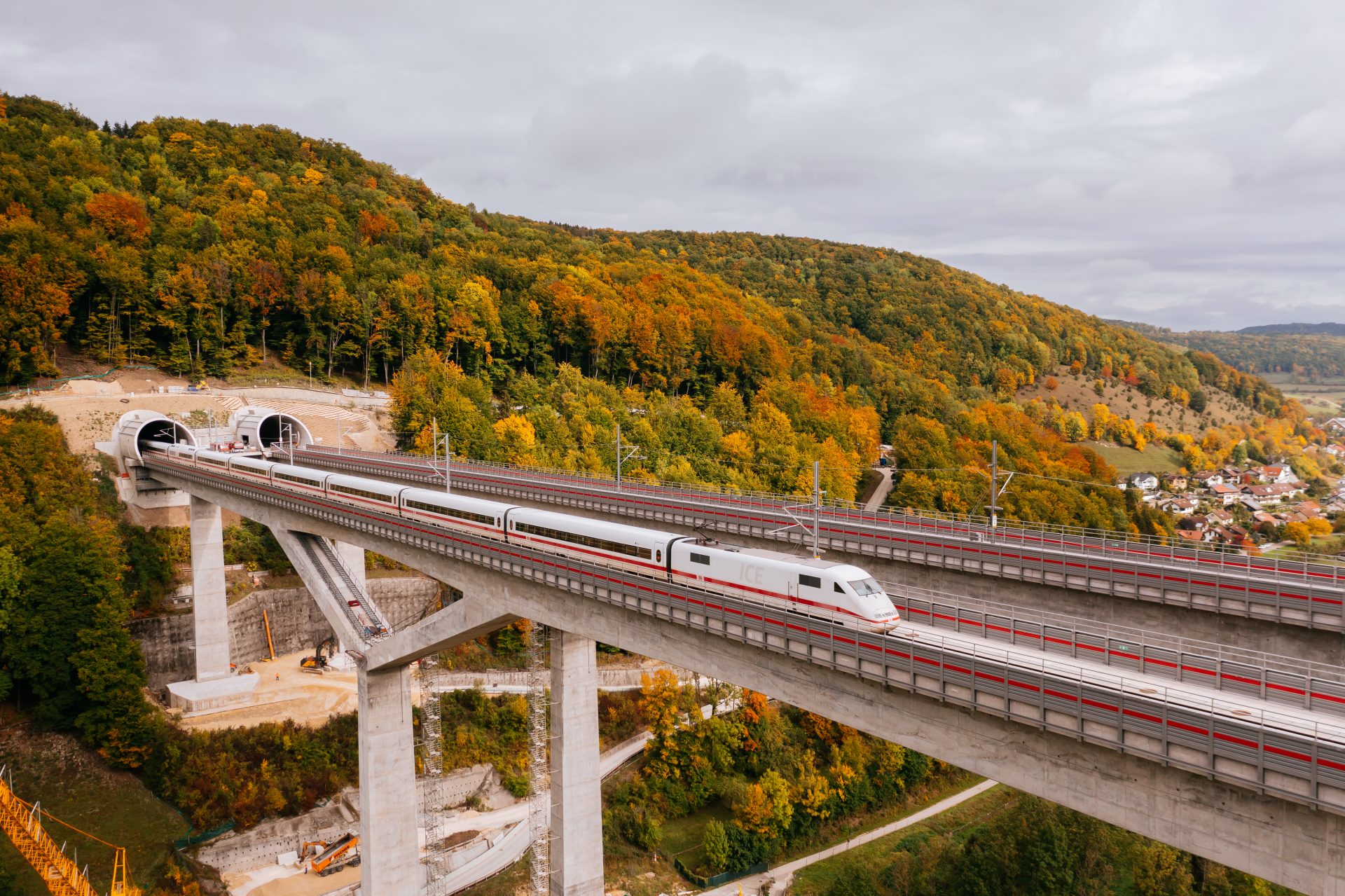 On December 11, 2022, the new line between Wendlingen and Ulm will go into operation. This commissioning will also connect the new Merklingen station to the rail network. These milestones will be celebrated in Merklingen and Ulm starting on 09.12.
Ulm: Celebrated on Friday 09 and Saturday 10 December 2022, in the period from 11 till 18 o'clock on the new station square.
There will be a varied program with musical interludes, raffles and exciting discussions with the project managers. You can find more information about the Bürgerfest on the Website of the city of Ulm.
Merklingen: Celebrated by the 09. until 11.12.2022 directly at the new station in heated tents.
On the festival weekend, the town of Merklingen offers a wide variety of program items. On all three days there will be culinary delights. A special highlight on Saturday is the Radio 7 party night. More information about the inauguration of the station can be found on the website of the Swabian Alb Region Association.