News from 10.04.2023
Stuttgart 21: Record visitor numbers in the seventh year of the "Construction Site Open Days" event | a good 90,000 visitors over all three days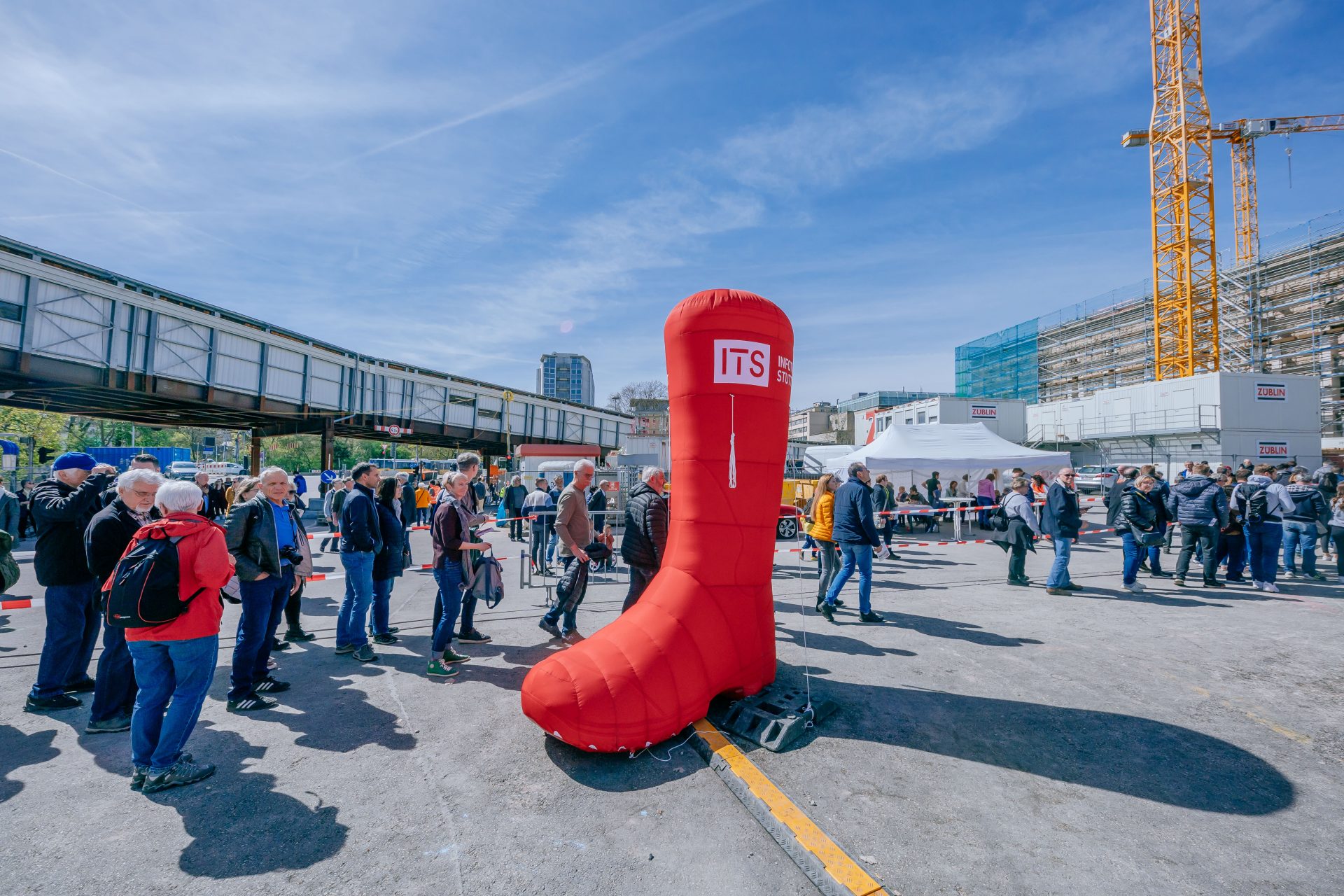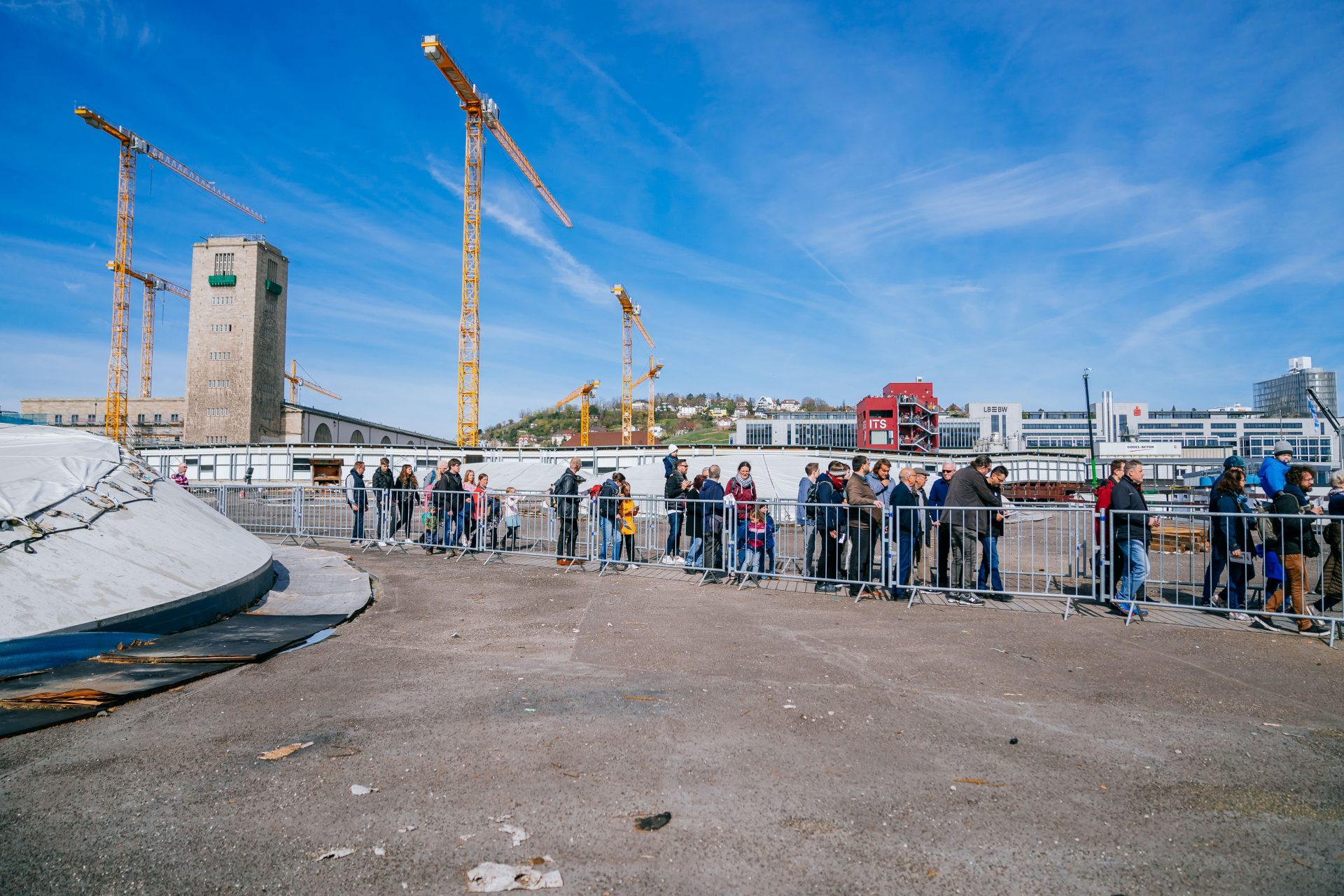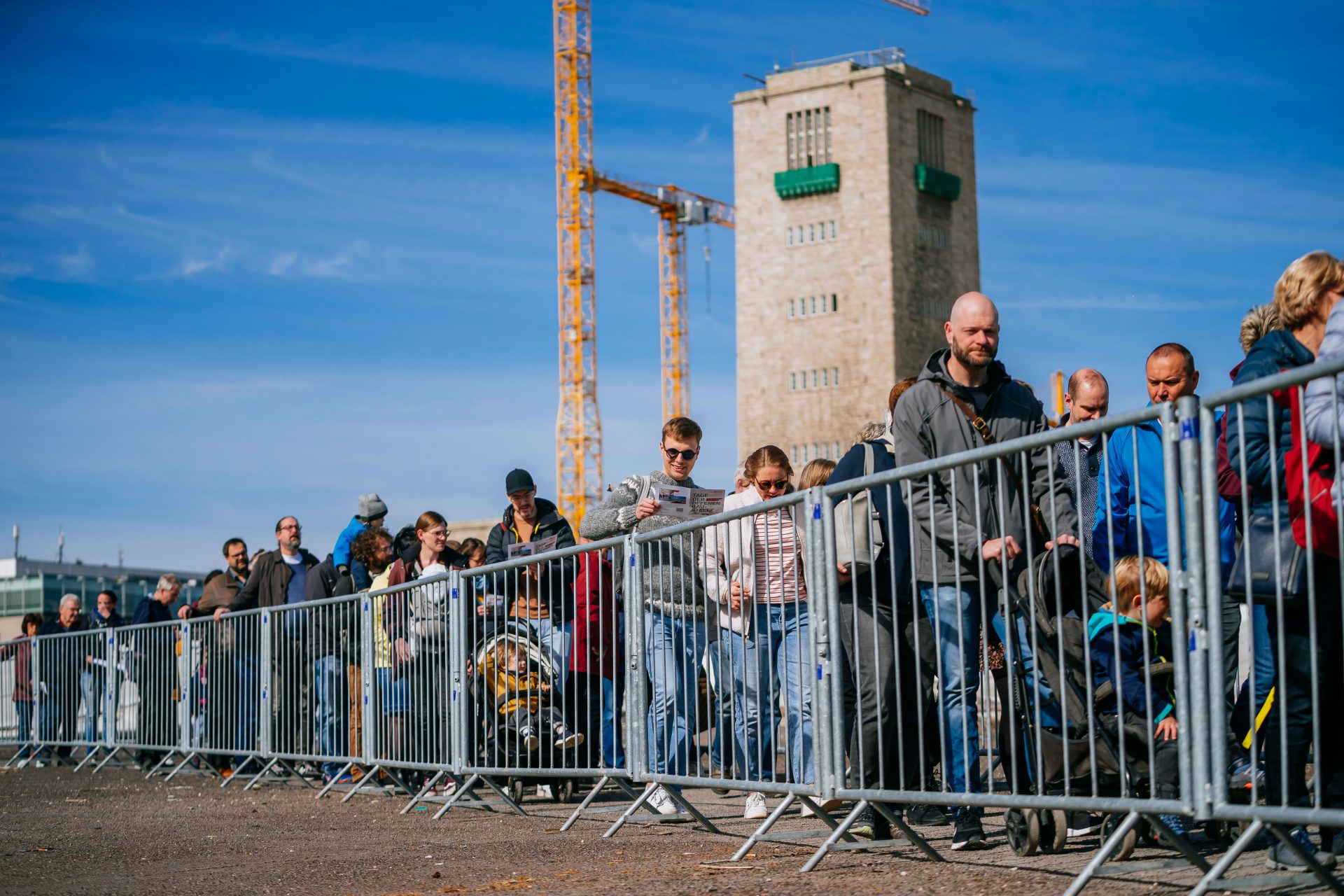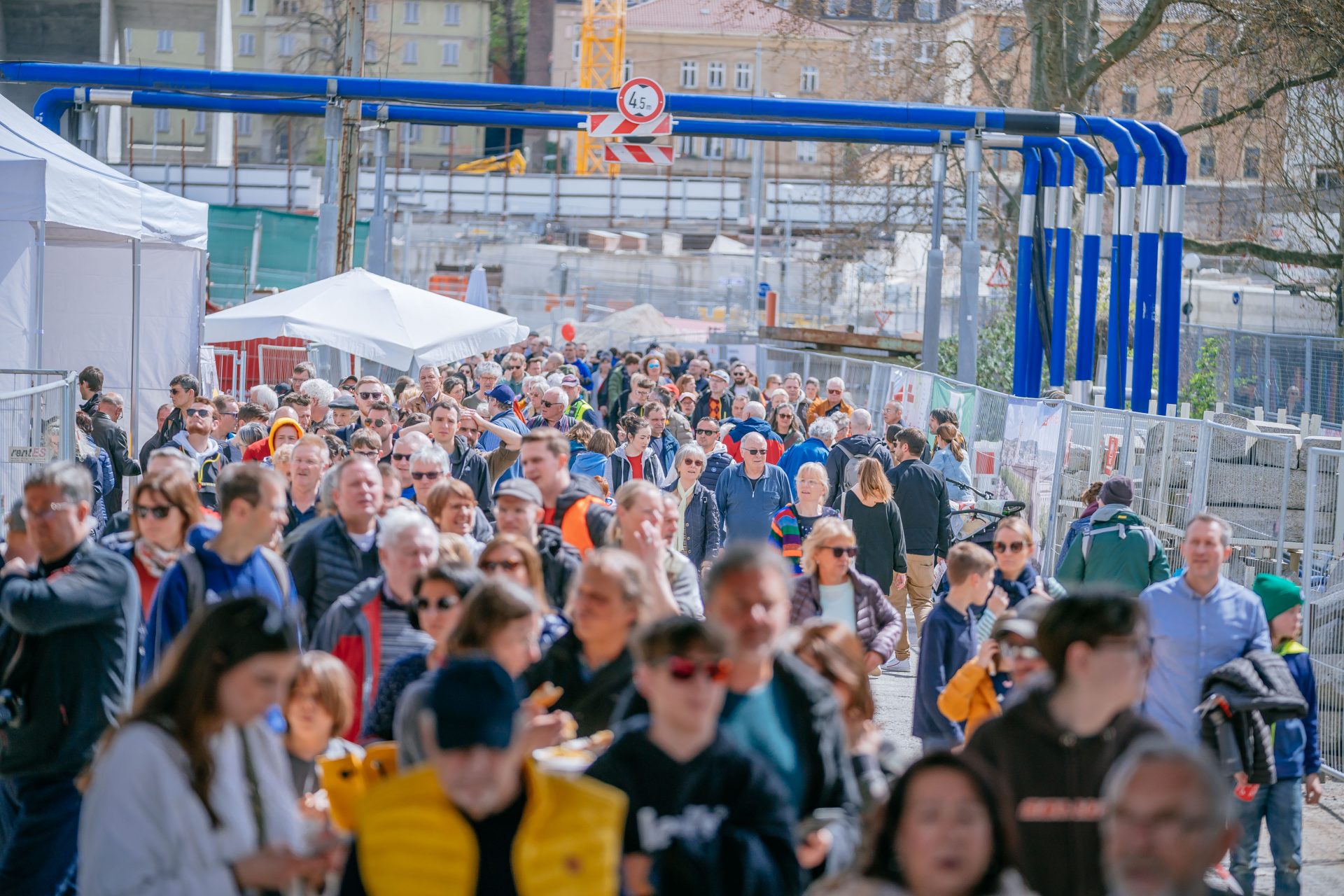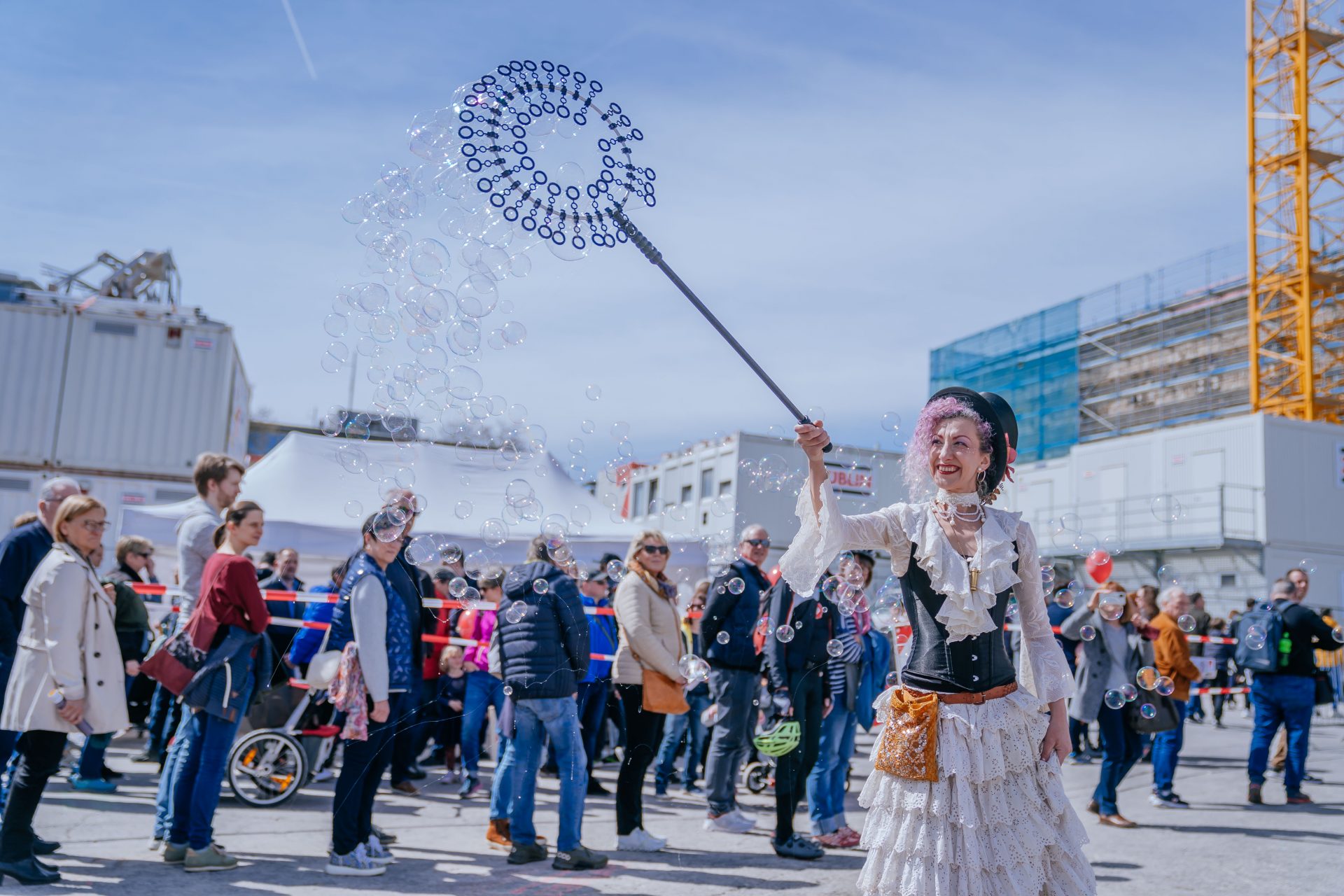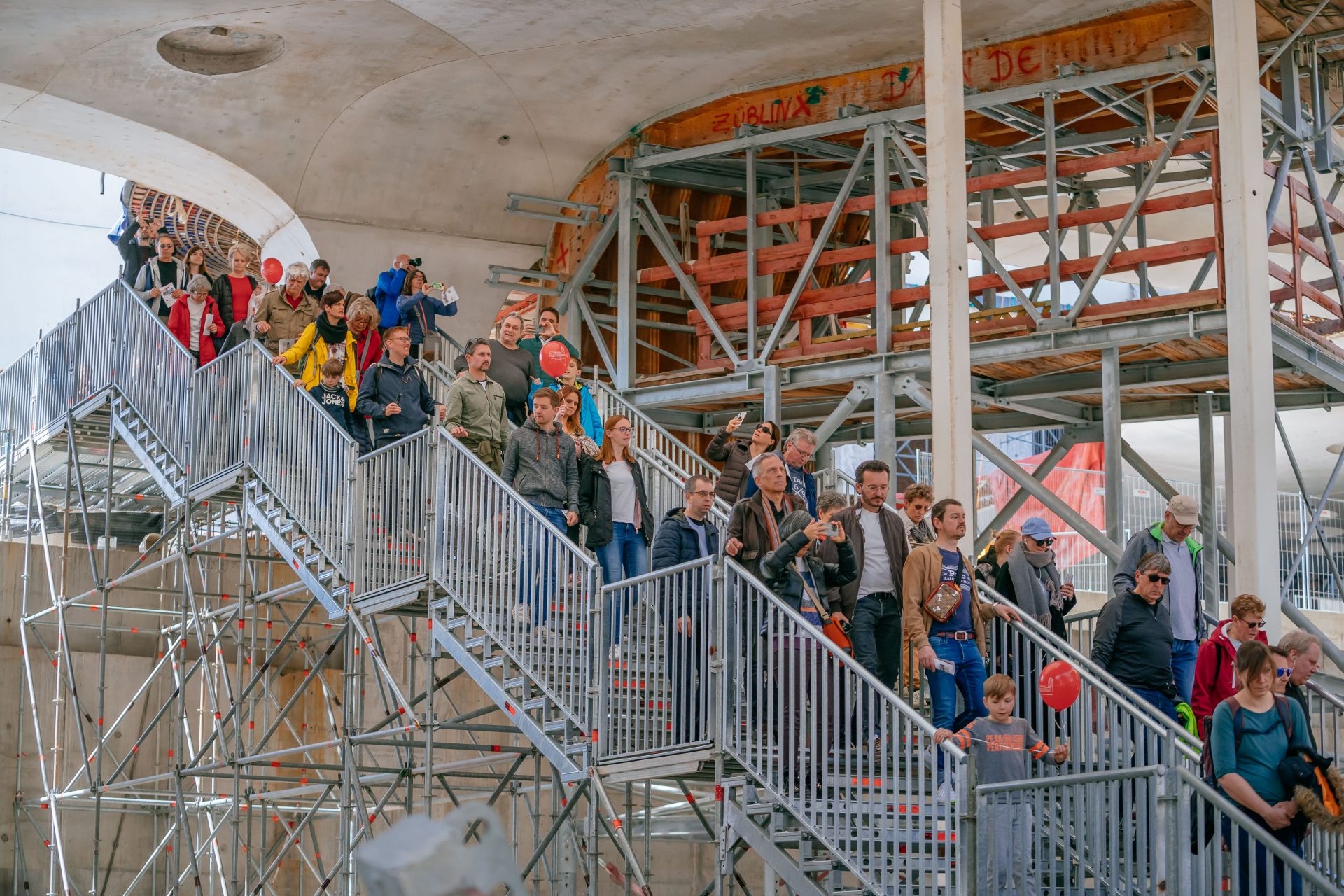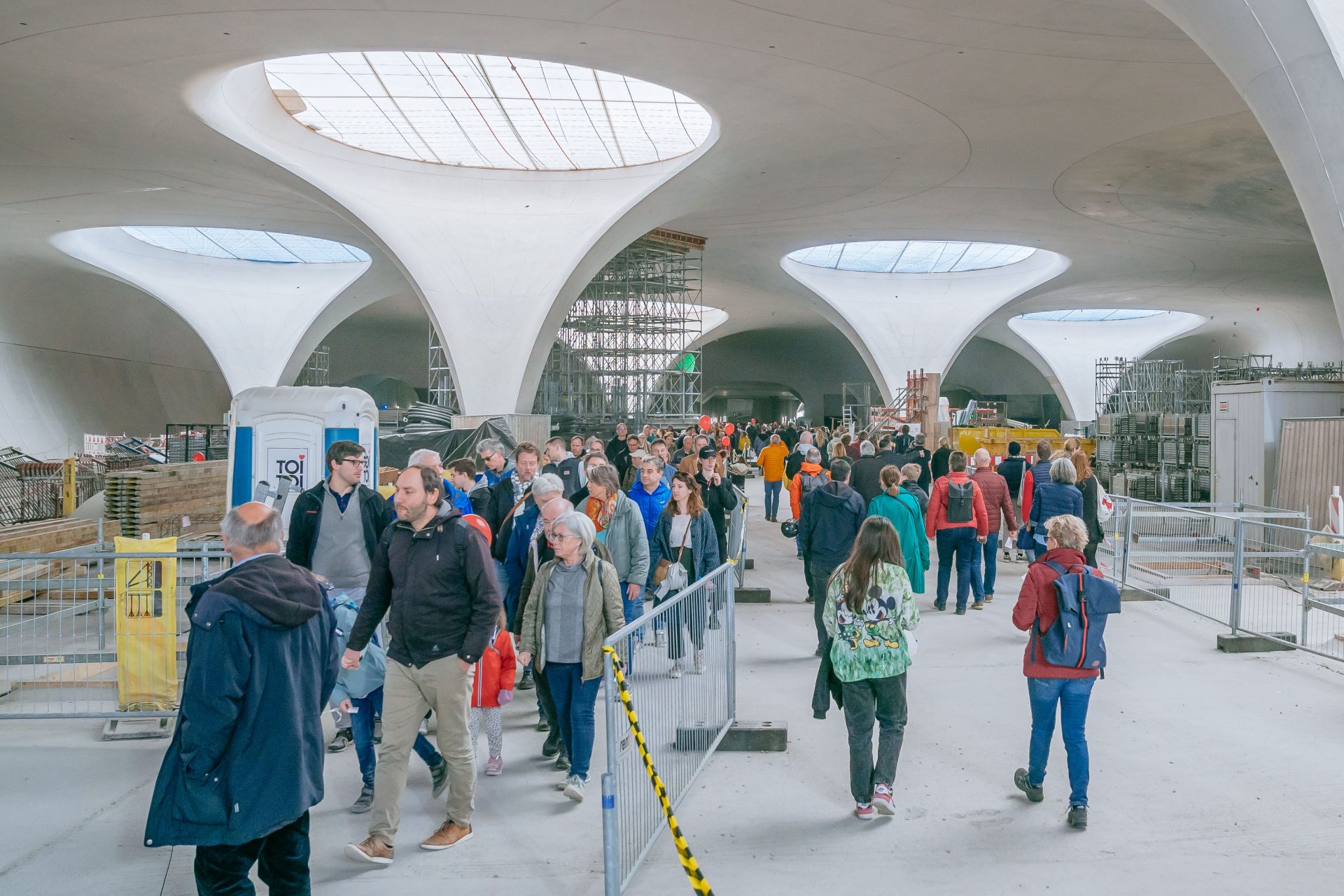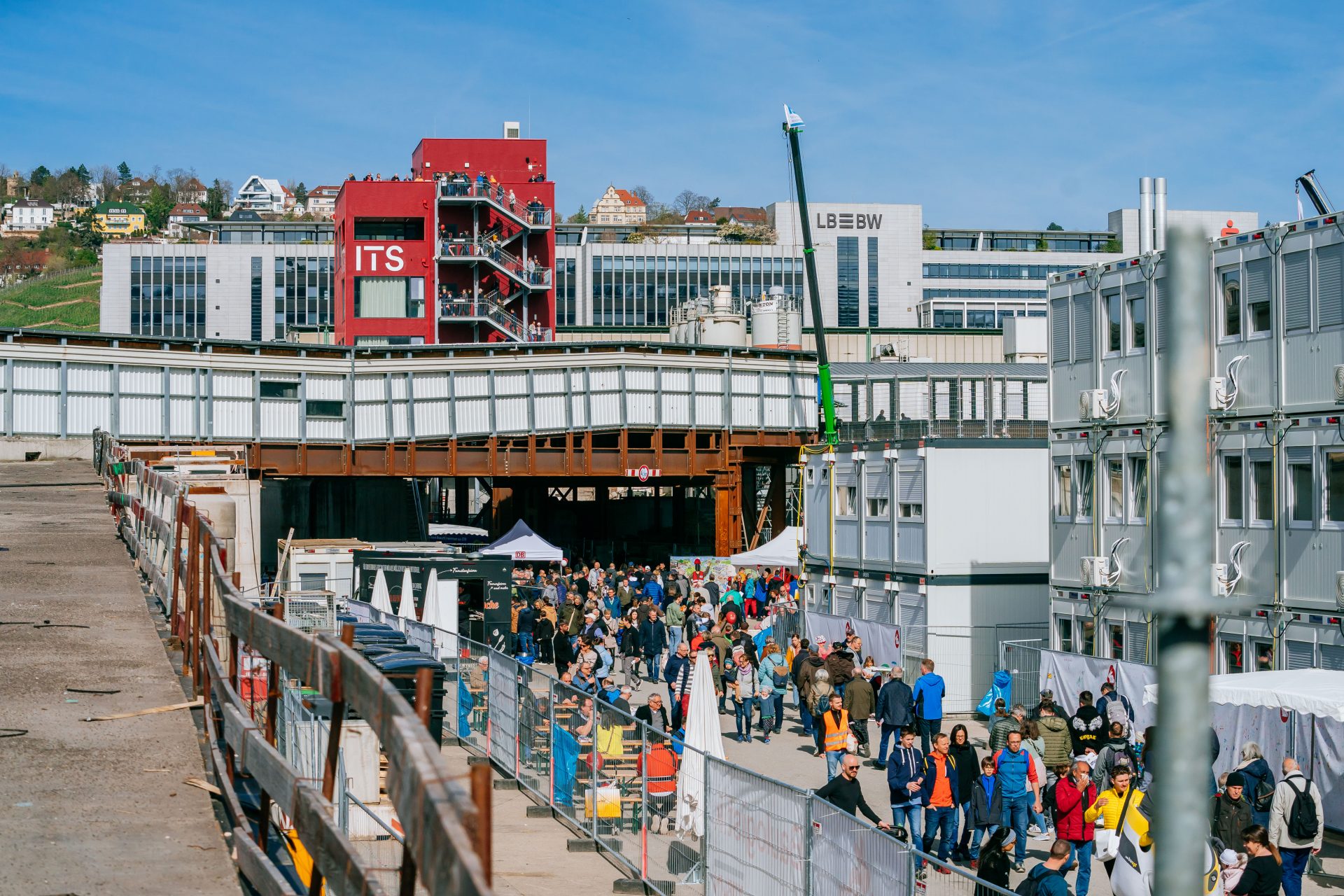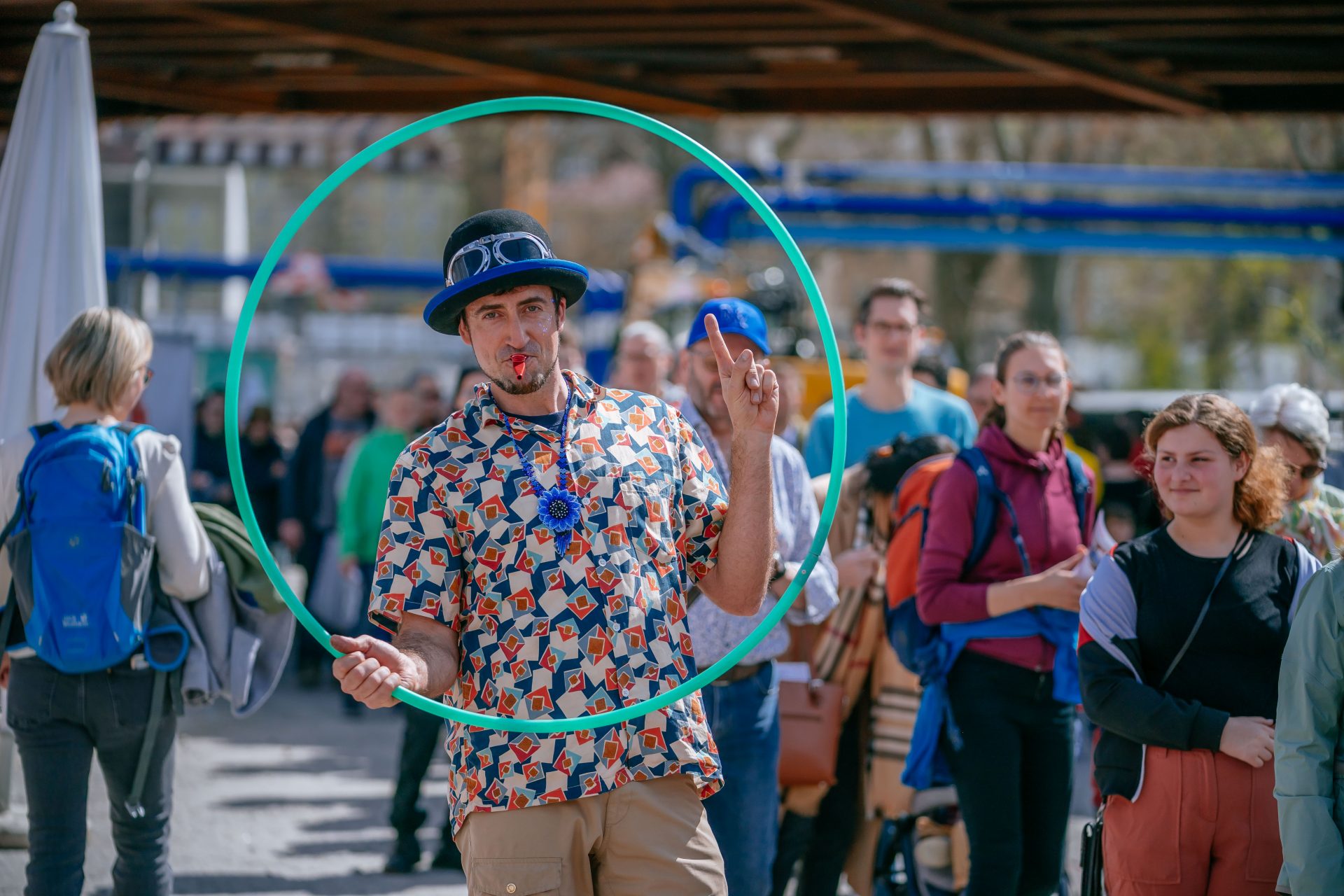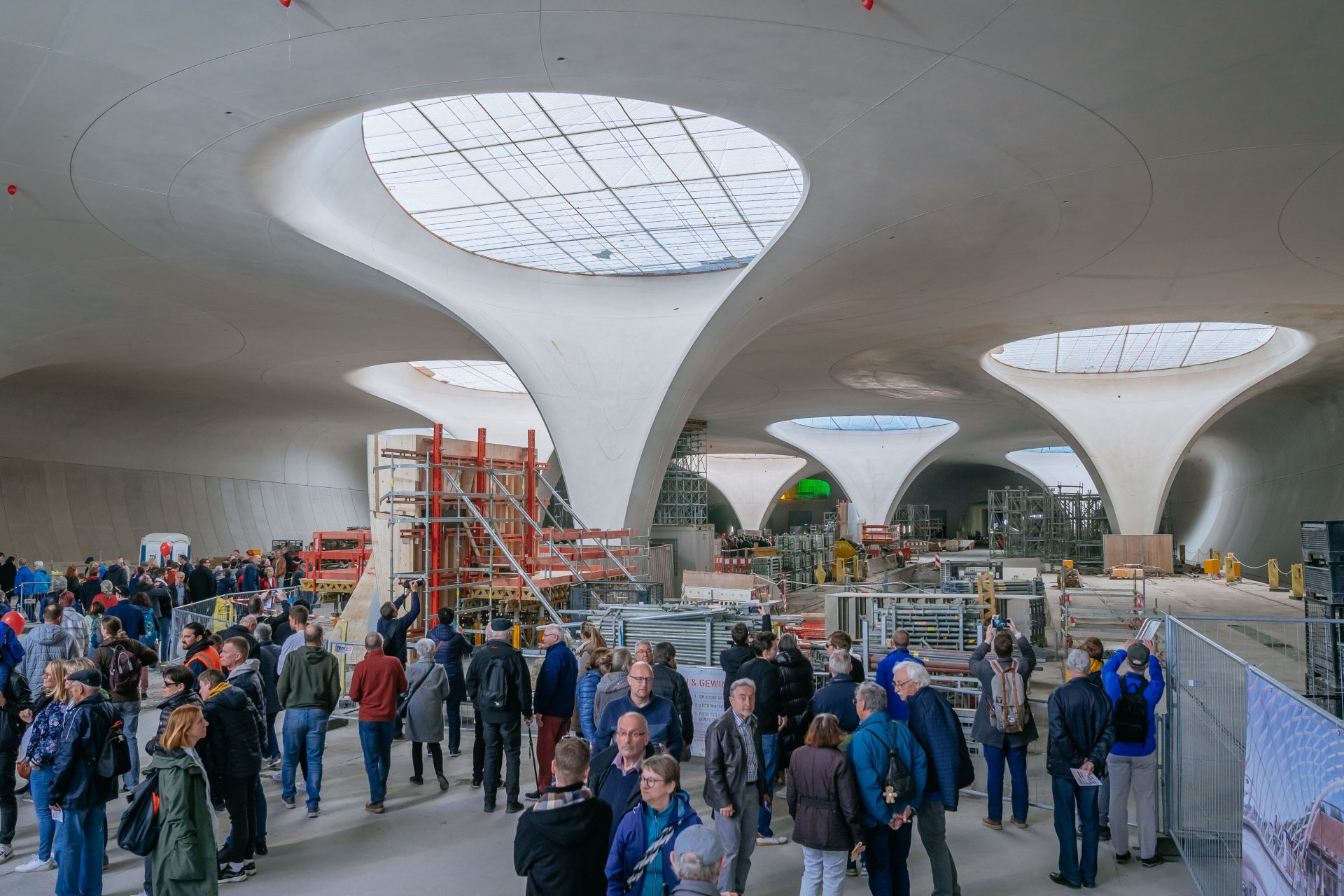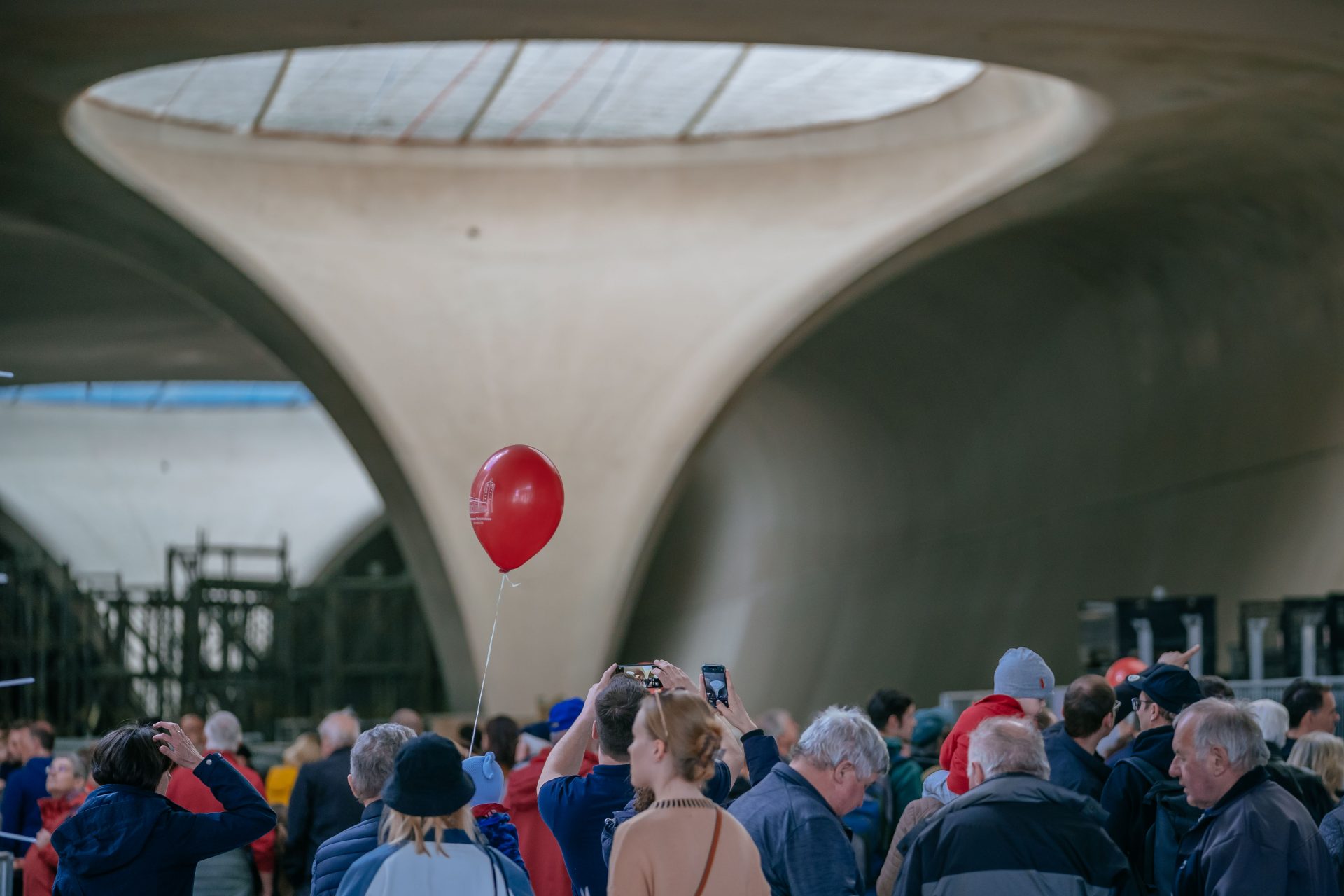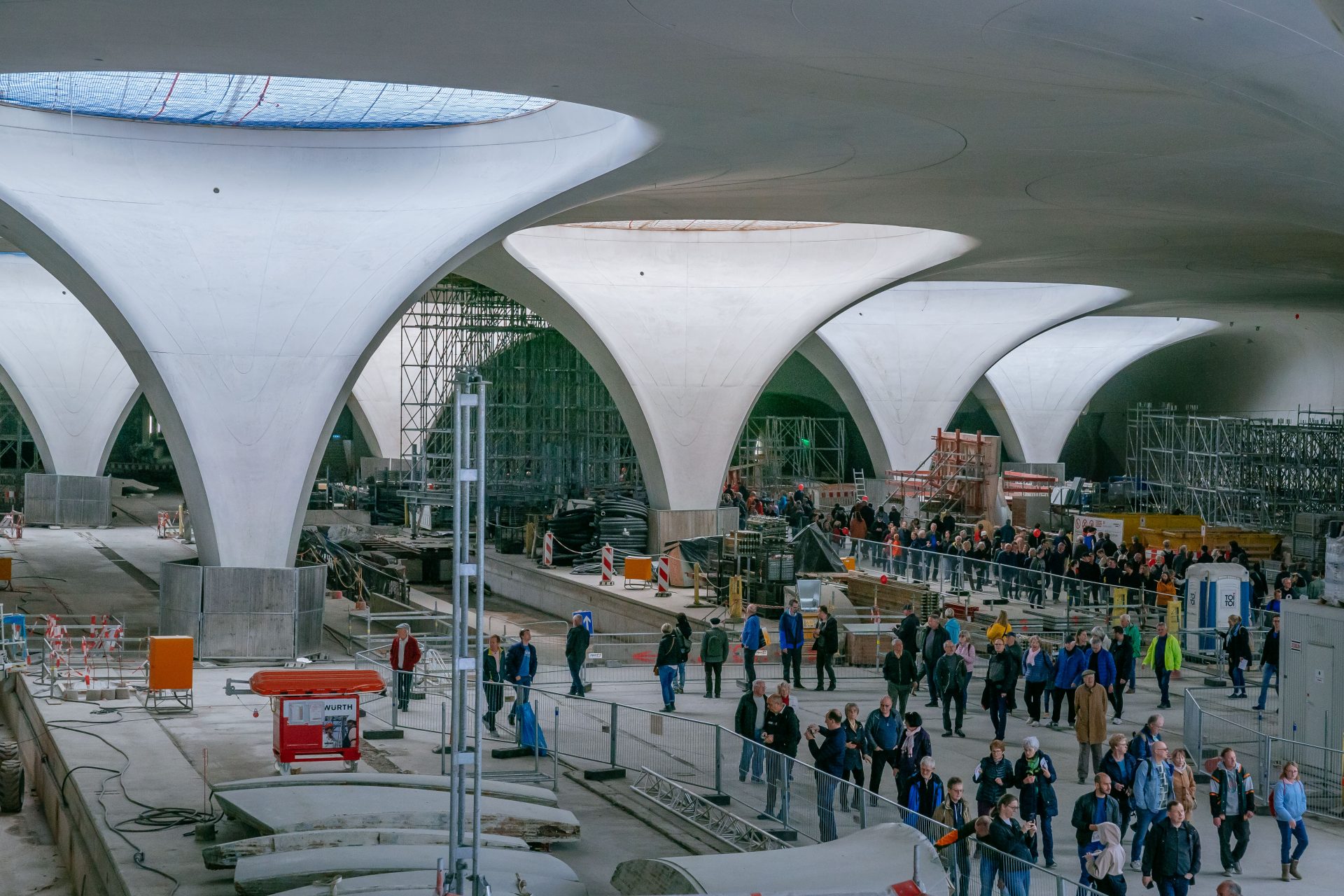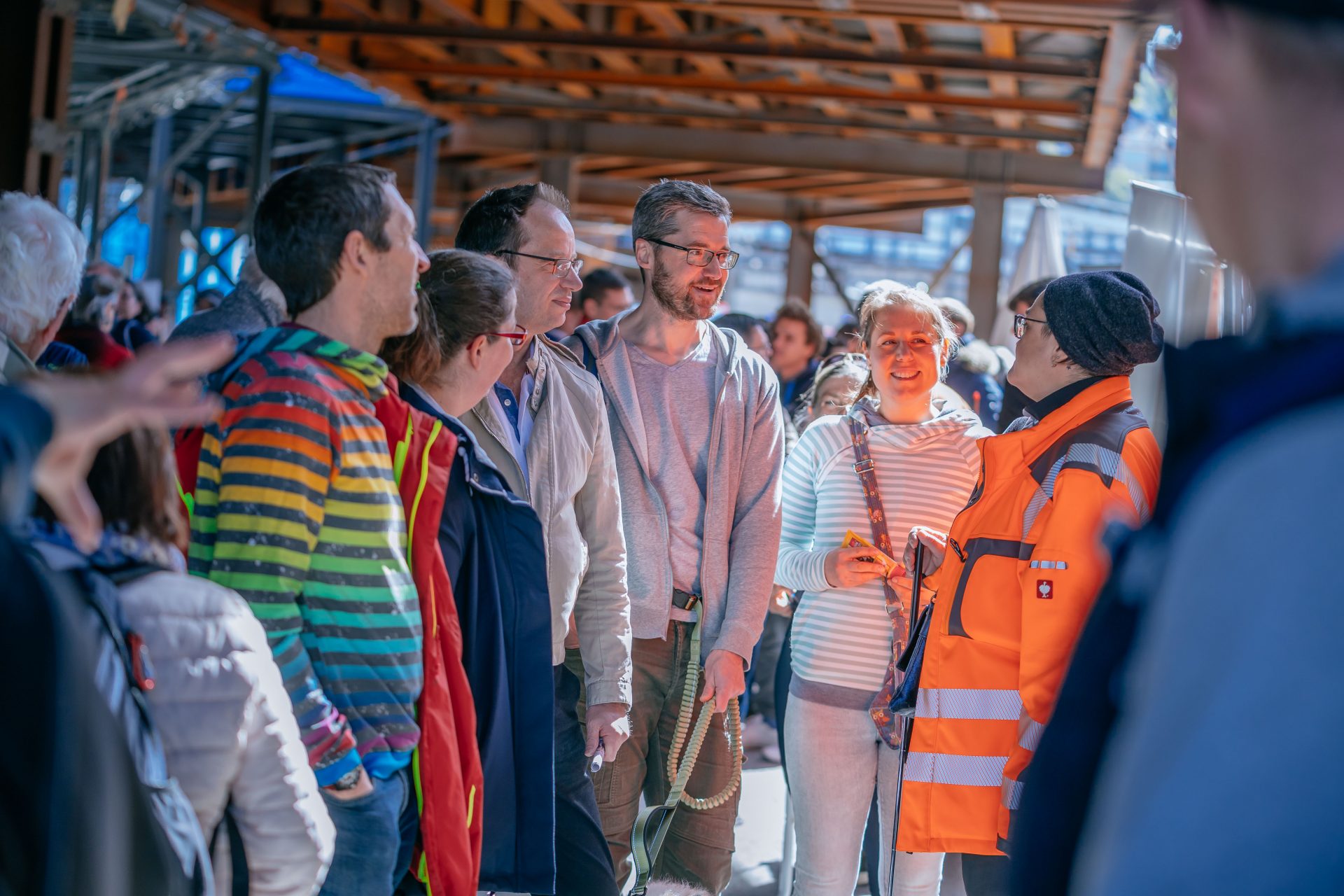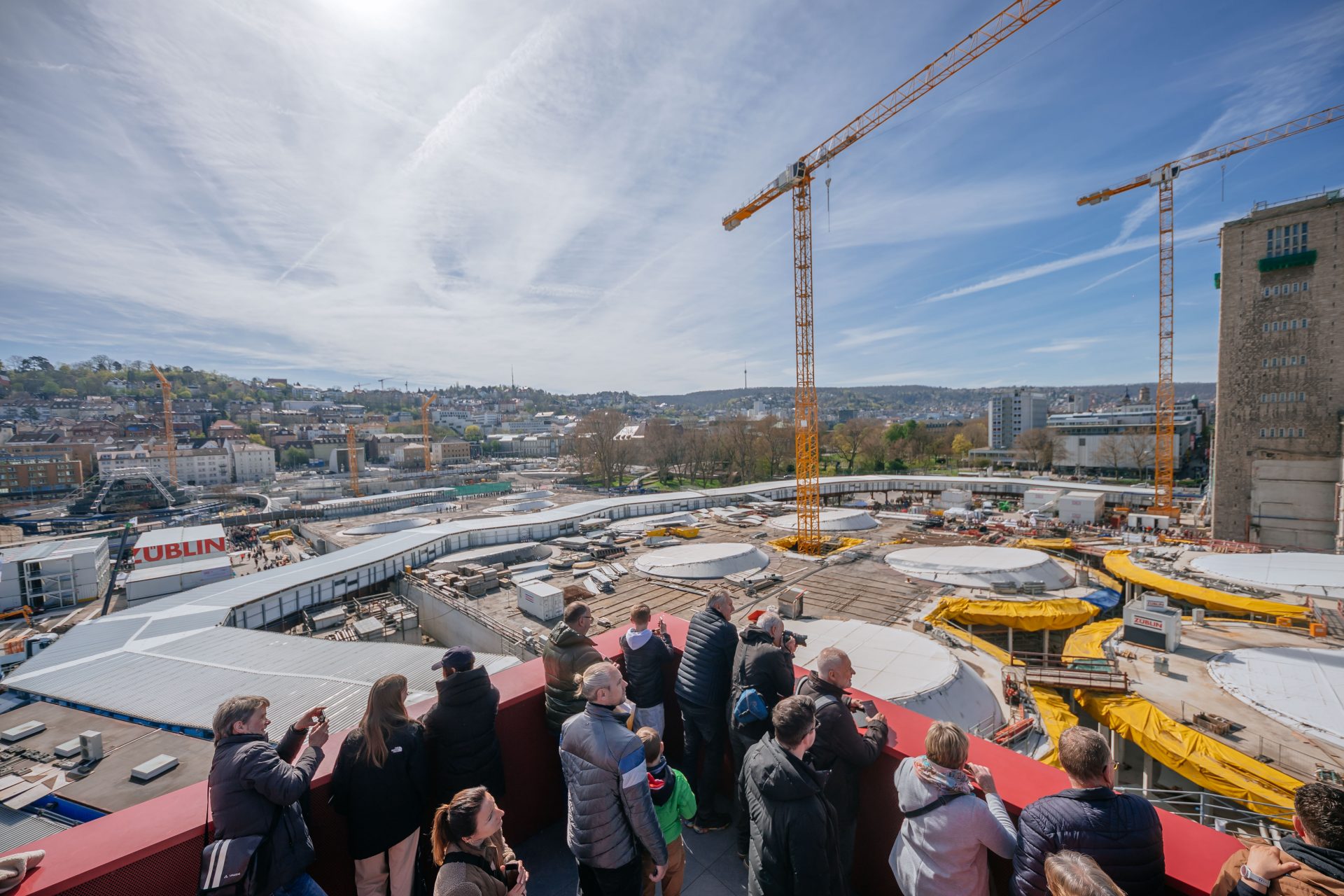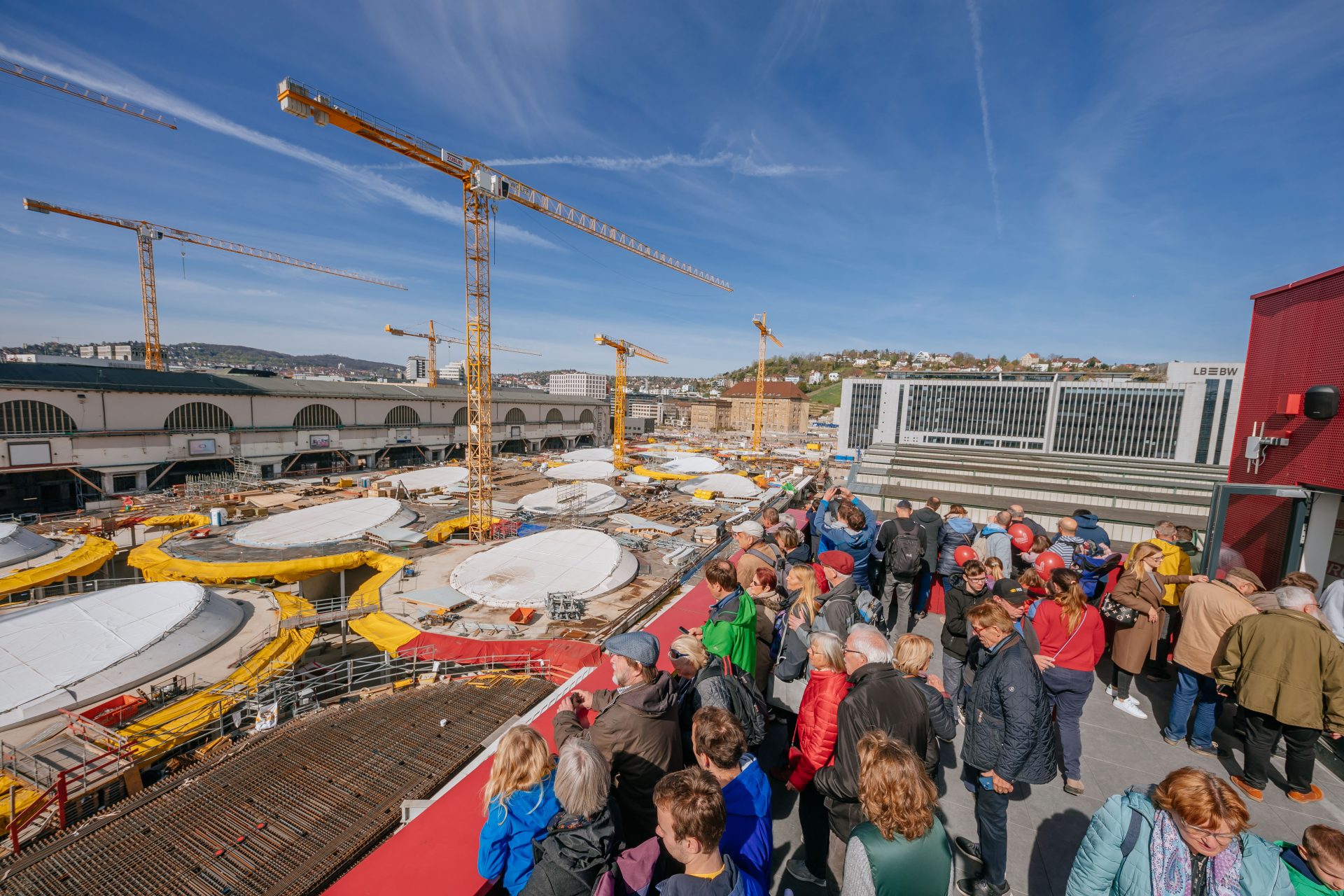 The association Bahnprojekt Stuttgart-Ulm e. V. had invited from Holy Saturday (08.04.2023) up to and including Easter Monday (today) to the three days of the open construction site around the Stuttgart main station.
A good 90,000 interested visitors took advantage of the opportunity to find out about the station reconstruction with the striking goblet supports, the rails and switches already laid in the tunnel to the north of the station trough, and the reconstruction of the Bonatz Building. More than 100 experts from all project partners informed visitors at around 20 information booths about, among other things, the progress of construction, the Stuttgart Digital Node and local and regional transport (bwegt), as well as about the Stuttgart S-Bahn and the follow-up urban development project "Stuttgart Rosenstein".
"The new station concourse, well advanced in its shell construction, has attracted and excited people in droves. They are looking forward to the opening soon," says a visibly overwhelmed Bernhard Bauer, chairman of the Stuttgart-Ulm rail project association. "The rush and the enthusiasm of the people have made us forget all the efforts made in the run-up to these special days."
And he continues: "The visitors are incredibly enthusiastic. We know from numerous conversations with them that the concept of direct viewing and exchange with the experts is well received. This is once again an additional motivational boost for completion. My heartfelt thanks therefore go to the experts and my team, who together made this event possible in the first place. This extra shift was well worth it. My thanks also go to the incredibly patient guests, some of whom waited up to 45 minutes to be admitted to the platform hall." The Stuttgart node, with around 60 kilometers of new track and four new stations, is scheduled to go into operation in December 2025.
The Verein Bahnprojekt Stuttgart-Ulm e. V. has been organizing the visit for citizens to the major construction site since 2016. This year's event is the seventh, because no visit on this scale was possible in the Corona year 2021. In addition to the specialist topics and the impressive buildings, thought was also given to the youngest visitors: with children's excavators, a children's Easter rally as well as painting and search stations, the visit was worthwhile for the whole family.
Visitor numbers from previous years over all three days:
2016: 30.000
2017: 25.000
2018: 40.000
2019: 35.000
2020: 64.000
2021: Cancelled due to pandemic
2022: 59.000
2023: 90.000 (26.000 + 28.000 + 36.000)
Note to editors:
The rights to use the photos are held by Verein Bahnprojekt Stuttgart-Ulm e. V.
Photos provided may only be used in connection with editorial coverage of this press release.