News from 28.06.2022
Instagram and Facebook offer awarded - association wins first place for online communication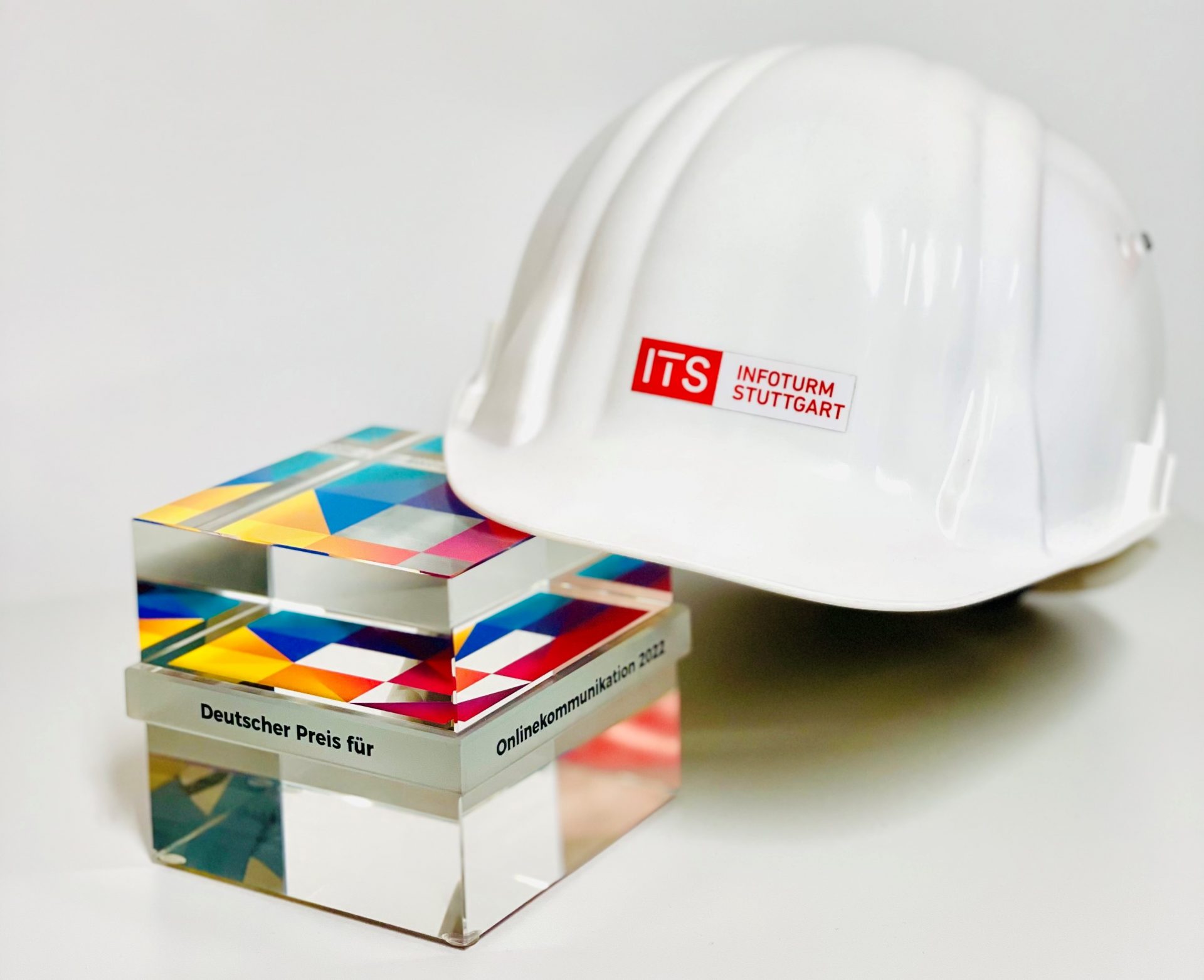 The jury's criteria for the awards were outstanding projects in terms of innovation and forward-looking strategies in digital communication. 
The Stuttgart-Ulm e.V. railroad project association was awarded the twelfth German Prize for Online Communication (DPOK) was awarded gold last Friday (June 24, 2022) in Berlin. The award has been presented by Quadriga Media Berlin GmbH since 2011 and is the most important "digital award" in the German-speaking world. As part of the "Branchen-dpok", which took place for the fifth time, Tanja Sehner, Head of Marketing and Event within the association Bahnprojekt Stuttgart-Ulm e. V., and her social media team had taken part with the project "Major construction site meets social media"in the "Traffic, Transport & Logistics" category. The project was thus chosen as the best in the category. Over 500 applications were received for the 50 categories. The DPOK honors the best digital communication achievements of companies in various industries.
"Until now, large construction projects have hardly communicated via social media. Here we are pioneers!" Sehner is pleased about the award. "With our InfoTurmStuttgart brand, or ITS for short, we have launched a hitherto unique service. No other construction project receives such comprehensive and up-to-the-minute information on social media as the Stuttgart-Ulm rail project, which is the focus of attention throughout Germany." Over 5,000 followers on Instagram and over 10,000 subscribers on Facebook as well as around 1.1 million people reached on Instagram and just under 950,000 on Facebook quantify the extraordinary achievement last year (2021).
"We see ourselves as a meeting point future for one of the most spectacular construction projects in Europe. That's why our goal is to bring the project to life for our followers and subscribers with facts, information, rare glimpses and special events. And because the construction project ensures a future-proof rail infrastructure, especially for younger people, and thus creates space for a livable, innovative Stuttgart district, we are particularly pleased that we are reaching many young people, especially via Instagram. There, 73.4 percent of followers are between 18 and 44 years old," Sehner continued. "The award motivates us to continue on our path and be a role model for other large-scale projects with this contemporary communication."
With kind regards
David Bösinger
Press Office Manager