News from 17.12.2015
27 meter long and 82 tons heavy railroad bridge is excavated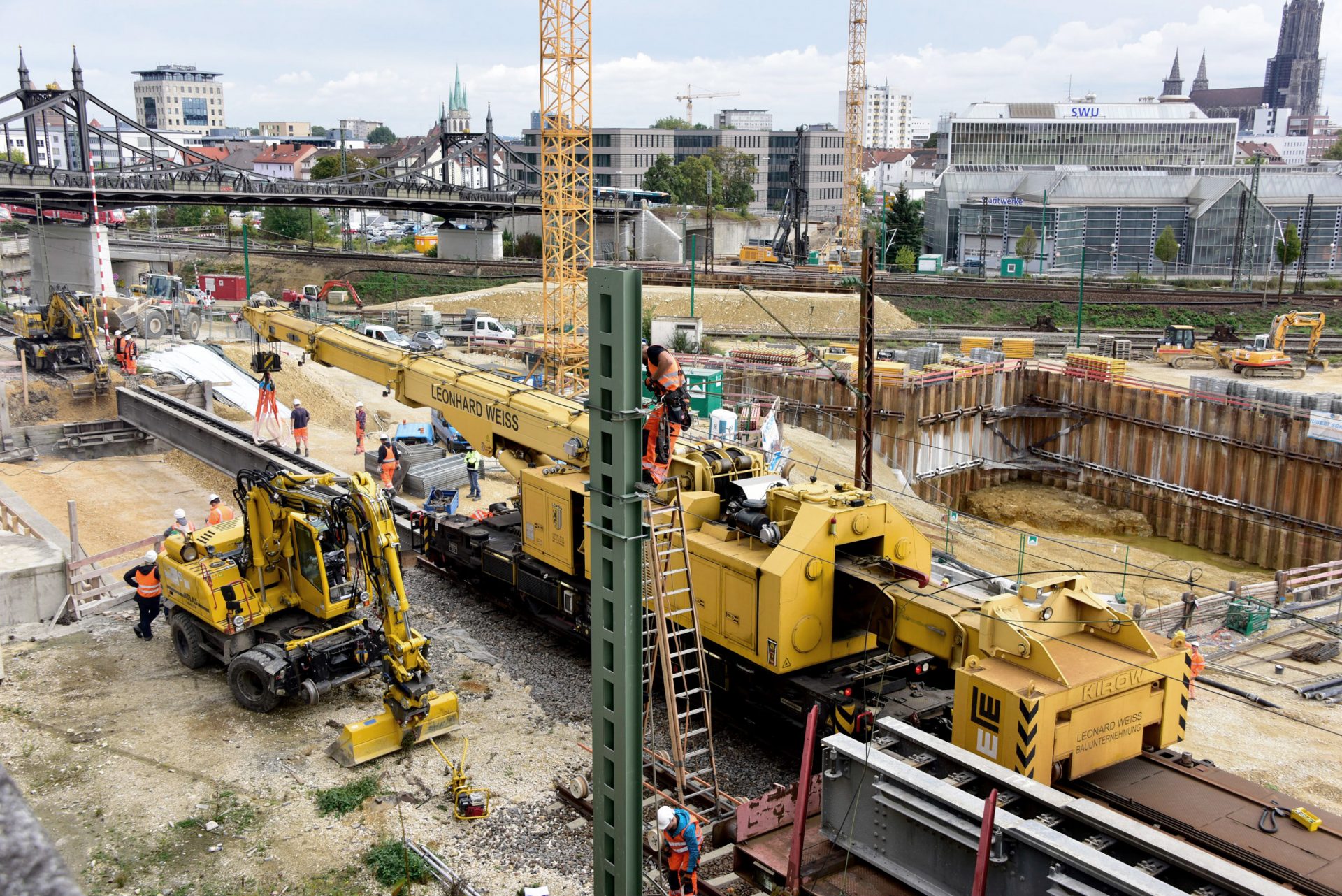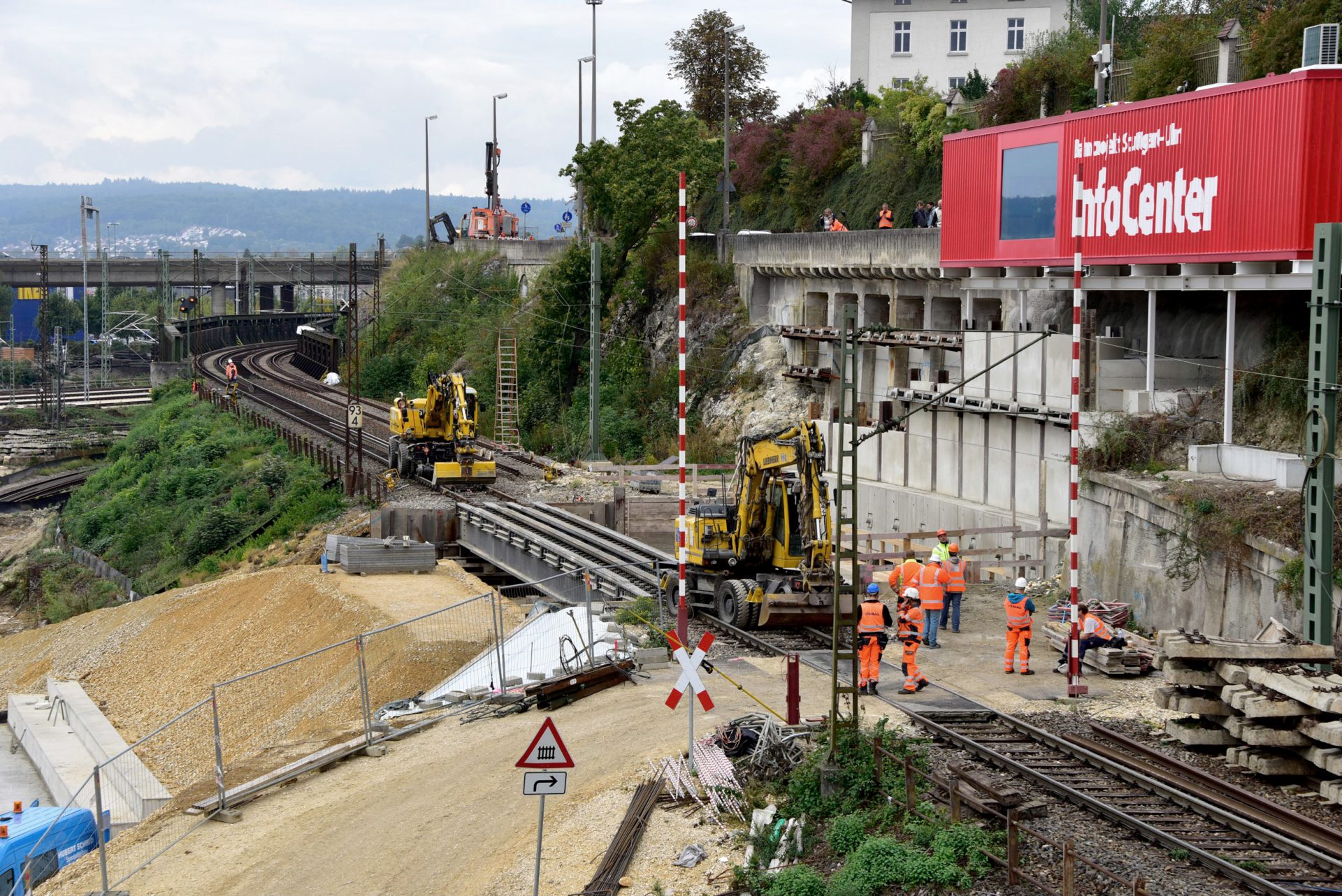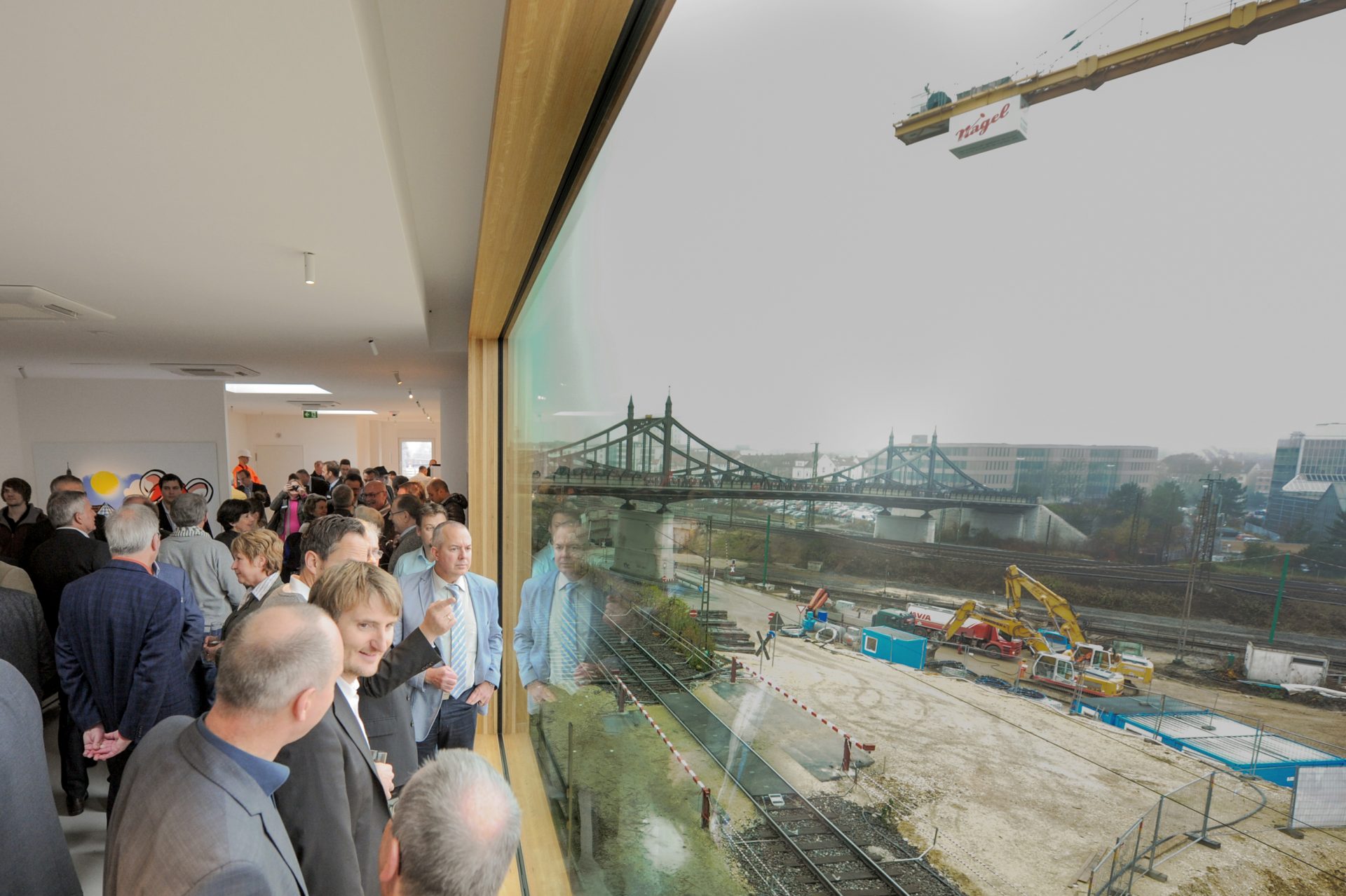 27 meters long and 82 tons heavy railroad bridge is excavated. InfoCenter Ulm offers interested parties the best construction site insight on 18.09.2015, VR exhibit again guest in Ulm.
At the Ulm InfoCenter, the Stuttgart-Ulm rail project association will once again be offering a "construction site highlight" this coming Friday, September 18, 2015 from 10:00-18:00. From the panorama window of the information building located above the tunnel portal, the upcoming bridge work can be viewed in the best possible way at a distance of just a few meters. "The association is once again offering interested citizens the opportunity to find out about the construction work at close quarters," says Georg Brunnhuber, chairman of the Stuttgart-Ulm rail project association. "That's why it's important to us to open the gates - or in this case - the window to construction sites whenever possible and to provide unique experiences and insights." You can't get any closer than that without further security measures.
On Friday, a track construction crane of the company Leonard&Weiss with a dead weight of 126 tons loads the auxiliary bridge in two parts onto parallel prepared rail cars. The preparatory and follow-up work can be followed on Thursday 17 September 2015 and over the weekend. On Fridays, both project engineers of the railroad project and employees of the Tower Forum will be available for questions and explanations.
The auxiliary bridge became necessary so that an approximately 16-meter-deep excavation pit and the portal structure of the Albabstieg tunnel of the new Stuttgart-Ulm line could be constructed under the freight train tracks. For this purpose, the auxiliary bridge was installed in the track at the beginning of August 2015. Now that the structure has been backfilled, the bridge construction is no longer needed.
As a further highlight, the new VR exhibit will be on site on all days. Visitors can take a virtual tour of a tunnel construction site company.
The InfoCenter Ulm is regularly open on Thursdays from 2 to 8 p.m. and on weekends from 12 to 6 p.m.. This Friday it opens additionally from 10 am - 6 pm. Admission is free.